Rural America, in many different ways, is behind more urban and suburban parts of the country when it comes to reliable Internet access. States with more rural populations tend to rank near the bottom of reliability when it comes to speed and reliability, far behind more urban areas.
However, various measures are being taken to reverse that tide, including the FCC's recently announced 5G Fund For Rural America, and another FCC initiative, the Rural Digital Opportunity Fund. The incoming Biden Administration has also announced plans for increasing access to rural broadband.
There are quite a few ways for rural Americans to get Internet, including different types of wireless, as well as DSL. But one option that's on the table is satellite Internet. It has its drawbacks, but is the best option available for some, depending on their circumstances.
satelliteinternet.com recently looked at the best services for satellite Internet and includes three providers: Viasat, HughesNet, and Starlink.
Viasat is listed as the "Best Overall," HughesNet as "Budget Pricing," and Starlink as "most data."
"Satellite internet's biggest advantage is availability," the site said. "It doesn't require any hard wiring through neighborhoods and roads to make it work. You just need a dish mounted on your roof and you're good. So it's often the only available connection on farms and in remote areas where cable and phone lines haven't reached yet."
And while satellite Internet is fast enough for most activities, according to the site, the biggest drawback is that the data is measured.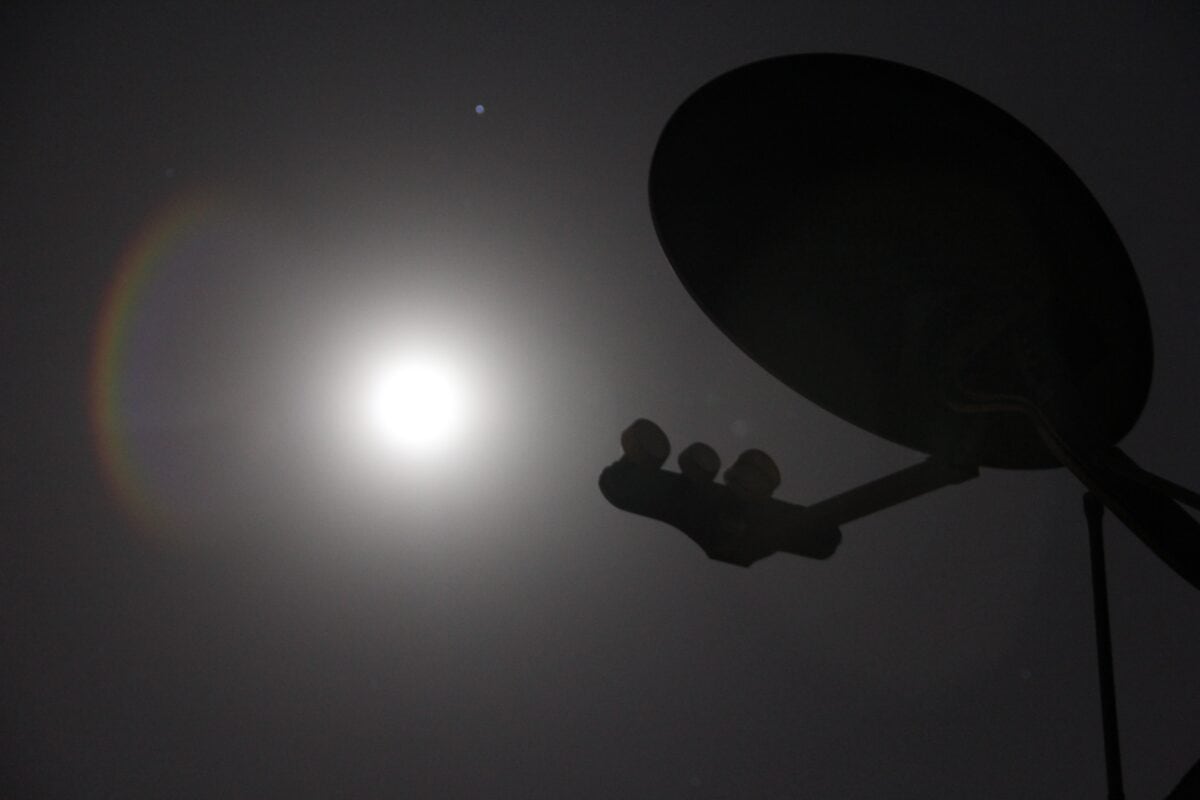 "If you reach your data cap before the end of the month, you can keep using data without penalty, but it's slowed down to 1 to 3 Mbps—still much faster than dial-up, but a big decline from earlier in the month," SatelliteInternet.com said. In addition, there are worries about the performance of the satellite Internet in bad weather.
The site recommends Viasat over the other options while warning that the company hikes prices after the introductory period.
Another site, reviews.org, ranked the best rural Internet providers, and also listed Viasat as the best satellite Internet provider.
"It's not our first choice due to high prices and low data caps, but satellite internet covers those hard-to-reach towns where cable or DSL may not exist yet. If satellite is your only internet option, it can be well worth it," the site said. It also ranked HughesNet the runner-up in the satellite category.
CableTV.com, despite its name, published a ranking of the best rural Internet providers for the coming year- and that site, too, named Viasat the top option for rural satellite Internet.
"The good news: satellite internet doesn't rely on land-wired infrastructures and is readily available to anyone with a clear view of the sky," the site said. "The bad news: while great for TV service, satellite dish-delivered internet is capable of only sub-DSL speed and stability. Also, factors like distance from the satellite or inclement weather can knock that speed down or knock it out completely."
Of Viasat specifically, the site "has a wide variety of plans and—at least theoretical—high download speeds…. In other words, satellite internet should be your last resort—and Viasat is the better choice of that last resort by a narrow margin."
Stephen Silver, a technology writer,  journalist, essayist, and film critic, is also a contributor to Philly Voice, Philadelphia Weekly, the Jewish Telegraphic Agency, Living Life Fearless, Backstage magazine, Broad Street Review and Splice Today. The co-founder of the Philadelphia Film Critics Circle, Stephen lives in suburban Philadelphia with his wife and two sons. Follow him on Twitter at @StephenSilver.