Long the backbone of the United States' bomber fleet, the Cold War-era bombers are getting new engines.
 The New Engines 
The mighty B-52 bomber, long the mainstay of the United States' long-range bomber fleet, will be re-engined in one of the most significant overhauls in the plane's long life.
"Rolls-Royce Corp., Indianapolis, Indiana, has been awarded an estimated $500,870,458 indefinite-delivery/indefinite-quantity contract with a six-year base period for B-52 Replacement Engines, with a potential total of $2,604,329,361 if all options are exercised," an award notice from the Department of Defense explained.
"This contract provides for 608 commercial engines plus spare engines, associated support equipment and commercial engineering data, to include sustainment activities, to be used on the B-52H bomber fleet. The location of performance is Indianapolis, Indiana, and work is expected to be completed by Sept. 23, 2038. This award is the result of a competitive acquisition in which one solicitation was posted and four offers were received. Fiscal 2021 research and development funds in the amount of $5,464,452 are being obligated at the time of award."
Really Old Engines
The B-52's current engines, the TF33 manufactured by Pratt & Whitney, have been mated to the B-52 since 1961. The TF33 is a relatively simple turbofan engine design built in the late 1950s. Although eight of the engines arranged in four pods have powered the B-52 since the early 1960s, Pratt & Whitney ceased TF33 production in 1985, though the company still offers support via spare parts, though engine servicing costs have steadily increased.
Rolls Royce's new engines will fit inside the B-52's current engine shrouds but offer significant increases across the board. Expected benefits include vastly improved fuel efficiency, airplane range, and noise reduction. Rather than building a from-scratch design, the company offered a variant of its BR700 engine, a tried and true turbofan popular with business and regional jet aircraft.
Previous reporting hinted at other upgrades to the venerable bomber besides just engines. Other enhancements that the Air Force could incorporate include upgrades to the bomber's cockpit avionics, ejection system, and defensive capabilities. It is possible (though speculative) that due to the additional electrical power the B-52's new engines are expected to generate, defensive weapon systems that draw tremendous amounts of electricity like lasers could be incorporated into the plane.
After 60 years of continuous service, a replacement for the bomber's Cold War-era engines are long overdue. With revamped engines, the Stratofortress is expected to fly as late as the 2040s or 2050s, at which point the plane would be almost a century old.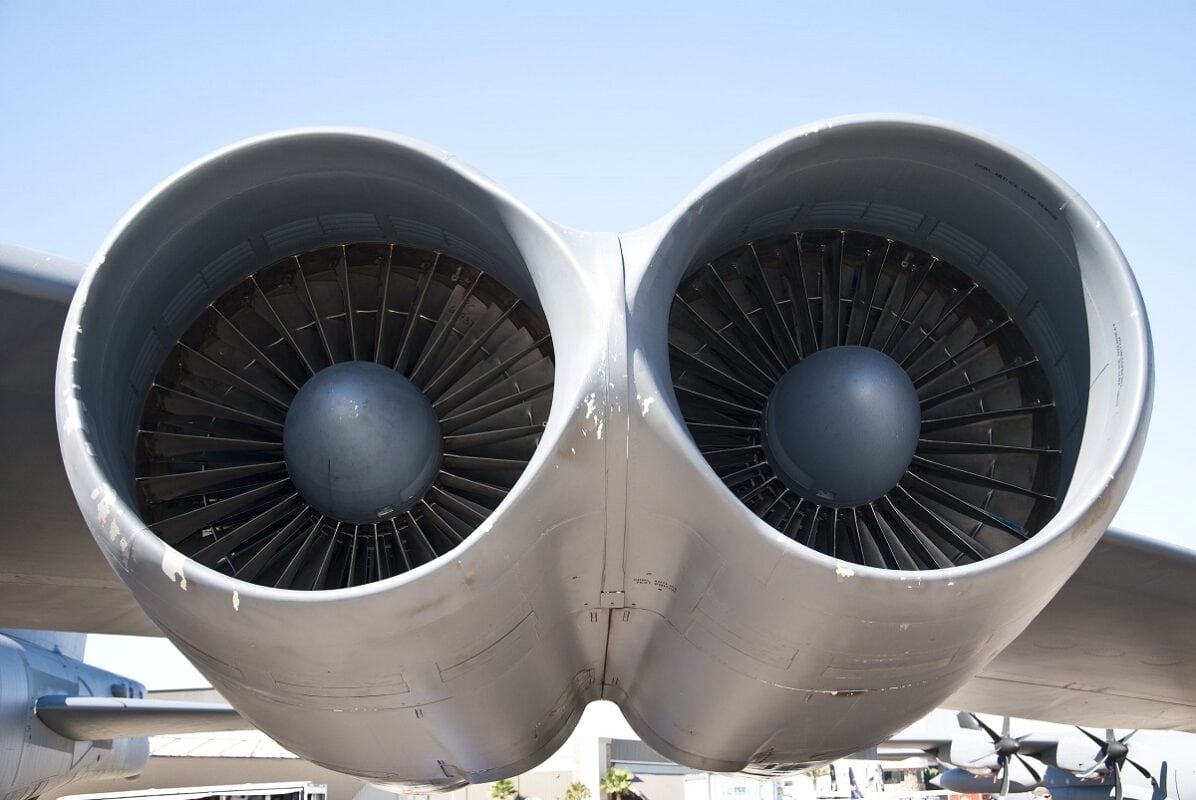 Caleb Larson is a multimedia journalist and Defense Writer based in Europe. He lives in Berlin and covers the intersection of conflict, security, and technology, focusing on American foreign policy, European security, and German society.