The Navy has sold off the last vestiges of its conventionally powered aircraft carriers, the USS Kitty Hawk and USS John F. Kennedy.
According to The Drive, the Navy sold the remains for scrap, for one cent each. Both ships had been decommissioned over a decade ago, and despite efforts to put them in museums, they're headed for the scrapyard.
A report from MyRGV News stated that the International Shipbreaking Ltd./EMR Brownsville got the contract from the Navy to acquire the remains of the ships, and tow them.
"I've personally inspected her, so I know she's in good shape for towing," International Shipbreaking Ltd. Senior Manager Chris Green told MyRGV. The Kitty Hawk is expected to be towed to Brownsville is a process that will take between 10 and 18 weeks, while the JFK is expected to be towed a few months after that.
"That process can take a short amount of time or it can take up to six months," he said. "It just really depends on their schedules and sometimes they're really swamped. … I'd hate to put a timeline on the JFK right now just because of those questions marks," Green added, per MyRGV.
Green added that while some veterans who had served on the ships had requested the chance to walk them one more time, they haven't been able to accommodate such requests.
"Unfortunately per contract we're not allowed to do anything like that," Green told the site. "We had over 1,500 people call wanting to come see (the Constellation) arrive, and we had planned on doing some type of arrival ceremony and having veterans participate, but the numbers just got too big for our ability to handle… the carriers are special because they touched so many people's lives," he said. "I've heard a whole lot of stories."
The Kitty Hawk's lifespan (see images below) was from 1961 to 2009, while that of the JFK was 1968 to 2007.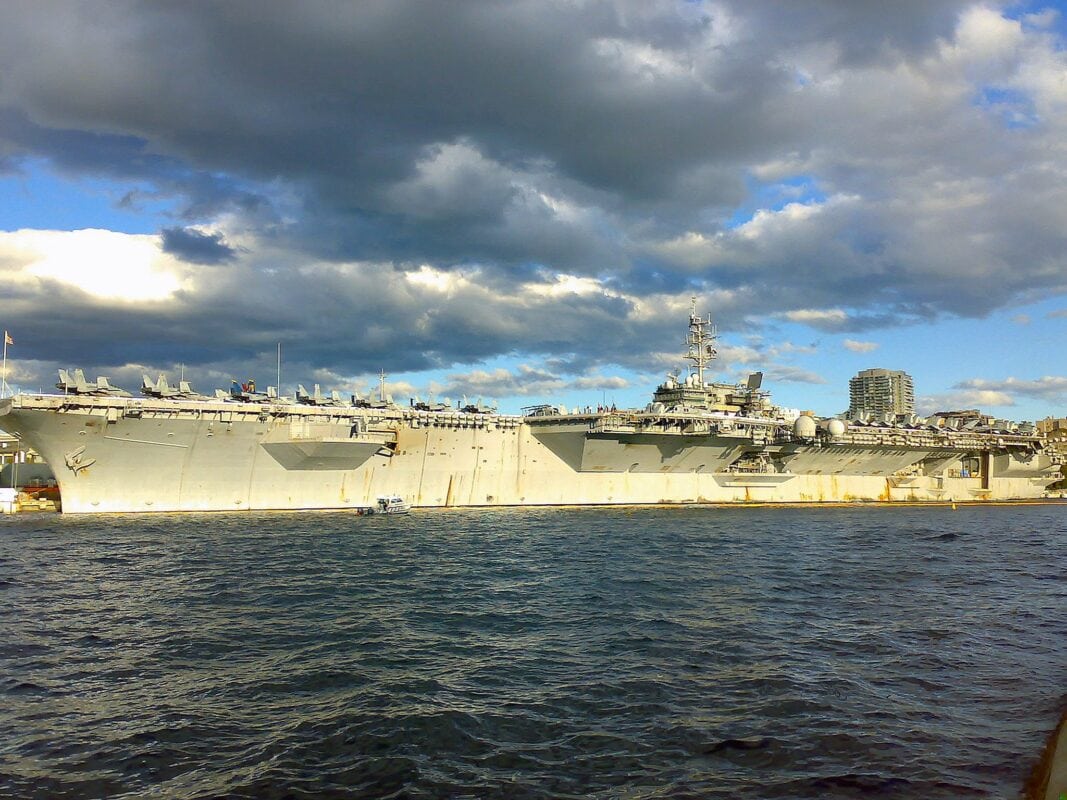 "Selling these two ships, which cost relatively huge sums of money to build, for literal pennies may seem shocking, but often the Navy is the one paying millions more to contractors to take decommissioned vessels away for scrapping, which can be a very complex affair," The Drive said.
 Stephen Silver, a technology writer for The National Interest, is a journalist, essayist and film critic, who is also a contributor to The Philadelphia Inquirer, Philly Voice, Philadelphia Weekly, the Jewish Telegraphic Agency, Living Life Fearless, Backstage magazine, Broad Street Review and Splice Today. The co-founder of the Philadelphia Film Critics Circle, Stephen lives in suburban Philadelphia with his wife and two sons. Follow him on Twitter at @StephenSilver.