The MiG-35, at least on paper, looks like a strong fighter jet. While clearly not in the class of Russia's stealth fighters like the Su-57 or Su-75, the plane does seem like a top-tier jet. There is just one problem: even Russia isn't buying large segments of them and foreign buyers aren't that interested. Why? The MiG-35 "Fulcrum-F" is a medium-weight, fourth-generation "++" multirole fighter aircraft produced as a highly upgraded version of the MiG-29K/KUB and MiG-29M/M2. First announced publicly in 2007 at the Aero India air show in Bengaluru, development of the craft has been notably slow, with the earliest production beginning in 2013 or 2014 and the first successful flight not occurring until 2017.
MiG-35: The Hard Details 
The fighter comes in two variations, one single seat and the other double. Otherwise, both are nearly identical. It is powered by two Klimov RD-33MK after-burning turbofan engines able to be fitted with swivel nozzles and a thrust-vectoring control (TVC) system. The combination of swivel nozzles with the TVC system allows greater maneuverability for the MiG-35 and should give it greater survivability in combat. Additionally, the RD-33 engines are smokeless, reducing visibility.
The Fulcrum F's maximum speed is 2,400 kilometers per hour with a range of 2,000 kilometers or 3,100 kilometers when equipped with external fuel tanks. The fighter's ceiling is estimated to be about 17,500 meters.
MiG-35: The Weapons
For weapons, the Fulcrum-F can be fitted with a range of rockets, air-to-air missiles, air-to-surface missiles and guided and unguided bombs. This includes the guided Kh-31A anti-ship missile, Kh-31P anti-radar missile, Kh-29TE missiles, the KAB-500Kr TV-guided bomb, KAB-500L laser-guided bomb and Kh-29L air-to-surface missile. Nine hardpoints allow for carrying such a wide range of ordnance. The MiG-35's armament is rounded out by a 30-millimeter Gsh-30-1 cannon.
Additionally, the Fulcrum features vastly improved avionics, including the new Phazotron Zhuk active phased radar system able to detect multiple targets and resistant to electronic countermeasures.
MiG-35: Will It Ever Go Into Production?
Russia's air force announced in 2013 that it would order 37 MiG-35s, then-expected to be in service by the middle of 2020. However, today only six prototypes and eight serially produced Fulcrum F's have been completed. On top of this, there is reporting that some squadrons in the Russian Air Force have opted for "heavyweight" Su-30SM Flankers rather than replacing their old MiG-29s with the MiG-35.
With apparent delays in the program, it seems increasingly likely that any MiG35s produced in the future will compete primarily for export sales. To this end, an export variant of the MiG-35 was demonstrated at the MAKS-2019 airshow at the end of the summer in 2019. It was also recently announced that the MiG-35 would compete to fulfill India's multirole fighter aircraft project (meant to replace India's ageing fleet of MiG-21s). In this endeavor, the MiG-35 will face competition from the French Rafale, the American F/A-18 and F-15, the Eurofighter Typhoon, the Saab Gripen, and potentially even the Su-35.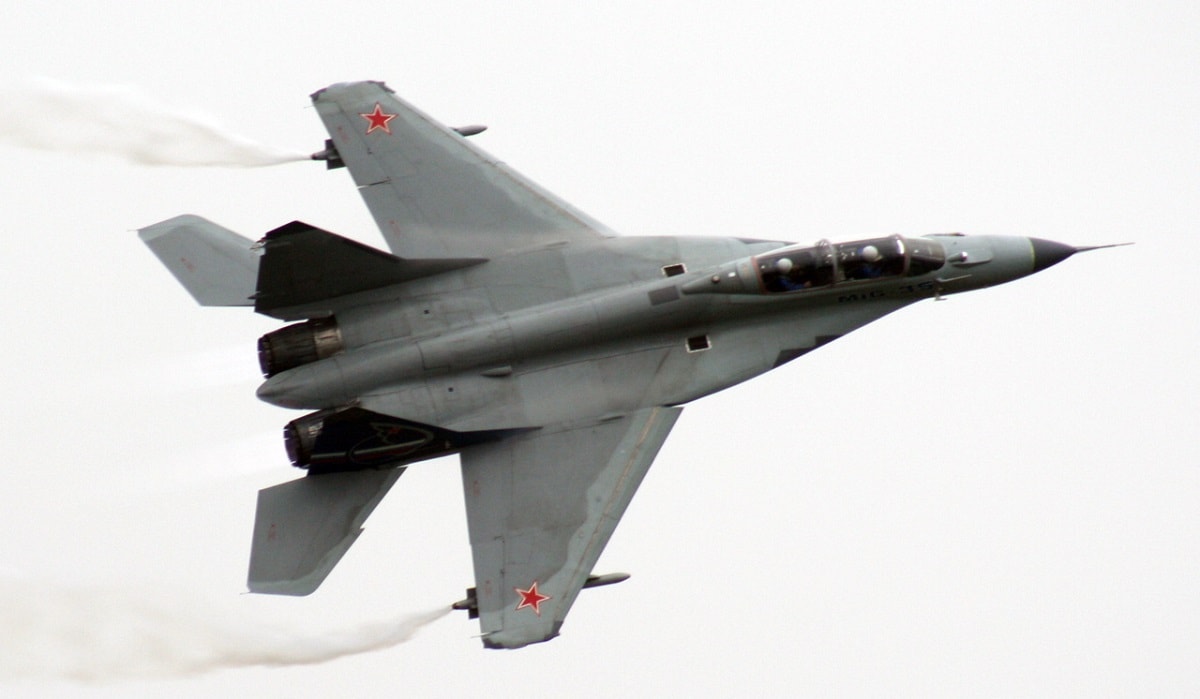 It is likely that the production of the MiG-35 will depend, then, on the ability to obtain export sales. Domestically, Russia already possesses a range of fighter jet options, including further development and production of its fifth-generation fighter, the Su-57. With other solid fighter jet options in its fleet, the MiG-35's future will depend on the viability of foreign sales.
There is of course one big variable: the war in Ukraine. How many nations will want to sign up for new Russian fighter jets? Your guess is as good as mine.
Alex Betley is a recent graduate of the Tufts University Fletcher School of Law and Diplomacy where he was an International Security Studies Civil Resistance Fellow and Senior Editor with the Fletcher Security Review