The F-35 has been a lightning rod for criticism and debate for many years.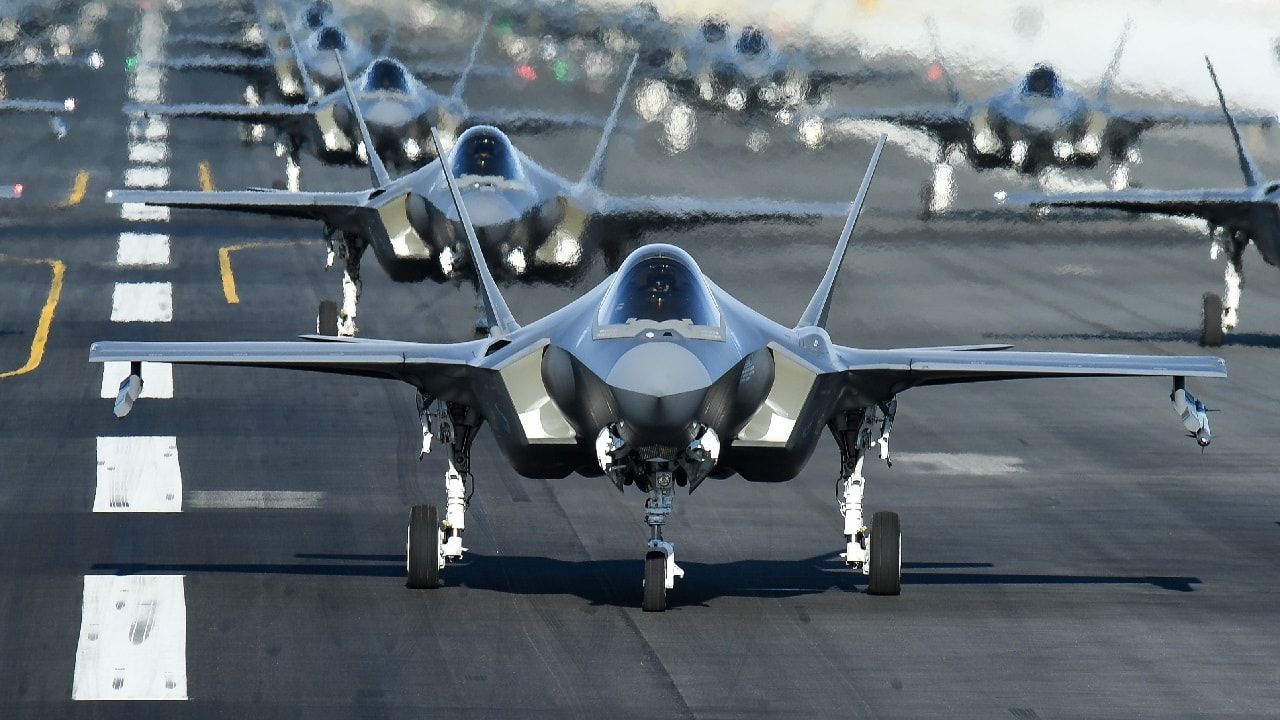 Yet, to an equal or even greater extent, the Joint Strike Fighter has been critical, even essential, to the survival and prosperity of the free world. 
Simply put, a world without the F-35 is a very dangerous one, given the fast-evolving global threat environment. Should the aircraft have been canceled or massively truncated, there is reason to posit that we would now be living in a very different world. 
A World Without the F-35
There is little question that 5th-generation technology represents a paradigm-changing "breakthrough" in the realm of air combat when compared with any 4th-generation fighter.
The U.S. and NATO's superiority in the air is arguably a key reason why China has not yet moved on Taiwan and Russia has not attempted to further expand into Eastern Europe and threaten NATO stability.
Any cursory examination of available Russian and Chinese air power reveals that neither great power rival appears capable of truly challenging the U.S. and NATO in the air. There is one clear, self-evident reason for this: the dawn of the F-35 era.  
While Russia's Su-57 and China's J-20 and J-31 are by no means dismissed by Pentagon weapons developers.
As they do not yet exist in credible numbers to truly challenge the U.S. land and sea-based F-35 fleet. 
The U.S. is already operating more than 300 F-35s, and both carriers and amphibious are armed with mission-ready, operational JSF planes, so there is an ability for U.S. forces to "mass" 5th-generation air power formations both across the European continent and from the sea in the Pacific. 
Neither China nor Russia has a sea-launched 5th-generation capacity in any impactful fashion, and China's J-20 fleet is limited to land take-off.  
Dominance in the Sky
Therefore, even a quick look at the global balance of power would suggest that the U.S. and NATO simply cannot be challenged in the air, a circumstance likely responsible for deterring major conflict in recent years and increasing global stability.
Without the threat of U.S. and Western 5th-generation air power, would China have already taken Taiwan?
Would Russia have already attempted to advance further in Eastern Europe? 
Should the majority of the U.S. fleet continue to be primarily comprised of 4th-generation aircraft, adversaries might have an entirely different perspective regarding their relative level of aggression or provocation. 
These are fair and important questions, given the continued discussion about the future of the F-35, costs, and anticipated fleet size.
The Air Force ultimately hopes to acquire 1,763 F-35As, and the world has seen an explosion of U.S.-allied countries acquiring F-35s and joining a growing international force of networked 5th-generation aircraft. 
Sensor range, stealth properties, computing, and networking are just a few reasons 5th-generation aircraft radically change the air power equation.
For instance, during U.S. Air Force Red Flag wargames, a single F-35 was shown able to destroy large formations of 4th-generation fighters without itself being seen. 
Kris Osborn is the Military Affairs Editor of 19FortyFive and President of Warrior Maven – Center for Military Modernization. Osborn previously served at the Pentagon as a Highly Qualified Expert with the Office of the Assistant Secretary of the Army—Acquisition, Logistics & Technology. Osborn has also worked as an anchor and on-air military specialist at national TV networks. He has appeared as a guest military expert on Fox News, MSNBC, The Military Channel, and The History Channel. He also has a Masters Degree in Comparative Literature from Columbia University.