White House Staffers Throw Kamala Harris a Lifeline: The West Wing is finally discovering that Vice President Kamala Harris is in trouble.
She has low approval ratings, stumbles during public events, and can't seem to find a role in the administration.
This has White House personnel scratching their heads as they give Harris chance after chance to earn her keep as an important cog to carry out the president's policy agenda. But Harris still has trouble communicating so some Joe Biden staffers are coming to her rescue on social media.
Let's Defend Harris Now
"Harris is an invaluable, relentless voice for the American people at home and around the world," White House chief of staff Jeff Zients tweeted back in March. Communications director Ben Labolt also tweeted a thread at the time describing Harris' recent efforts on issues such as expanding access to broadband internet — which was then quote-tweeted in a positive manner by deputy communications director Herbie Ziskend to amplify the message that Harris was on the comeback trail.
Struggles With Basic Communications
Well, as you guessed, no tweet can save Kamala Harris. 
It has been a rocky road for the vice president.
Her biggest problem is communications. She is allergic to making short declarative sentences that are easily understood. Instead, Harris can go down dark allies with confusing and repetitive words that make no sense. She starts talking in a circle and cannot escape. Harris' detractors call these word salads, and there are too many examples of these to share adequately without unlimited space.
Even the mainstream media that tries to be friendly to Harris has taken note of her struggles. Recently left-leaning Reuters noted her poor approval numbers and difficulty on the stump. The news wire explained that the re-election campaign is heating up and Harris would need to show improvement to become a more effective advocate for Biden.
It is notable that some White House hands are finally coming to her defense after two years of Harris' foibles. These defenders are not household names and the only publication appearing to report on the tweets was Politico in a column for DC insiders.
Not Polling Well
The big measure will be what ordinary voters think of Kamala Harris. She sometimes polls worse than Biden, and that is low – below 40 percent approval in some surveys. Perhaps it is time for the president himself to get involved. Although no one wants the Beltway kiss of death – which is a statement such as "I have full faith in my vice president and stand by her all the way." These words would appear to admit that there is a problem with Harris and that would be noticed by Biden opponents.
The president already said something close to the dreaded "I have full confidence…" trope about Harris. The official presidential account tweeted the following on March 29: "This month, I call attention to one remarkable woman in particular: Kamala. She's shattered barrier after barrier… thank you for your partnership in the progress we've made."
Harris is indeed remarkable to a certain degree. She is the first Indian-American and Jamaican-American woman vice president. She has a great bio – serving as a district attorney, attorney general, and U.S. Senator. She is from a large and important state – California – and she is photogenic and can be effective during select appearances such as late night comedy shows.
Now For the Bad Stuff
But that is where the good points end. Then there are the negatives.
She is nervous and brittle in low-pressure ceremonial situations, often stumbling over her speech and meandering from her notes. She doesn't appear prepared when explaining abstract concepts. The cackling laugh at inopportune moments is grating. And the White House can't figure out her strengths that would better match her to a specific policy area that Harris can knock out of the park.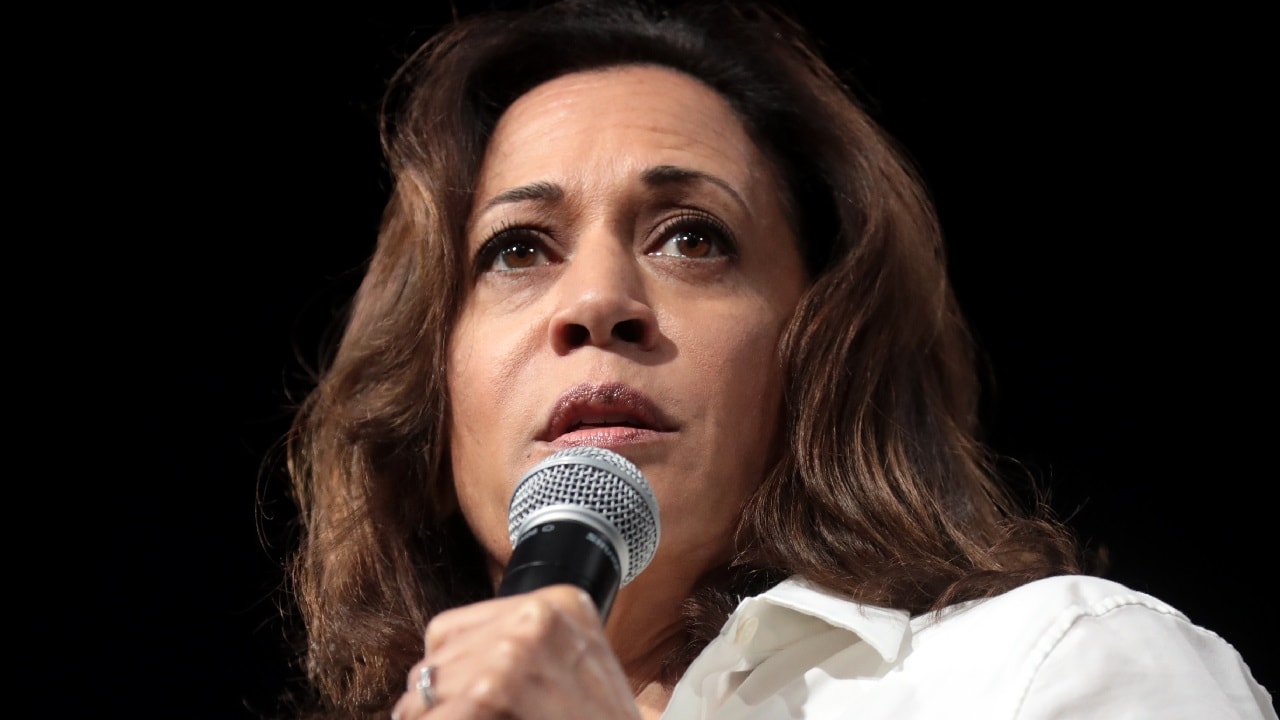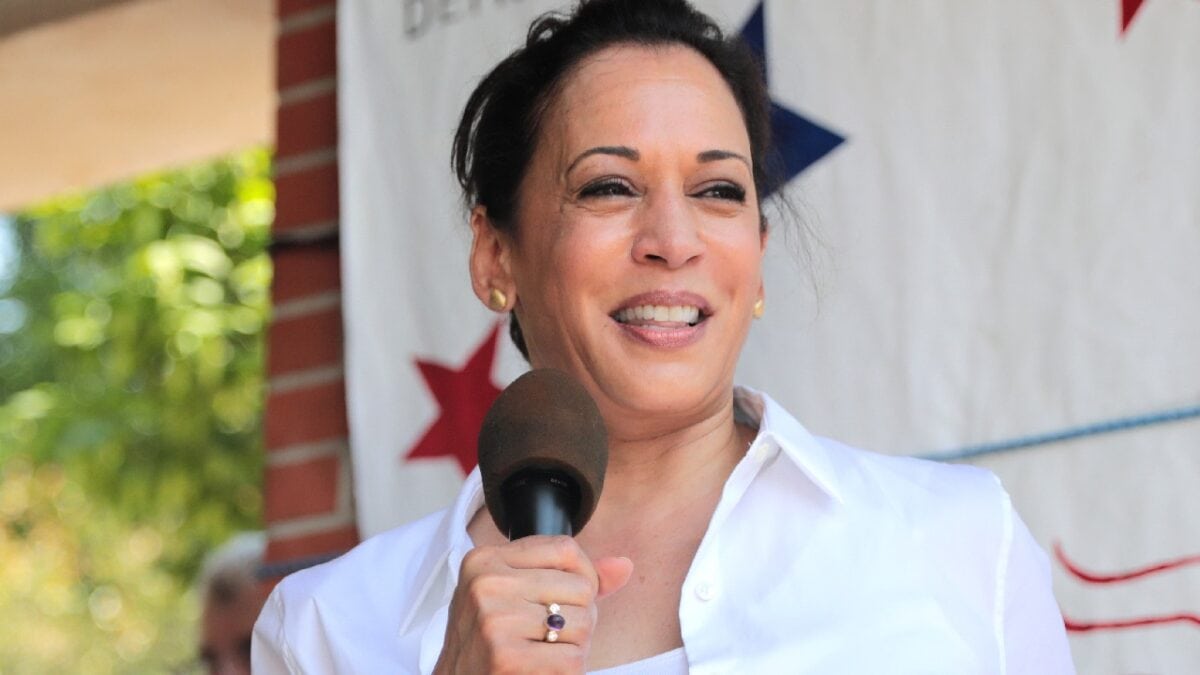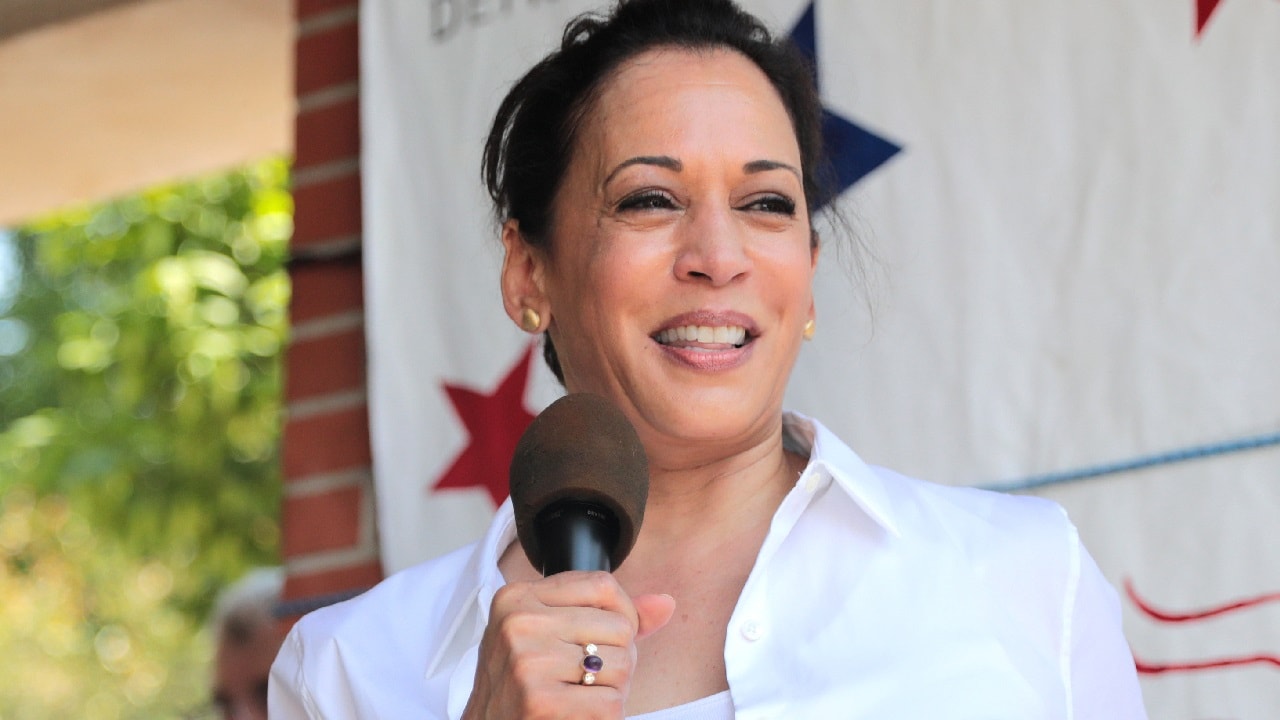 Maybe Harris can summon up more confidence knowing that the White House is eager to defend her. Believing that the boss has your back is a way to get some wind in your sails. It will be something to watch when Biden makes his official announcement for re-election.
Where will Kamala Harris be standing, behind him looking lonely, or right beside him to appear as a rock sold team? For Harris, she hopes to be upfront and smiling, and that could put her in a position to finally show off her potential and embark on a robust future.
Author Expertise and Experience
Serving as 19FortyFive's Defense and National Security Editor, Dr. Brent M. Eastwood is the author of Humans, Machines, and Data: Future Trends in Warfare. He is an Emerging Threats expert and former U.S. Army Infantry officer. You can follow him on Twitter @BMEastwood. He holds a Ph.D. in Political Science and Foreign Policy/ International Relations.