Ukrainian Drone Aids Artillery Strike on Russian Position – Unmanned aerial systems (UAS), also known as drones, have continued to serve as a form of forward observation for artillery units in Ukraine, and this was noted in a video shared on social media on Monday.
The ability to target enemy positions has been a game changer for Kyiv's forces, which have been employing low-cost drones to serve as an eye in the sky. 
Many of these drones can be operated close to the front. 
This includes the H10 Poseidon VTOL UAS – a monocoque high-wing airframe with an electric motor and pusher cruise propeller, which has proven easy to operate, and which has a very low acoustic signature in cruise flight, an extremely small radar cross-section, and no detectable thermal signature.
Ukraine Strikes Hard
An H10 drone was employed to provide targeting information to a German-supplied PzH-2000 that was operated by the Ukrainian 43rd Artillery Brigade.
In a 20-second-long clip posted on back in June on Twitter by OSINTtechnical (@Osinttechnical), the Ukrainian 155mm self-propelled howitzer (SPH) – reportedly firing the M982 Excalibur extended-range guided artillery shell – could be seen successfully destroying a Russian Sterla-10 surface-to-air missile (SAM) system. The crew of the Sterla-10 had taken up position near a tree line, but it was unable to hide from the drone.
This is the just another key exploit conducted by the 43rd Artillery Brigade of the Ukrainian Ground Forces to be shared on social media.
The unit, which has been active since 2014, was awarded the battle honor "For Courage and Bravery" by Ukrainian President Volodymyr Zelensky late last year – and by a previous decree received an honorific and was named for 17th-century Cossack leader Taras Triasylo.
The unit, which took part in the months-long defense of Bakhmut, has been operating a number of the German-made SPHs. Berlin supplied a total of fourteen of the platforms last year.
The PzH 2000 – Far From Home and Far From Perfect
Though this video highlighted how when paired with the M982 Excalibur, the PzH 2000 can hit with deadly accuracy, there have been a number of shortcomings with the German-made system.
It can be described as featuring German precision, but that has actually presented problems as more than a dozen vehicles were supplied without spare parts, a report last year warned. That has jeopardized the weapons' combat effectiveness.
As the war in the Donbas had largely been one of an artillery duel last year and into the early winter, Ukrainian forces were shooting as many as 300 rounds daily, pushing the PzH 2000 past its limits.
As a result, by the end of 2022, more than half were already out of service. German had set up plans to open a maintenance center in Slovakia to service the SPH as well as other military equipment provided by Berlin.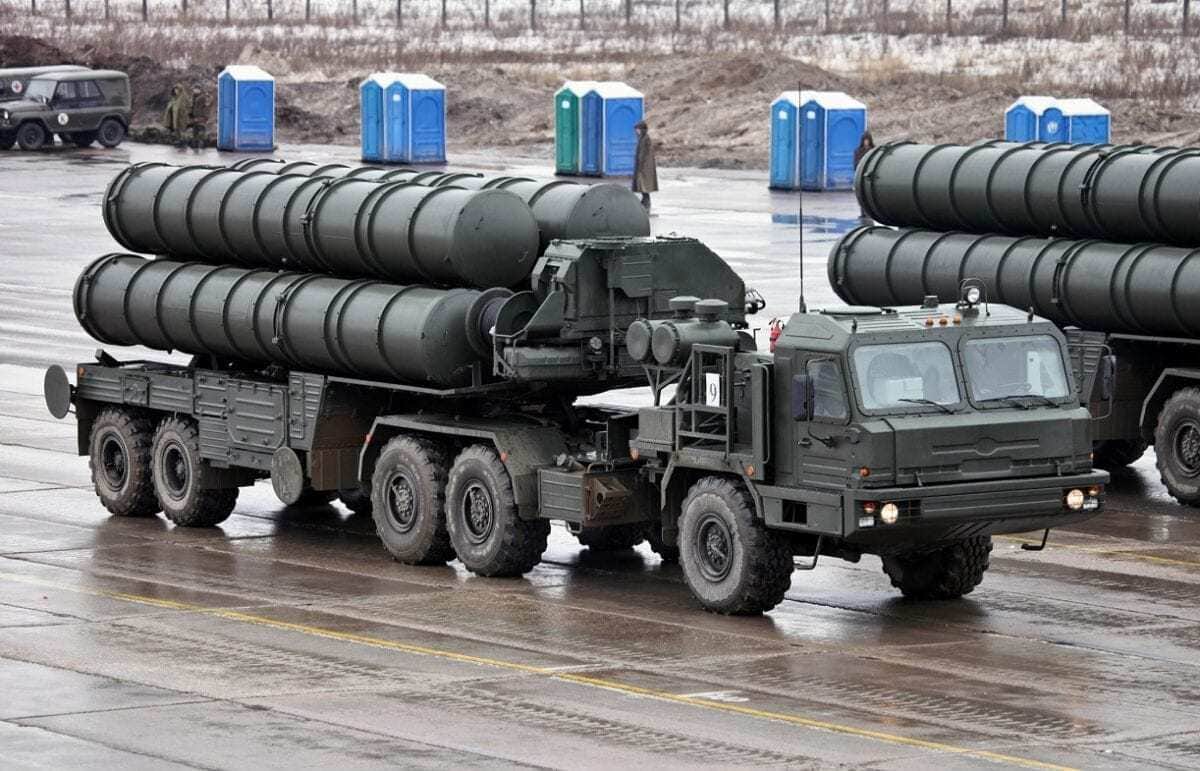 A more recent issue has been the springtime mud. The German precision of the PzH 2000 doesn't handle dirt and mud nearly as well as Soviet systems, which could often be repaired with little more than a hammer. In fact, the howitzers are supplied with a vacuum cleaner and even a long brush to clean out the barrel! Soldiers with the 43rd Artillery Brigade likely spend nearly as much time cleaning the platform as they do actually firing it.
However, based on the videos that have been shared on social media, it would seem that the efforts to keep the gun system maintained have been paying off.
As long as the PzH 2000 can fire – and get some assistance from a drone like the H10 – it has proven to be a "can't miss" weapon on the front lines.
A Ukrainian H10 Poseidon VTOL UAS feeds back targeting information to a German-supplied PzH-2000 from the Ukrainian 43rd Artillery Brigade, resulting in the destruction of a Russian Strela-10 SAM system (most likely with a 155mm M982 Excalibur). pic.twitter.com/ahdOUGsIz6

— OSINTtechnical (@Osinttechnical) June 26, 2023
Author Experience and Expertise
A Senior Editor for 19FortyFive, Peter Suciu is a Michigan-based writer. He has contributed to more than four dozen magazines, newspapers, and websites with over 3,200 published pieces over a twenty-year career in journalism. He regularly writes about military hardware, firearms history, cybersecurity, politics, and international affairs. Peter is also a Contributing Writer for Forbes and Clearance Jobs. You can follow him on Twitter: @PeterSuciu.