The war in Ukraine shows no sign of slowing down, as neither side seems ready to sit down for peace talks.
That means billions of more dollars in Western arms to Kyiv, with Putin losing more and more men and equipment.
But Russia does have a lot of military hardware that, despite significant losses, can still create havoc. 
Videos on Social Media Highlight Russian Successes With Ka-52 Alligator
A few months back, Pro-Kremlin bloggers and propagandists on social media shared a number of videos that show the Russian Ka-52 "Alligator" ground-attack helicopter successfully targeting Ukrainian tanks on the front lines.
One video commentator even described the pilots as "relaxed and fully in routine."
It has been reported that Russia's Ka-52 helicopters – which are a two-seat variant of the single-seat Cold War-era Kamov Ka-50 "Black Shark" (NATO reporting name "Hokum A") – have scored a number of kills against Kyiv's armor and other mobile forces. 
The Ka-52 "Alligator" (NATO reporting name "Hokum B") is equipped with an improved radar suite and greater armament capabilities. It was developed as an armed reconnaissance and combat platform that is able to take on the roles of assault, Close-Air Support (CAS), convoy protection, and armed patrolling. 
The Russian attack helicopter utilizes the Kamov helicopter coaxial main rotors arrangement with twin three-bladed rotors that eliminate the need for a countering tail rotor. The Ka-52 can maintain a cruising speed of 260 km/h (161 mph) while it has a maximum speed of 300 km/h (186 mph).
An Apex Predator Indeed
The Alligator has proven to be quite the apex predator, a point noted by the UK's Ministry of Defence briefing on social media on a few months ago. The MoD reported that more than 20 additional Russian helicopters had been deployed to Berdyansk Airport at the time, which was located about 100 km (62 miles) from the front lines.
"In the constant contest between aviation measures and counter-measures, it is likely that Russia has gained a temporary advantage in southern Ukraine, especially with attack helicopters employing longer-range missiles against ground targets," the MoD explained.
The Ka-52 can carry up to 4,000 pounds of rockets and missiles, while it is also armed with a 30mm autocannon. Some variants are also equipped with a nose-mounted forward-looking infrared camera for targeting. The Kremlin has put the Alligator to good use to blunt Ukraine's counteroffensive, and there are unconfirmed reports that the helicopters destroyed two Ukrainian tanks in less than half a minute back in June. 
Even Alligators Can be Killed
The Kremlin is believed to have had around 133 in service at the start of its unprovoked invasion of Ukraine last year. A number have been reported lost over war. 
The General Staff of Ukraine's Armed Forces claimed on June 12 to have shot down a Ka-52 "Alligator," while another was subsequently downed days later on June 16.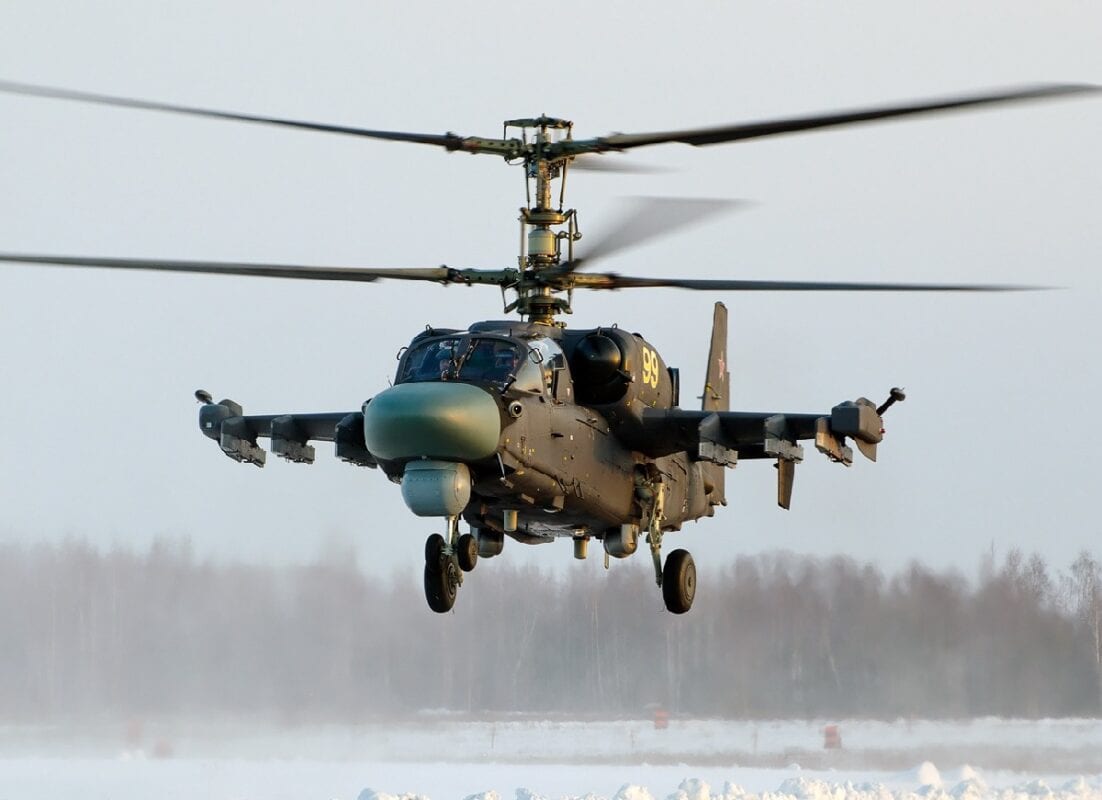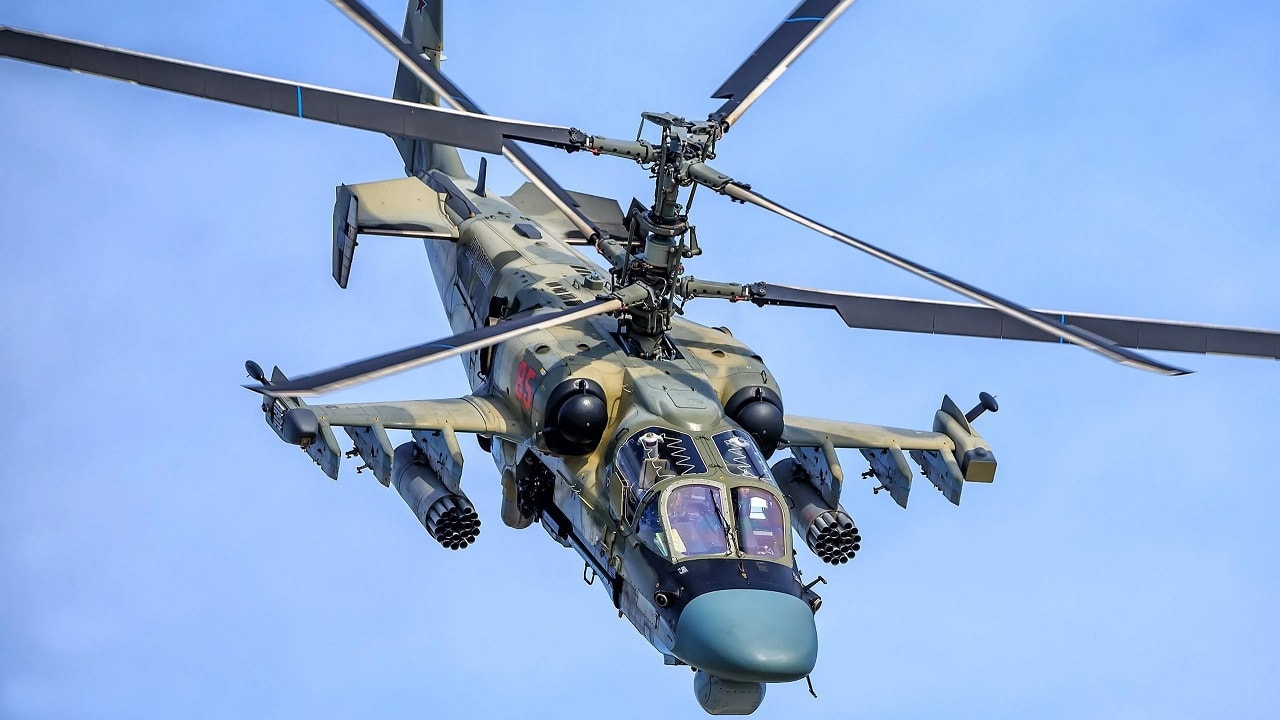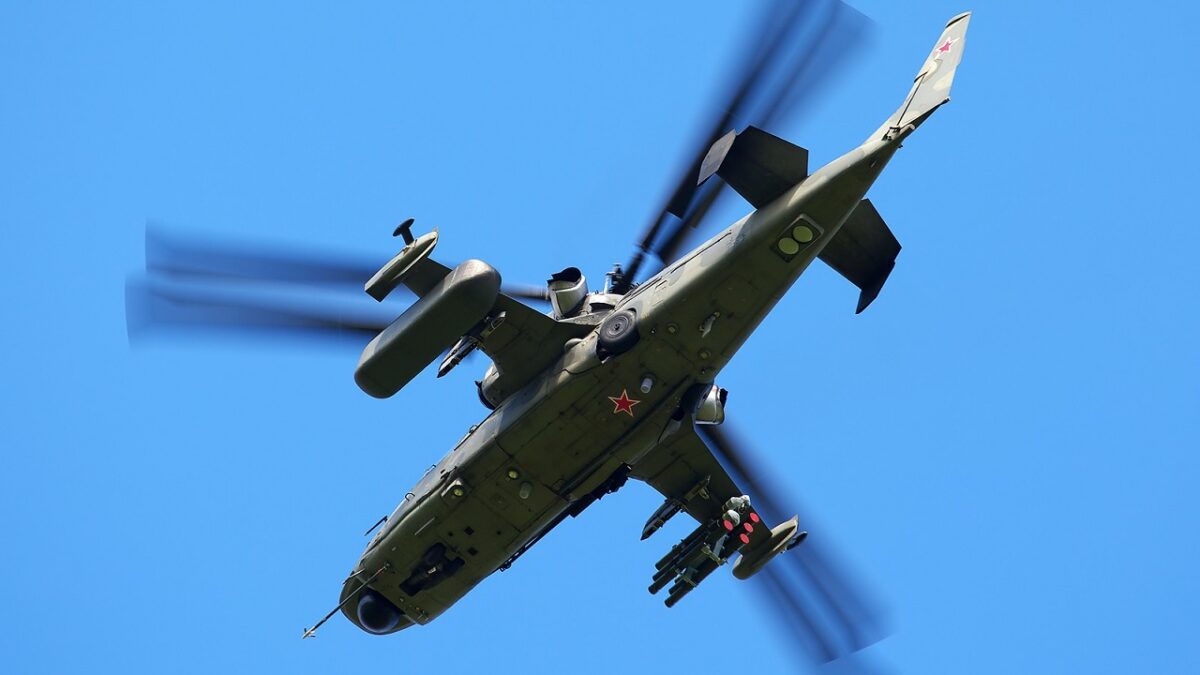 Those claims have not been independently verified, but photos and videos of past incidents have been shared to social media. It was in April that Ukraine's "Edelweiss" 10th Separate Mountain Assault Brigade posted a video that showed the destruction of a Ka-52 near the city of Bakhmut.
It was also confirmed that an Alligator was destroyed on the very first day of the invasion on February 24, 2022. Given the losses, it seemed that the platform didn't quite have the bite that some suggested. 
KA-52 helicopters keep destroying Ukrainian armor … pilots seem to be relaxed and fully in routine. pic.twitter.com/OqIsIS2xdj

— Lord Bebo (@MyLordBebo) June 18, 2023
However, the Kremlin's pilots have learned to adapt their hunting skills and the Alligator remains a true predator that should be feared on the battlefield.
Another one pic.twitter.com/Uvg54xwZd7

— Lord Bebo (@MyLordBebo) June 18, 2023
Author Experience and Expertise
A Senior Editor for 19FortyFive, Peter Suciu is a Michigan-based writer. He has contributed to more than four dozen magazines, newspapers, and websites with over 3,200 published pieces over a twenty-year career in journalism. He regularly writes about military hardware, firearms history, cybersecurity, politics, and international affairs. Peter is also a Contributing Writer for Forbes and Clearance Jobs. You can follow him on Twitter: @PeterSuciu.