The war in Ukraine is not only a war of tank vs. tanks and artillery vs. artillery but of which side is best supplied.
Therefore, it makes sense that each side will try and target and massacre each sides supply lines but also equipment that is behind the front.
And thanks to Western weapons and equipment, Ukraine can do exactly that daily – making Russian President Putin go crazy. 
The Missiles Are Massacred 
Videos posted to the Telegram social media platform showed a series of blasts that reportedly targeted a Russian weapons shipment in March.
Other clips shared on YouTube showed a red cloud visible in the night sky following an explosion, while additional footage included the sound of machine gun fire.
The posts came as Ukrainian officials claimed at the time that a strike was successfully carried out in Russian-occupied Crimea, which destroyed several Russian "Kalibr" cruise missiles that were being transported by train near the town of Dzhankoi.
An undisclosed number of drones were reportedly employed to target the train.
The missiles, which can be launched from the surface vessels of Russia's Black Sea Fleet, have been used to hammer Ukrainian urban centers and critical infrastructure. The Kalibr has an operational range of more than 2,500 km (1,550 miles) on land and 375 km (233 miles) at sea.
As previously reported, Russia's 3M-14 Kalibr (which directly translates to "caliber" in English, also known by its NATO designation as the SS-N-27 Sizzler) is one of Moscow's newest cruise missiles.
It is also arguably Russia's closest analog to the United States' Tomahawk missiles.
The Kalibr had been in development for decades and was first unveiled to the public at the 1993 MAKS air show and to foreign audiences at a conference in Malaysia in 1999.
The New Crimean War
Though Kyiv didn't officially claim responsibility for the attack, officials said it would serve to further "demilitarize Russia and prepare the Crimean peninsula for de-occupation."
Back in March, Russian officials confirmed that the strike occurred and said one person was injured while two buildings were damaged.
This would be a rare raid by Ukraine's military into Crimea, which Russia illegally annexed in 2014.
According to a report from the BBC, Dzhankoi has been used by Russian forces as a rail hub between Crimea and other areas of occupied Ukraine.
Russian TV reports were quick to suggest that the strike had not caused any damage to rail infrastructure.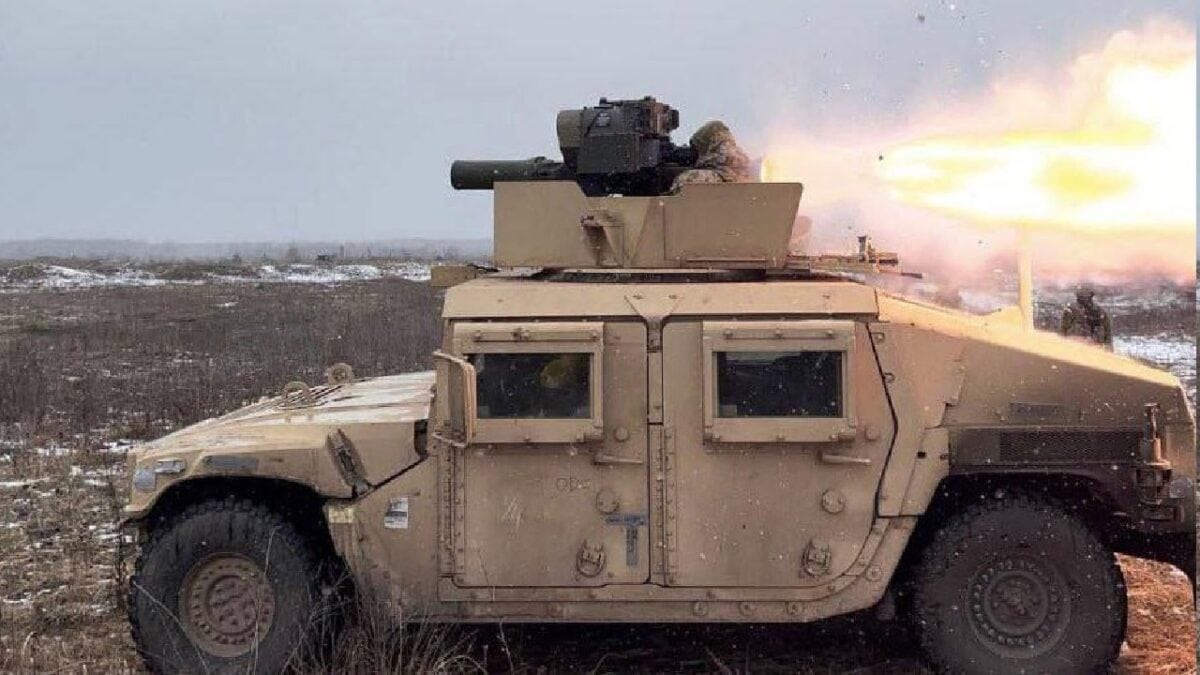 "All the drones targeted civilian sites. One was hit over the Dzhankoi technical school and came down between the instruction area and a student residence," Oleg Kryuchkov, an adviser to the Russia-installed head of Crimea, said on his Telegram channel. He further claimed the drone attack was aimed at civilian targets, not at military ordnance.
"There are no military sites nearby. The others were downed in residential areas. In addition to explosives, each one carried shrapnel," added Kryuchkov.
However, CNN has noted that two of Russia's most important military airfields in Crimea are located in Dzhankoi and Gvardeyskoye, citing 2022 data from the UK's Ministry of Defence (MoD).
"Dzhankoi is also a key road and rail junction that plays an important role in supplying Russia's operations in southern Ukraine," the MoD reported.
Moreover, this latest attack could suggest that Kyiv is determined to harass the supply chains of Russian forces, notably its stock of missiles – while Ukraine may also have its sights on the supply routes. Liberating Crimea remains a goal for Kyiv.
This strikes followed Russian President Vladimir Putin's visit to Crimea right around that same time period in March to mark the ninth anniversary of its annexation.
Author Experience and Expertise:
A Senior Editor for 19FortyFive, Peter Suciu is a Michigan-based writer. He has contributed to more than four dozen magazines, newspapers, and websites with over 3,200 published pieces over a twenty-year career in journalism. He regularly writes about military hardware, firearms history, cybersecurity, politics, and international affairs. Peter is also a Contributing Writer for Forbes and Clearance Jobs. You can follow him on Twitter: @PeterSuciu.