If the mysterious and ever-elusive SR-91 Spy Plane actually exists as speculated by many, the hypersonic, potentially-stealthy Mach 6 reconnaissance plane would certainly introduce new tactics and concepts of operation. 
Hypersonic
Hypersonic speeds have already been accomplished with significant reliability when it comes to weapons and projectiles, but what about a networked reconnaissance drone with an advanced payload able to transmit critical video and data in real-time across a joint force? 
Some might even wonder if such an aircraft might also operate as an unmanned stealth bomber platform, should that be required by Pentagon weapons developers.
This would not only make sense as it would enable new dimensions to high-speed, high-altitude surprise stealth attacks, but it would also arguably provide tactical advances as enemy air defenses are much less likely to see or intercept a hypersonic projectile. 
Hypersonic weapons move so quickly, making these objects much more difficult to track as they quickly transit from one radar aperture field of view to another. A hypersonic bomber would exponentially increase the likelihood of success on stealth bombing missions, by speed alone if nothing else. Development has shown explosive progress while also encountering some of the many challenges known to accompany hypersonic flight. 
Unmanned and Stealthy
The technology for an unmanned stealth bomber may in fact already be here. The B-21 Raider is slated to take to the skies later this year, and it is a platform about which many have speculated for years. The B-21 is not only likely to control small groups of drones from the cockpit but is also likely engineered to itself fly unmanned missions.
Clearly, this reduces risk, enabling the stealthy drone bomber to attack extremely dangerous targets without imperiling pilots. Should a hypersonic projectile already have succeeded in generating sustained hypersonic speeds, which has been achieved by both the Navy and Air Force, an armed hypersonic stealth reconnaissance and bombing aircraft could create unprecedented problems for an adversary. 
Should such a platform actually exist it could elude enemy air defenses with stealth and speed, conduct high-speed reconnaissance missions, and possibly even bomb specific enemy targets discovered by its sensors when directed by a human. This combination would greatly reduce the time needed to complete the kill-chain web. 
Should such a platform actually exist or possibly be introduced in the near future, it would need to connect successfully with other nodes across a "mesh" network of combat nodes. If networked successfully, a platform such as this could inform manned planes such as bombers and fighter jets of emerging targets in real-time from forward, high-risk areas.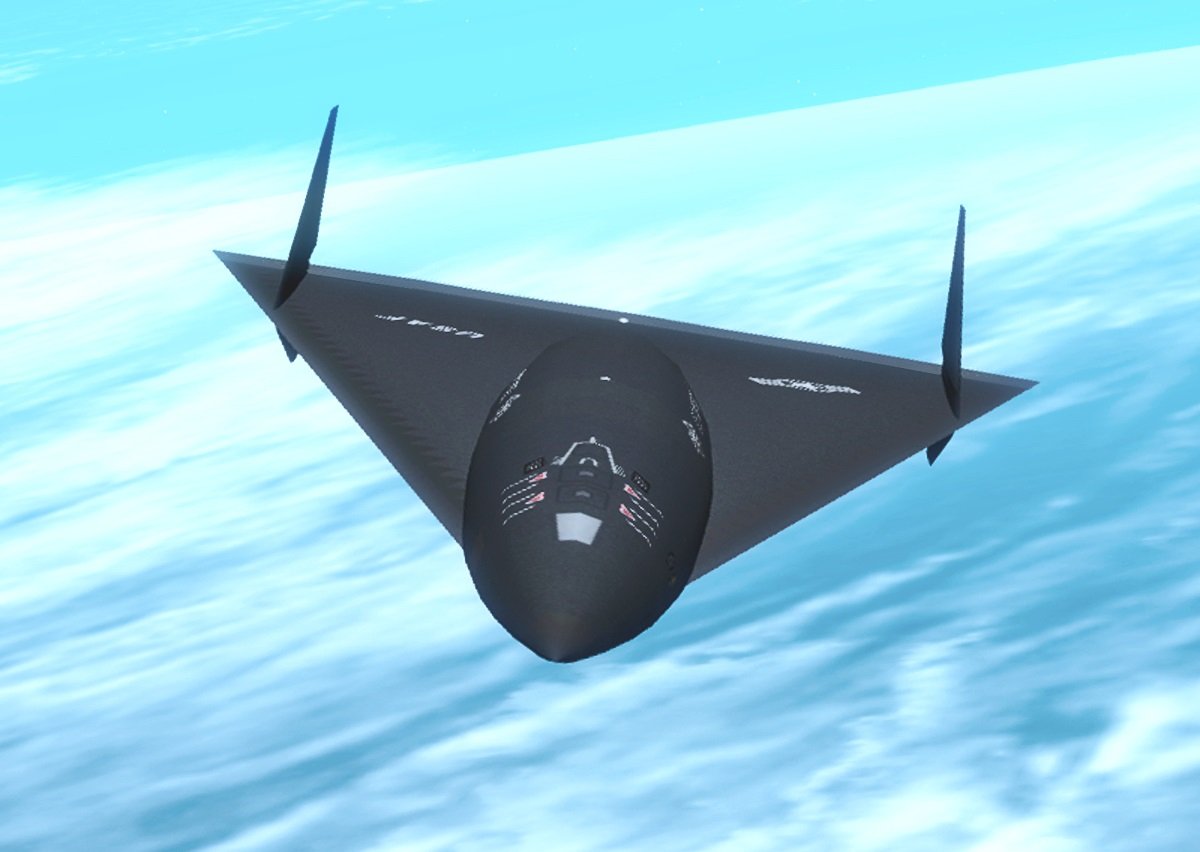 The question then becomes related to combining functions, as if hypersonic drone flight were possible, why couldn't it also be stealthy and armed with air-dropped bombs for attack missions? 
Kris Osborn is the Military Affairs Editor of 19FortyFive and President of Warrior Maven – Center for Military Modernization. Osborn previously served at the Pentagon as a Highly Qualified Expert with the Office of the Assistant Secretary of the Army—Acquisition, Logistics & Technology. Osborn has also worked as an anchor and on-air military specialist at national TV networks. He has appeared as a guest military expert on Fox News, MSNBC, The Military Channel, and The History Channel. He also has a Masters Degree in Comparative Literature from Columbia University. 
From the Vault
'Vacuum Bombs Destroyed': Ukraine Footage Shows Putin's Thermobaric Rockets Destroyed
BOOM! Ukraine Video Shows Precision Strike on Russian Air-Defense System