The Russian Su-35 could almost be viewed as a quasi-stealthy hybrid mix of advanced fourth-generation fighter jet technology and the early boundaries of what is called the 5th-generation. 
Its blended wing-body configuration and horizontal fuselage make it look stealthier than an F-18 Super Hornet with an almost F-22-like rounded wing-body and dual engine. 
The Russian Su-35 configuration looks stealthy enough to have potentially inspired designs for the emerging Russian Su-57, a 5th-generation stealth aircraft. 
Su-35: Explained
The Russian 4th-generation Su-35 aircraft came to life as a result of years of upgrades to the Su-27 air defense fighter. With high speeds of Mach 2.25, the Su-35 looks well-positioned to dogfight and vector in the air as an air-to-air supremacy fighter, yet it would seem unlikely that the aircraft would rival an F-22. 
However, the configuration of the Su-35 appears to the observer's eye to contain similarities to the F-22 and some of the listed weapons specs are comparable. Available specs on the two aircraft suggest they are comparable in terms of speed, as both the F-22 and Su-35 are listed as capable of flying Mach 2.25 at altitude. Also, while this may not be verifiable to a certain extent, a Russian-language newspaper called Hoboctn BNK claims the Su-35 has an F-22-like "supercruise" ability to maintain Mach-speeds without needing an afterburner. 
The F-22 is well known for its supercruise as this extends dwell time and lethality while lengthening attack missions without needing an aerial refueler. This ability can massively improve survivability, should an F-22 be locked in a dogfight and need to sustain maneuvers. 
The most surprising point of Su-35 vs F-22 comparison, however, can be seen in thrust-to-weight ratio. A data chart published in the Russia Defence Forum says the Su-35 has a higher thrust-to-weight ratio when compared to an F-22. The Su-35 tops the chart with a 1.30 thrust-to-weight ratio, whereas the F-22 is listed as 1.18 or as high as 1.37 with round nozzles, according to the chart from the source.
While both the F-22 and the Su-35 can take off vertically and accelerate, does the Su-35 outperform an F-22 in terms of pure thrust, acceleration, and thrust at a high rate of climb? At the very least the two aircraft may be comparable, a significant observation given that the F-22 is widely referred to as the world's best air-dominance fighter jet. 
The real difference between the two aircraft then, it would seem, might pertain to their respective ability to vector and maneuver at high speeds in an air engagement.
Also, the question of which plane might prevail in a dogfight becomes less relevant if one of the fighters has superior sensing, radar, targeting, and weapons guidance, areas that are most likely to determine the real margin of difference.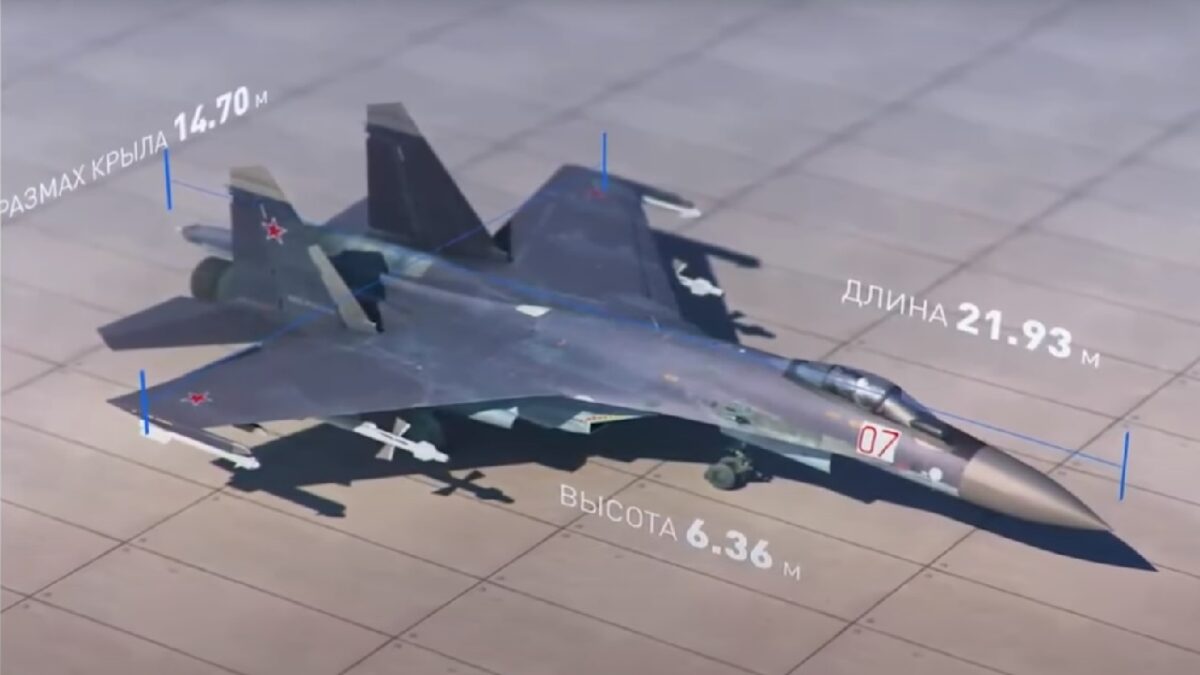 The Su-35 operates with a passive electronically scanned array reportedly able to track multiple targets at ranges out to 250 miles and generate renderings of the ground below using Synthetic Aperture Radar.
The aircraft has a measure of computer automation with a fly-by-wire system and is also quite lethal as an air-to-ground and air-to-surface weapon, as available specs say the Su-35 can fly and attack with an Oniks anti-ship cruise missile as well as a large suite of air-to-air weapons and air-to-ground weapons.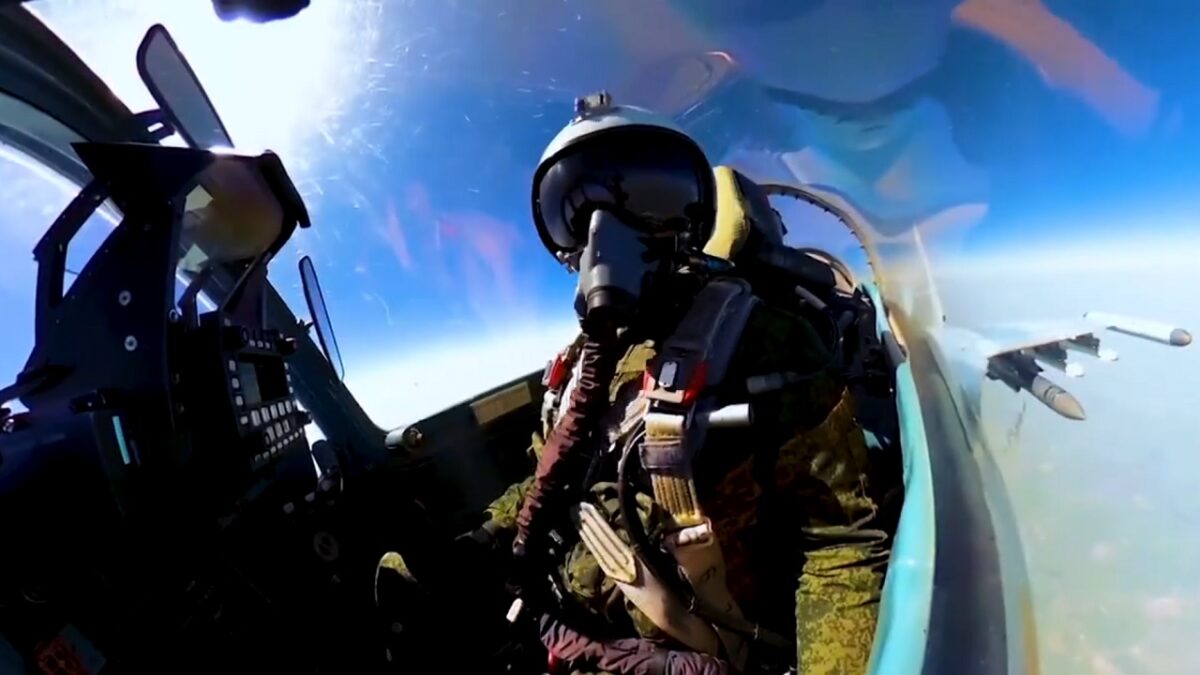 Kris Osborn is the Military Affairs Editor of 19 FortyFive and President of Warrior Maven – Center for Military Modernization. Osborn previously served at the Pentagon as a Highly Qualified Expert with the Office of the Assistant Secretary of the Army—Acquisition, Logistics & Technology. Osborn has also worked as an anchor and on-air military specialist at national TV networks. He has appeared as a guest military expert on Fox News, MSNBC, The Military Channel, and The History Channel. He also has a Masters Degree in Comparative Literature from Columbia University.