The Russian military has embraced an enterprising attack method. Building upon previous uses of vehicles as "explosives," Russia is using large, old T-55 Russian tanks as massive unmanned explosives to drive into Ukrainian forces. 
Evolution of the Tank Bomb
A few months back, a Russian T-55 was filled with 3.5 tons of TNT and five FAB-100 bombs (220-pound air-dropped bombs) and then "detonated" by a Russian tank commander as it entered a Ukrainian stronghold.
The Russian tank commander, as quoted in The Drive, observed the tank crew exit from the tank after putting the vehicle on manual gas and directing it to the enemy location. The large explosive-filled tank was exploded by remote control. 
According to the news report from a few months ago, the tank bomb attack was a reported success. It seems, however, rather curious that Ukrainian forces would not "see" and attack an incoming tank. There would be a high likelihood that dismounted Ukrainian fighters would be armed with anti-tank weapons and they would certainly be inclined to fire them from stand-off ranges at an approaching Russian tank. 
Nonetheless, the Russian move does appear enterprising, as the world certainly saw hundreds of VBIEDs  (Vehicle-Borne Improvised Explosive Devices) during wars in Iraq and Afghanistan. The Russian tank commander was reported as explaining the explosion of the bomb-filled tank as "very serious." 
Evaluating the Validity of Russian Video Reports
Certainly, impartial observers might be skeptical to believe a Russian casualty assessment, yet the initiative does highlight several key problems and challenges that continue to characterize Russia's tank fleet. Two critical variables come to mind, the first and most significant of which is the simple fact that Russia's tank arsenal has been decimated. 
Numerous open-source assessments say Russia has likely lost one-half of its available tank fleet, a reason perhaps why the Russian military is sending 1950s-era T-55 tanks. Without upgraded targeting sights, fire control, computing, or command and control, the old T-55s are likely quite challenged to have any kind of a positive impact against the anti-armor weapons Ukrainian forces are using.
This is likely the key reason why Russia is thinking about different kinds of tactical uses for the T-55s. 
The tank bomb incident also highlights the overall difficulty Russia has been having with its mechanized forces seeking to invade or advance against Ukrainian positions. Even more capable Russian tanks such as T-72 or T-90 have been destroyed in large numbers by Ukrainian fighters.
There are both strategic and tactical reasons for this, part of which pertain to the somewhat "ineffable" emotional fervor, intensity, and resolve demonstrated by Ukrainian fighters. Ukrainian forces continue to use successful anti-armor tactics against invading Russian forces, including the use of disaggregated groups of dismounted soldiers armed with anti-tank weapons.
By using decentralized hit-and-run kinds of attacks and ambushes, Ukrainian fighters used terrain, buildings, and narrow passageways to target Russian armored vehicles seeking to enter Ukraine. This was extremely effective in the opening months of the invasion, during which Ukraine showed unparalleled tenacity and shocked the world with its successful "stand" against a much larger invading Russian army.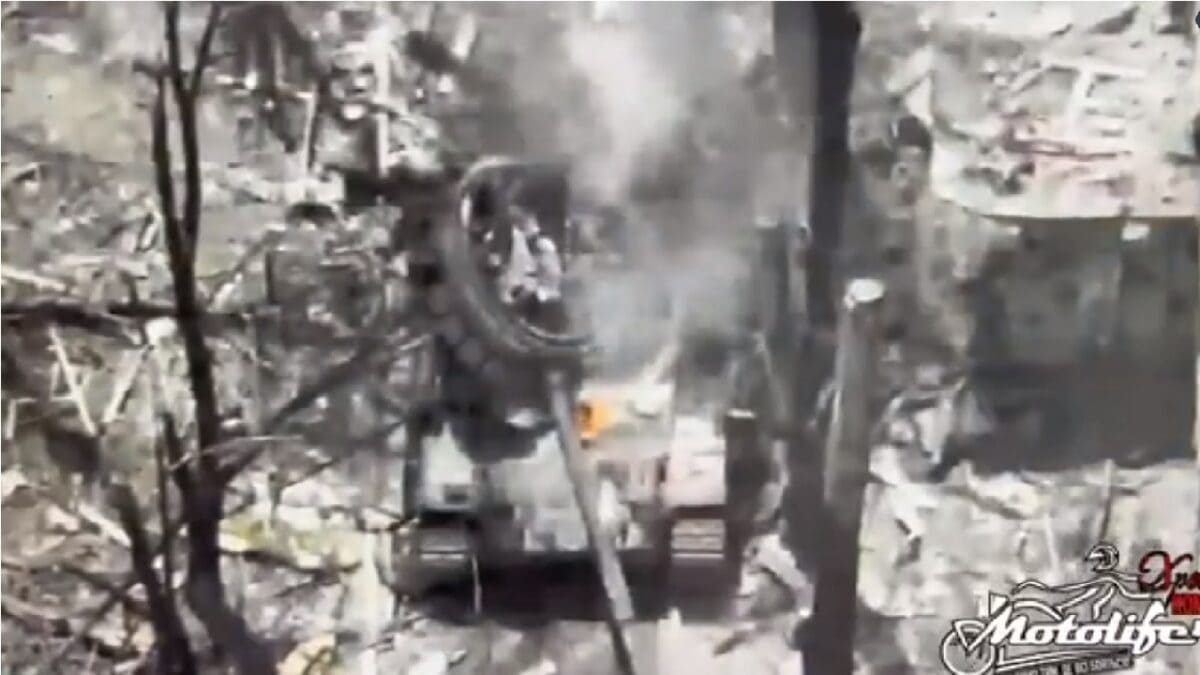 Kris Osborn is the Military Affairs Editor of 19FortyFive and President of Warrior Maven – Center for Military Modernization. Osborn previously served at the Pentagon as a Highly Qualified Expert with the Office of the Assistant Secretary of the Army—Acquisition, Logistics & Technology. Osborn has also worked as an anchor and on-air military specialist at national TV networks. He has appeared as a guest military expert on Fox News, MSNBC, The Military Channel, and The History Channel. He also has a Masters Degree in Comparative Literature from Columbia University.