The ability to fly unmanned missions, fire laser weapons, control drones, and launch hypersonic weapons are all missions expected of the emerging 6th-generation British-Italian "Tempest" fighter jet effort, a high-speed stealth fighter slated to emerge in coming years. 
A London-based "Team Tempest" group involving BAE Systems and Italy's Leonardo worked on an initial development contract through 2020, and the aircraft is slated to take to the sky by 2025. The fighter jet is intended to fly alongside the Royal Air Force's 4th-generation Typhoon and complement the UK and Italy's F-35s. 
Initial prototypes are expected to enter service in 2025 and take to the sky, to be followed by full production and an entrance into formal operational service by 2035. 
Available concept renderings from BAE Systems show an extremely sleek, stealthy-looking airframe that bears some resemblance to the F-22. It appears to be a twin-engine configuration with a smooth, blended wing-fuselage body and rounded top.
The first prototype is slated to emerge in 2025 as an initial step toward development and full production. 
Tempest & NGAD Parallels
A quick exploration of some of the sought-after characteristics of the Tempest reveals distinct similarities with the U.S. Air Force Next-Generation Air Dominance (NGAD) effort, as both aircraft will likely control groups of "loyal wingman" drones able to conduct forward surveillance, perform scout missions, and even deliver weapons when directed by a human. The U.S. Air Force, for example, is developing what it calls Combat Collaborative Aircraft, small drones designed to accompany and support a manned stealth fighter. 
Firing laser weapons is yet another critical element of the Tempest platform, something closely aligned with U.S. plans for the F-35 and NGAD aircraft. The ability to fire lasers from a fighter jet requires cutting-edge and long-sought-after breakthroughs in the realm of mobile power.
Transporting sufficient mobile power to sustain high-intensity, scalable laser operations in a small enough form factor to arm fighter jets has been a longstanding challenge for weapons developers.
It is quite a significant effort, as arming fighter jets with lasers introduces a series of important tactical advantages such as the ability to attack and destroy enemy targets at the speed of light. Lasers are also scalable, meaning they can fully destroy, incinerate, or simply disable an enemy target depending upon operational need and they are low cost when compared to standard munitions. 
The most significant technological plan for the Tempest also includes the prospect of hypersonic weapons, something of great significance expected to introduce paradigm-changing possibilities. The U.S. Air Force plans to fire hypersonic weapons from its F-15EX and has also tested its now-paused Air-Launched Rapid Response Weapon from a B-52. It is entirely possible if not fully expected that the Tempest will fire hypersonic weapons as well, introducing the ability to attack targets from the air at five times the speed of sound. 
Finally, the Tempest is likely to incorporate breakthrough computing applications enabling new generations of networking technology.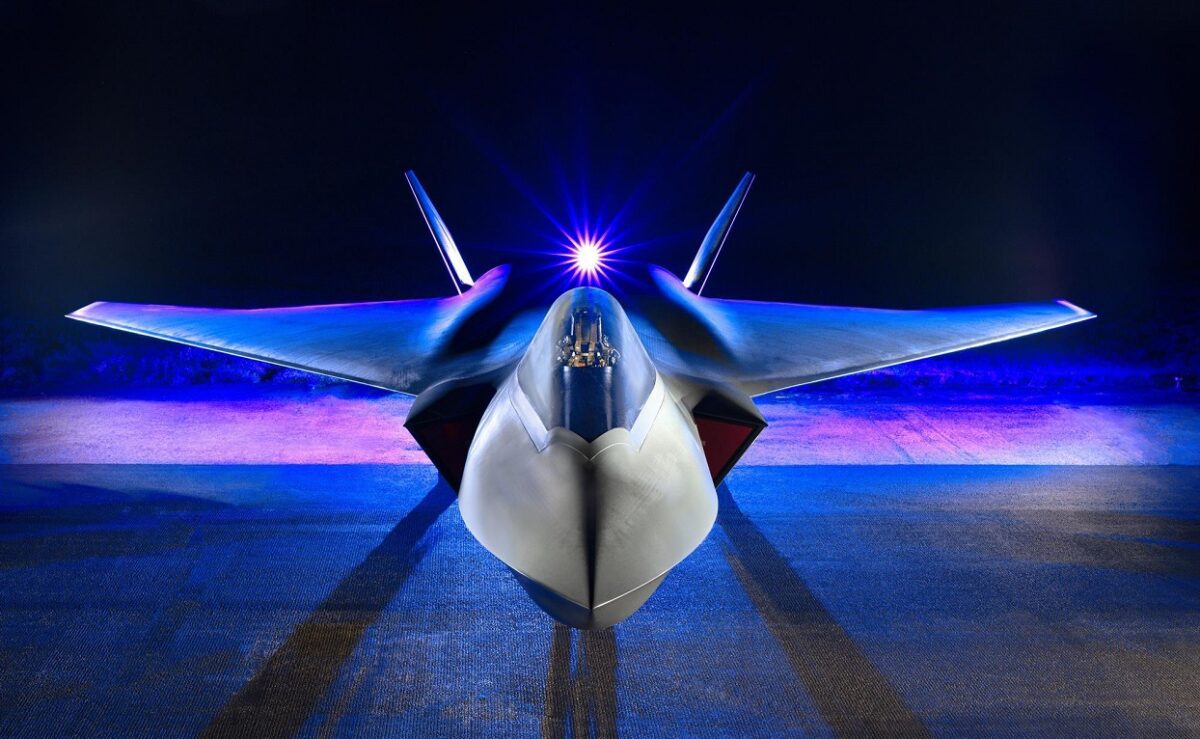 Kris Osborn is the Military Affairs Editor of 19FortyFive and President of Warrior Maven – Center for Military Modernization. Osborn previously served at the Pentagon as a Highly Qualified Expert with the Office of the Assistant Secretary of the Army—Acquisition, Logistics & Technology. Osborn has also worked as an anchor and on-air military specialist at national TV networks. He has appeared as a guest military expert on Fox News, MSNBC, The Military Channel, and The History Channel. He also has a Masters Degree in Comparative Literature from Columbia University.