A Russian armored attack flamethrower vehicle with the signature "Z" emblazoned on the armor was used against Russian forces, once captured by Ukrainians.
The defending forces quickly deployed their ability to operate the weapon.
The development was, in many ways, not particularly surprising given the large number of Russian armored vehicles that have been abandoned by soldiers who simply do not want to fight Ukrainians. 
Tanks, armored personnel carriers, and even Soviet-era TOS-1A multiple rocket launchers capable of firing "thermobaric warheads" have been left fully intact by fleeing Russian fighters who have in large numbers simply "taken off" from their vehicles. 
Much of this is likely due to poor morale among Russian troops and a simple lack of purpose among less enthusiastic soldiers following Kremlin orders and attacking Ukrainians. The weapon, called TOS-1A, is a Soviet-era system in which a multiple rocket launcher is integrated with a T-72 tank and used as a heavy flamethrower. 
TOS-1A Flamethrower on T-72 Chassis
The TOS-1A is many times referred to as Putin's most powerful weapon after nuclear weapons and is considered by many a terror weapon for the sheer amount of ordinance it can place on a target. 
A weapon such as this can operate with a number of key tactical functions, including direct attack upon force concentrations. Certainly, the TOS-1A flamethrower has a powerful anti-personnel effect in terms of its ability to strike and incinerate groups of enemy fighters or blanket an enemy area with suppressive fire to enable force maneuvering. An article in "Ukraine Today" explains that the TOS-1A can "attack enemy fortified positions and lightly armored vehicles and transports." While not made public until 1999 in Omsk, The TOS-1A seems to have been quietly generating a massive input on Russian strategic and tactical thinking as it opens up new avenues of attack maneuver. 
"TOS-1 was designed to attack enemy fortified positions and lightly armored vehicles and transports. First combat tests took place in 1988 and 1989 in the Panjshir Valley during the Soviet–Afghan War. The TOS-1 was shown for the first time in public in 1999 in Omsk,"  the Ukraine Today article states. 
The range and guidance technology specifics of relevance to the TOS-1A are difficult to discern, yet the weapon can likely disrupt many enemy functions such as supply-line transport, forward operating bases, or platforms that can be melted, blasted, or overheated to the point of explosion by intense flamethrowing.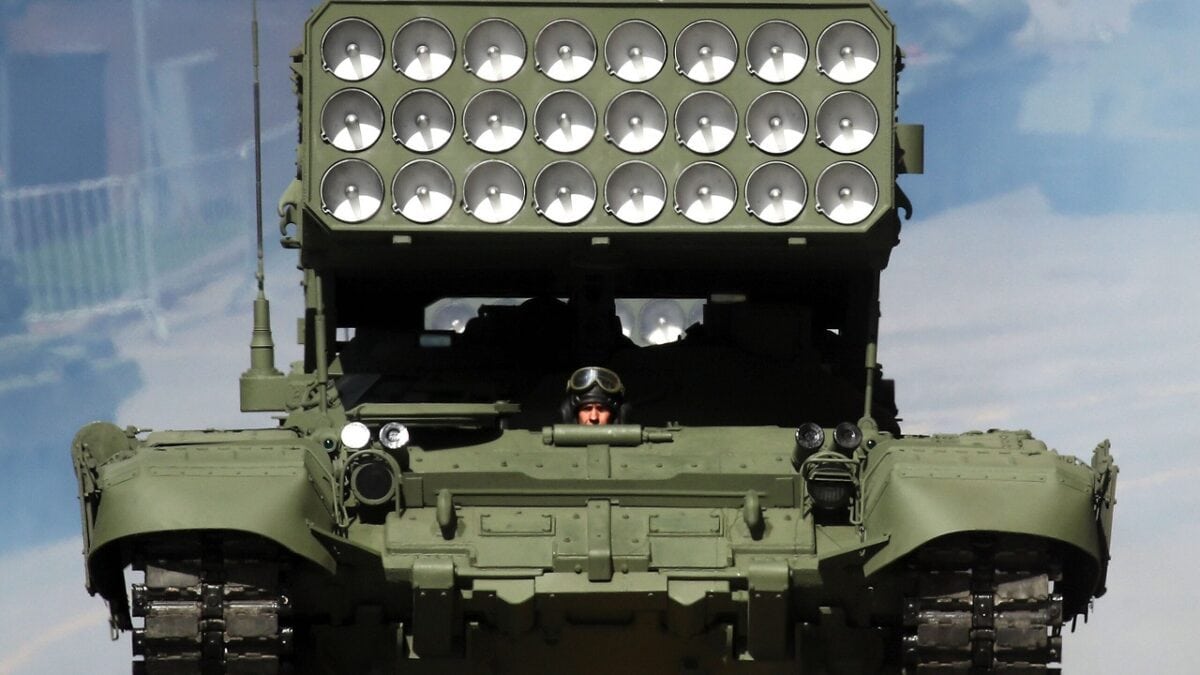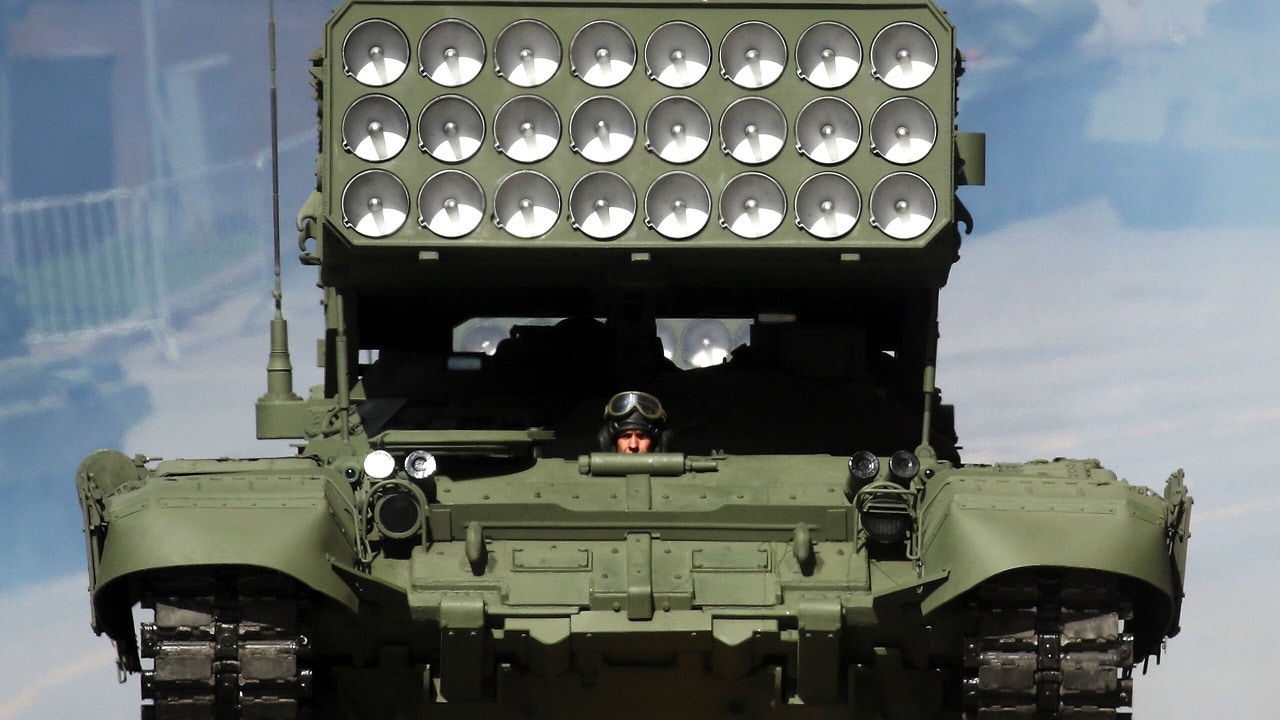 It makes sense that Ukrainians would have the ability to capture and operate Russian combat vehicles given that much of their equipment platforms can be traced to the Soviet era. Ukrainians, therefore, have some background and experience with Russian combat vehicles. Should a TOS 1A targeting system locate a supply route, for example, such as large numbers of utility, ammunition, and medical supply trucks, then it would be well positioned to disrupt or destroy offensive enemy operations.
Kris Osborn is the Military Affairs Editor of 19FortyFive and President of Warrior Maven – Center for Military Modernization. Osborn previously served at the Pentagon as a Highly Qualified Expert with the Office of the Assistant Secretary of the Army—Acquisition, Logistics & Technology. Osborn has also worked as an anchor and on-air military specialist at national TV networks. He has appeared as a guest military expert on Fox News, MSNBC, The Military Channel, and The History Channel. He also has a Masters Degree in Comparative Literature from Columbia University.