The war in Ukraine has undoubtedly created its share of social media moments. 
There is especially a lot of footage of tanks or armor getting destroyed.
The biggest trend we have seen in the last few months is that most of the videos show Russian tanks and armor getting destroyed – not weapons from Ukraine or NATO arms given to Ukraine.
That is a bad sign for Putin.
Armor Totally Annihilated
A video shared on social media in April chronicled the exact moment a Russian T-80BV main battle tank was hit by enemy fire and destroyed.
Though many videos recorded by drones show such destruction, this one is unique in that it was reportedly filmed by another Russian tank in the column.
"A Russian T-80BV tank was struck and destroyed by what appears to be an FGM-148 Javelin ATGM fired by Ukrainian forces in #Luhansk Oblast- filmed by Russian soldiers in the tank behind," reported Ukraine Weapons Tracker (@UAWeapons), which shared the 40-second clip on Sunday.
Play-By-Play of the Tank's Destruction
Though not independently verified, the incident reportedly occurred in the Luhansk Oblast.
At least three tanks were heading down a dirt road flanked by trees and ruined buildings.
As the lead tank began to make a turn, the second MBT took a direct hit.
As Ukraine Weapons Tracker noted, the T-80BV probably was, in fact, struck by an American-made man-portable Javelin anti-tank guided missile.
A massive explosion is seen, and the tank continues to burn.
It did appear that all three crewmen miraculously escaped death. One — likely the commander — quickly came out of the vehicle and headed to the tree line to seek cover, while two more were seen running for their lives. The trailing vehicle reacted quickly and was in full reverse at the end of the clip.
Tank Column Under Fire
There have been suggestions on social media that the incident may have occurred earlier, and that the tank that recorded the footage was also later destroyed. This cannot be confirmed, but as previously reported months back, a column of Russian vehicles including three T-80BV MBTs along with a modernized BMP-2M infantry fighting vehicle was destroyed near the village of Vodyane.
There is speculation that the Russian tank recorded this same attack from a different perspective.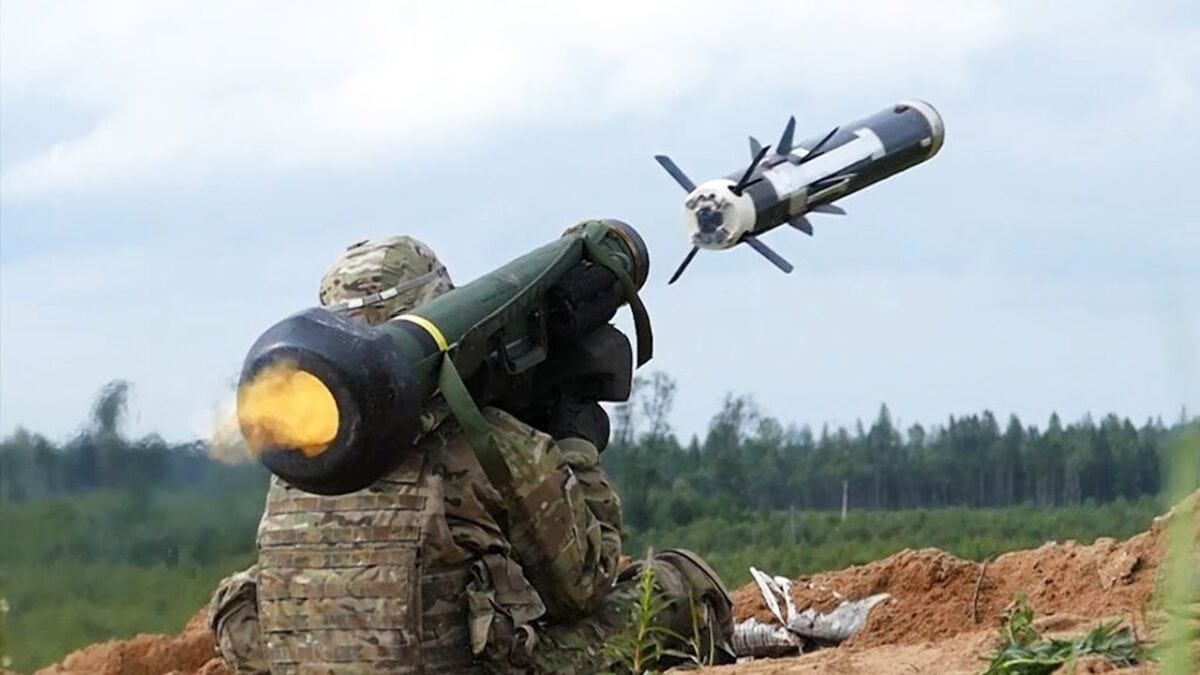 If true, that could be a first for the conflict. 
More Information
The Ukrainian footage that was captured by a drone does appear to match up with what the Russian video shows on the ground, including the destruction of the tank.
In the edited clip, a Ukrainian soldier can be seen firing the Javelin from fixed positions toward one of the T-80 MBTs, which is seen engulfed in fire.
#Ukraine: A Russian T-80BV tank was struck and destroyed by what appears to be an FGM-148 Javelin ATGM fired by Ukrainian forces in #Luhansk Oblast- filmed by Russian soldiers in the tank behind. pic.twitter.com/x7huL3f5gV

— ???????? Ukraine Weapons Tracker (@UAWeapons) April 2, 2023
Toward the middle of the video, the BMP-2M takes a direct hit to its side. It then proceeds briefly down a dirt road before its three-man crew flees from the burning wreck.
The video from April also confirms that the Kremlin likely lost at least one of its upgraded T-80BV MBTs.
The modernized tanks are equipped with Kontakt-1 explosive reactive armor on the turret and hull, along with an improved 2A46M-1 main gun.
The reactive armor didn't seem especially effective against the Javelin, and that is perhaps the most important takeaway from these videos.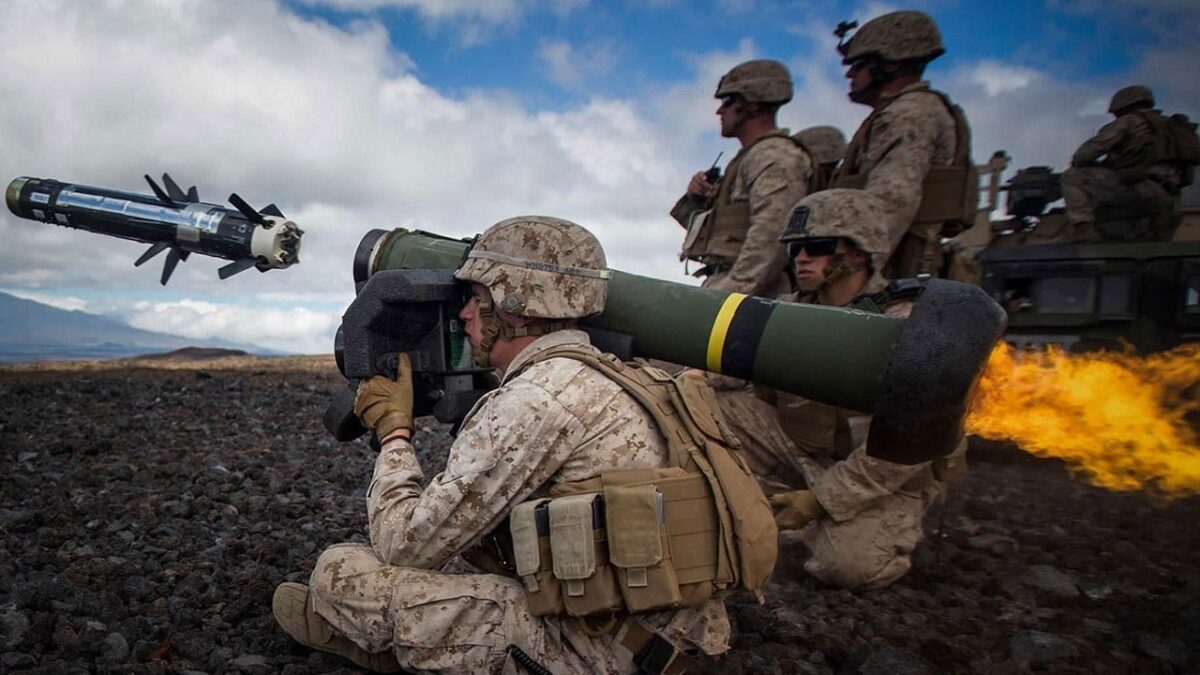 Author Experience and Expertise:
A Senior Editor for 19FortyFive, Peter Suciu is a Michigan-based writer. He has contributed to more than four dozen magazines, newspapers, and websites with over 3,200 published pieces over a twenty-year career in journalism. He regularly writes about military hardware, firearms history, cybersecurity, politics, and international affairs. Peter is also a Contributing Writer for Forbes and Clearance Jobs. You can follow him on Twitter: @PeterSuciu.