The war in Ukraine has proven time and time ago how much more powerful Western and NATO weapons are versus Russian arms.
Specifically, arms from non-U.S. forces like France have played a large role in pushing back the Russian bear on the battlefield. 
And social media – time and time again – keeps making this point clear. 
Destruction! First Footage of French Air-Defense System in Ukrainian Service Shared on Social Media 
The first video footage of the French-made Crotale NG short-range air-defense system – now in service with the Ukrainian Army – was shared on social media earlier in March.
Though just 13 seconds in length, the short clip purported to show two missiles fired in an attempt to take down a Russian cruise missile, with the second one hitting its target.
The video was shared by Ukraine Weapons Tracker (@UAWeapons) back in mid-March and has been viewed countless times. 
It was unclear, however, where the air-defense system was located or when the footage was filmed. 
Russia's Missile Strikes
Since last October, Russia has been targeting Ukrainian urban centers as well as its civilian infrastructure in ongoing missile and drone strikes.
One brutal attack occurred on March 9, when a barrage of more than 80 missiles along with a smaller number of exploding drones hit residential buildings and critical infrastructure across Ukraine.
Six people were killed, while hundreds of thousands were left without heat or electricity.
The Kremlin announced that the strikes were retaliation for a recent incursion into the Bryansk region of western Russia by what Moscow claimed were Ukrainian saboteurs.
As Ukraine has come under such ongoing attacks, the government in Kyiv has called for Western-supplied air defense systems.
The United States has provided a number of its Patriot (Phased Array Tracking Radar for Intercept on Target) MIM-104 theater-wide surface-to-air missile (SAM) defense systems.
It is considered one of the most advanced air defense systems in the U.S. arsenal.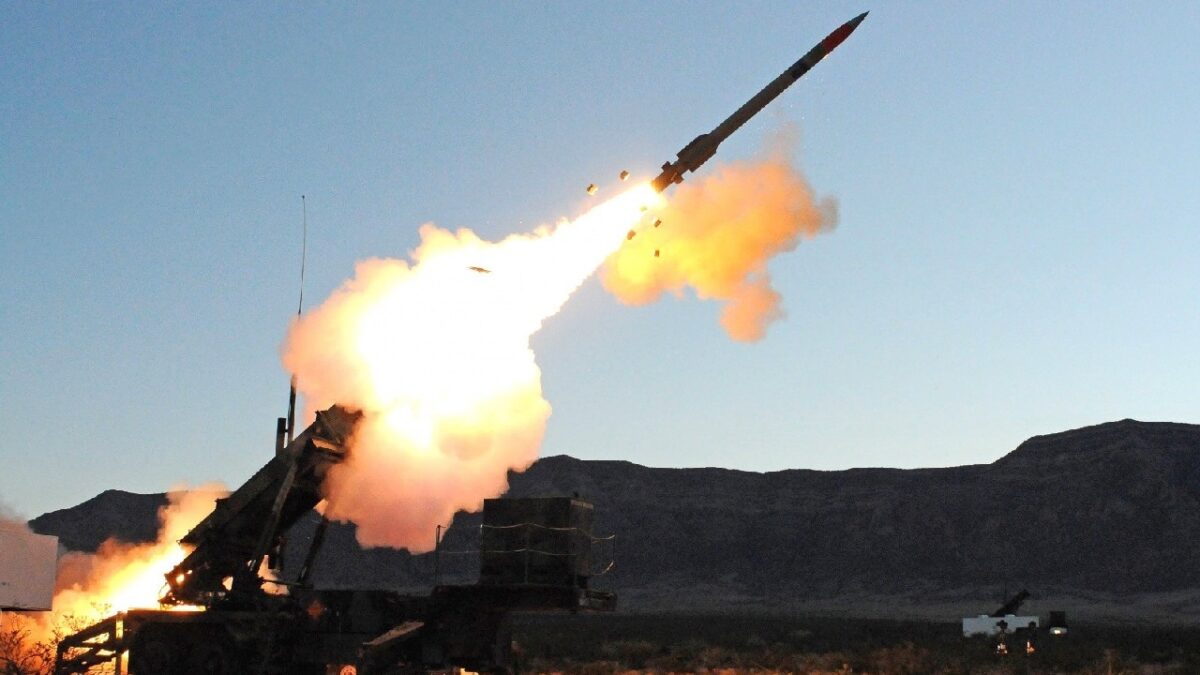 It was first employed during the 1991 Gulf War, where it was used to defend against the Iraqi Scud missile threat, and the system has evolved over the years as the threat has changed and technology has advanced.
Ukraine's Rattlesnake
In addition, France has supplied its Crotale ("Rattlesnake"), an all-weather, short-range surface-to-air missile system developed to intercept airborne ranged weapons and aircraft, from cruise or anti-ship missiles to helicopters, UAVs or low-flying high-performance fighter aircraft. Originally developed in South Africa – with funding from the French government – in the late 1960s, it first entered service in the early 1970s. It first saw use in the Chadian-Libyan conflict (1978-1987), the Iran-Iraq War of the 1980s, and the South African Border War.
A modernized version, the Cortale NG (New Generation) entered production in 1990. This version used the new VT-1 missile with Mach 3.5 speed.
Ukraine currently operates two Crotale batteries.
A typical battery of the Crotale consists of two or three transporter erector launcher – TELAR vehicles – along with a vehicle carrying the acquisition radar. TELARs and acquisition and coordination units are usually connected with cables and are also enhanced by a host of maintenance and support vehicles.
As a result, mobility is somewhat limited, yet the air-defense platform can be operated by a crew of three. The batteries carry four missiles, which have a reloading time of approximately two minutes.
#Ukraine: The first footage of a ???????? French Crotale NG short-range air-defense system in service with the Ukrainian army.

We can see two missiles fired in an attempt to take down a Russian cruise missile- the second one hits the target. pic.twitter.com/avdf9HBn5J

— ???????? Ukraine Weapons Tracker (@UAWeapons) March 20, 2023
Author Experience and Expertise:
A Senior Editor for 19FortyFive, Peter Suciu is a Michigan-based writer. He has contributed to more than four dozen magazines, newspapers, and websites with over 3,200 published pieces over a twenty-year career in journalism. He regularly writes about military hardware, firearms history, cybersecurity, politics, and international affairs. Peter is also a Contributing Writer for Forbes and Clearance Jobs. You can follow him on Twitter: @PeterSuciu.