Glock is the company that revolutionized striker-fired semiautomatic pistols. They made the concept financially viable and wildly popular among military, police, and private buyers.
Of course, the old-school manufacturers of traditional hammer-fired semiauto pistols weren't stupid.
Out of a sense of self-preservation, they soon started getting in on the striker-fired pistol game.
Smith & Wesson came up with the M&P Shield. SIG Sauer came out with the P365. Beretta released the APX. And then came Carl Walther GmbH Sportwaffen, offering up the PPQ and the PDP. Today we shall review the PDP (Performance Duty Pistol), more specifically the F Series.
Walther PDP Early History and Specifications
Walther has been around since 1886, but when thinking of the brand, one's mind is likeliest to conjure up the Walther P38/P1 of the WWII Wehrmacht and the Cold War Bundeswehr, or the Walther PPK that James Bond made famous. The Walther P88 might join for good measure, and by some accounts it is the most accurate 9mm pistol ever made. 
Walther debuted its PDP in 2021, intending to create a pistol that is more modular than their previous offerings. As the official info page declares:
"Walther's timeless innovation has once more achieved a breakthrough never seen before in firearms with the PDP F-Series elite handguns. Whether you are on the job or with the family, it is your duty to stay ready for any situation that may come. Now, you can do so confidently with the groundbreaking advancements afforded by the Walther PDP F-Series. With revolutionary ergonomics, reduced trigger reach, reduced grip circumference, and reduced force necessary to operate the slide and you truly have the perfect tool for those with smaller hands. Add to that our SuperTerrain Slide Serrations, and the best striker-fired trigger on the market and the F-Series is hands down the best option out there. This is the next evolution in world-class ingenuity for pistols."
Specifications for the F-Series version (which is the one I ended up test-firing) include a 3.5-inch barrel, an overall length of 6.5 inches, a width of 1.34 inches, a height of 5.4 inches, and an empty weight of 20.3 ounces. Standard magazine capacity is 15+1 rounds. 
Shooting Buddies' Impressions and Observations
My pseudonymous shooting buddy Misfit, one of my earliest pupils, now has 30 years of shooting experience under his belt. Some of you may recognize the name, as I've quoted him in a number of articles. In one such article published this May, Misfit extolled the virtue of the Walther PPQ, but he hastened to add that "If you can't find one, then the Walther PDP is a fine alternative that is currently in production."
Personal Shooting Impressions/Range Report
This past Father's Day weekend, I was visiting the Lone Star State to take an unforgettable ride on a PBJ (B-25 Mitchell) WWII bomber in honor of my Dad's 100th birth year, and of his WWII USMC service. For good measure, I decided to put in some trigger time. I moseyed on over to the top-notch Shoot Smart gun shop and indoor shooting range in Fort Worth. I decided to try out a couple of their rental guns, one being the PX4 Storm .45 ACP, and the other being a Walther PDP F Series with the 3.5" bbl.
I had to settle for a 50-foot lane on such short notice, so I modified my usual eval course of fire accordingly: 25 head shots from 21 feet, and 25 center-torso shots from 50 feet. Ammo used was tried-and-true Parabellum Research 115-gr total metal jacket. All firing was done using the Classic Weaver firing stance.
The target I used was the Official IDPA Paper Practice Target; for the benefit of those of you not familiar with the International Defensive Pistol Association (IDPA), the scoring system is analogous to golf — lower numbers are what you want. So, the top-scoring zone, equivalent to an "A" zone hit on an IPSC target, is a "-0," a "C" zone in the torso and "B" zone hit in the head for IPSC are both instead designated "-1" with IDPA, and a "D" zone is instead designated a "-3."
My shooting impressions?
The PDP was a nice shooter, but the trigger face was among the least comfortable of any striker-fired pistol I've ever fired (besides the infamous Glock 27). It felt like it was digging into the pad of my index finger. Other than that, it had pleasant ergonomics in terms of grip feel, trigger reach, slide stop reach, magazine release reach, and ease of racking the slide. Speaking of the slide stop lever, it actually reminded me a lot of that of the HK P2000 in its length, general appearance, and ambidextrous nature. 
At 21 feet, all shots struck the head, with two straying into the "-1" zone, At 50 feet, 21 out of 25 took the "-0" circle, whilst four took the "-1" scoring zone.
Overall I'd rate the Walther PDP as a good-but-not-great shooting experience, with that trigger face being my biggest peeve. 
Bonus: Glock 19X Photo Essay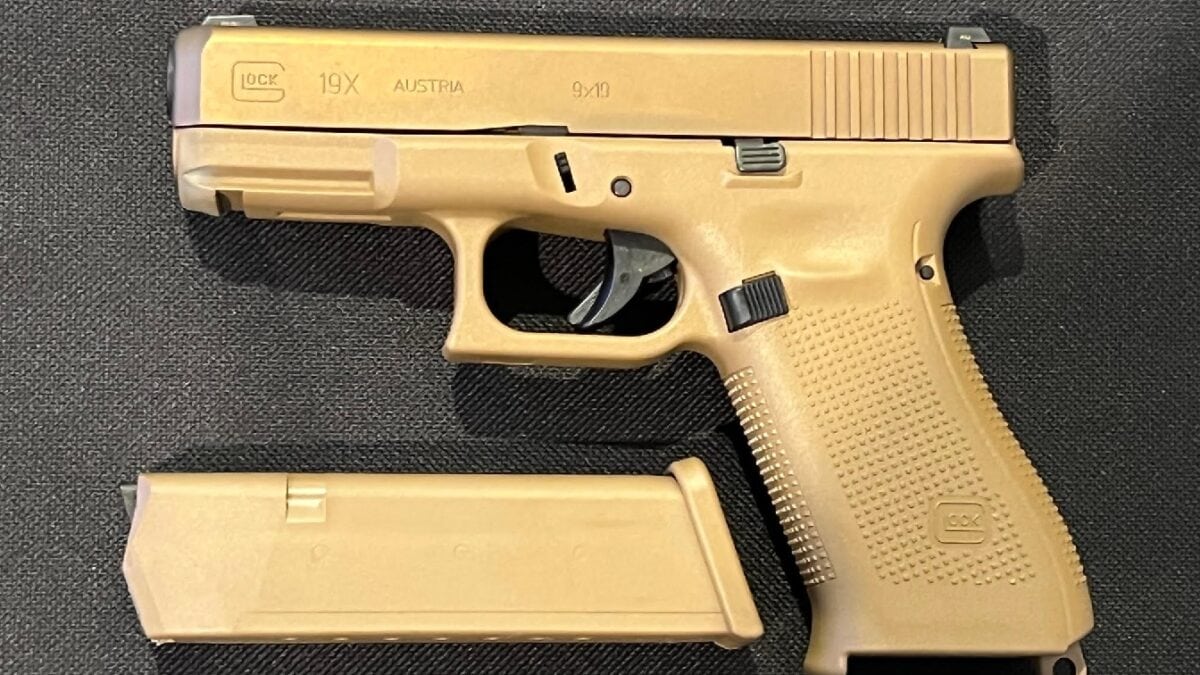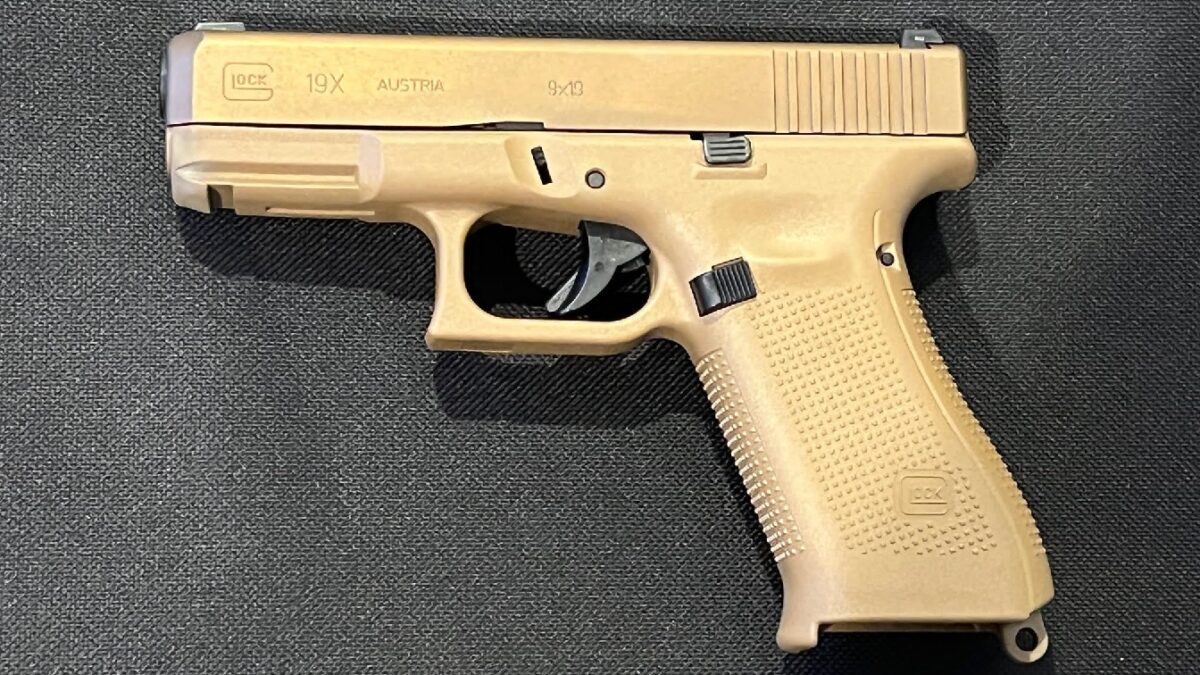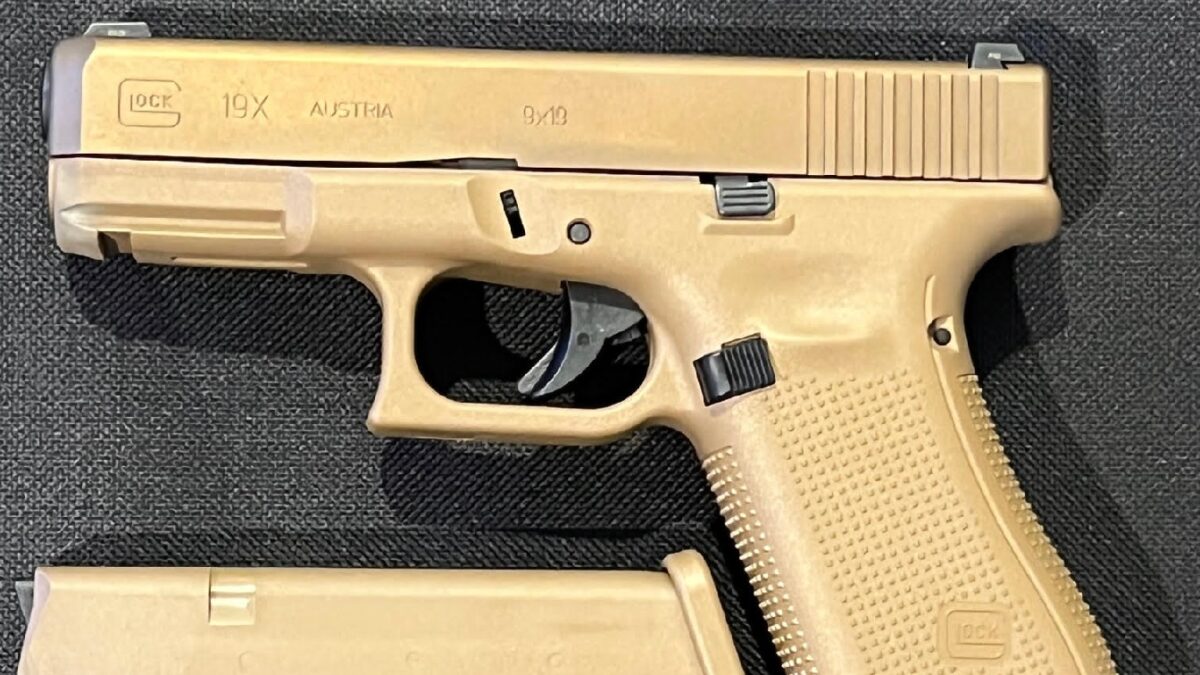 Christian D. Orr has 34 years of shooting experience, starting at the tender age of 14. His marksmanship accomplishments include: the Air Force Small Arms Ribbon w/one device (for M16A2 rifle and M9 pistol); Pistol Expert Ratings from U.S. Customs & Border Protection (CBP), Immigration & Customs Enforcement (ICE), and the Federal Law Enforcement Training Center (FLETC) Criminal Investigator Training Program (CITP); multiple medals and trophies via the Glock Sport Shooting Foundation (GSSF) and the Nevada Police & Fires Games (NPAF). Chris has been an NRA Certified Basic Pistol Instructor since 2011.