Kamikaze Drones – or loitering munitions – are doing some serious damage on the battlefields of Ukraine. 
Both sides have countless weapons like this and can attack tanks, fixed positions, and much more.
And for both sides, they understand all too well they can shape public perceptions of attack footage land on social media, like in the below. 
'Light That Tank Up': Ukraine Video Shows Kamikaze Drone Hitting Russian Tank
In a video shared by the open-source military intelligence analyst site OSINT Technical back towards the end of March, a Ukrainian FPV loitering munition can be seen slowly approaching an abandoned Russian T-72B3 and then carefully entering the commander's hatch.
The clip ends suddenly as the kamikaze drone detonated – essentially ensuring that the Russian main battle tank (MBT) won't be returned to service.
Though just 18 seconds in length, the video also highlights the capabilities of loitering munitions, and how such small ordnance can be employed to destroy a far more powerful (and costly) piece of military hardware.
A follow-up video, recorded by a pair of overhead drones shows the "explosive aftermath" – where a small detonation leads to a massive inferno with smoke billowing from the ruined hulk. It has been suggested that the loitering munition successfully set off the tank's storage of ordnance.  
It is unclear when or exactly where in Ukraine the footage was recorded, or whether the T-72B3 was damaged or simply abandoned. However, both sides have been increasingly utilizing unmanned aerial vehicles (UAVs) for observation, ordnance delivery, and even as a form of guided weapon against such targets. 
The benefit of loitering munitions is that the platforms can be deployed to an area where an enemy is believed to be operating, scout out for a target of opportunity, and then strike with near-pinpoint precision. Unlike a missile or rocket, if there is no target, the drone can be returned to the operator.
One Fewer Tank
The loitering munitions also offer a way for Ukraine's troops to take out damaged/abandoned tanks that in the so-called "gray zone," beyond the distance in which they can be captured. Though Kyiv has reportedly successfully recovered and refurbished hundreds of Russian MBTs over the past year, Moscow has also gone to great lengths to return its damaged tanks and other vehicles to service.
Russia has lost hundreds of tanks in the fighting in Ukraine, with many coming under fire in the opening stages of the conflict when Kremlin forces employed mass MBT attacks. Since then Russia has been more cautious with how it deploys its tanks, but lone vehicles are susceptible to drone attacks as noted by the video.
The T-72B3 in the Crosshairs
The T-72B3, an upgrade of the Kremlin's Cold War-era T-72 MBTs, should be seen as a fairly "high value" target. The upgraded vehicles are equipped with a new engine, new gunner's sight, and new fire control system among other improvements including Kontakt-5 explosive reactive armor (ERA) – the same armor used in the more modern T-80U and T-90 MBTs. The armor has been touted as being able to defeat most older APFSDS (armor-piercing fin-stabilized discarding sabot) rounds, but the ERA doesn't seem to offer much "anti-drone" protection.
The T-72B3 also retains the original 125mm smoothbore main gun, but with an improved version of the autoloader.
Ukrainian FPV loitering munition attack on an abandoned Russian T-72B3, with the drone slowly making its way inside through the commander's hatch before detonating. pic.twitter.com/xL9Njk1vN8

— OSINTtechnical (@Osinttechnical) March 31, 2023
As of 2020, the Russian military had 558 T-72B3s in service though it is unclear how many have been destroyed or otherwise lost on the battlefield to date. Based on the video, there at least one fewer is now prowling the Ukrainian countryside.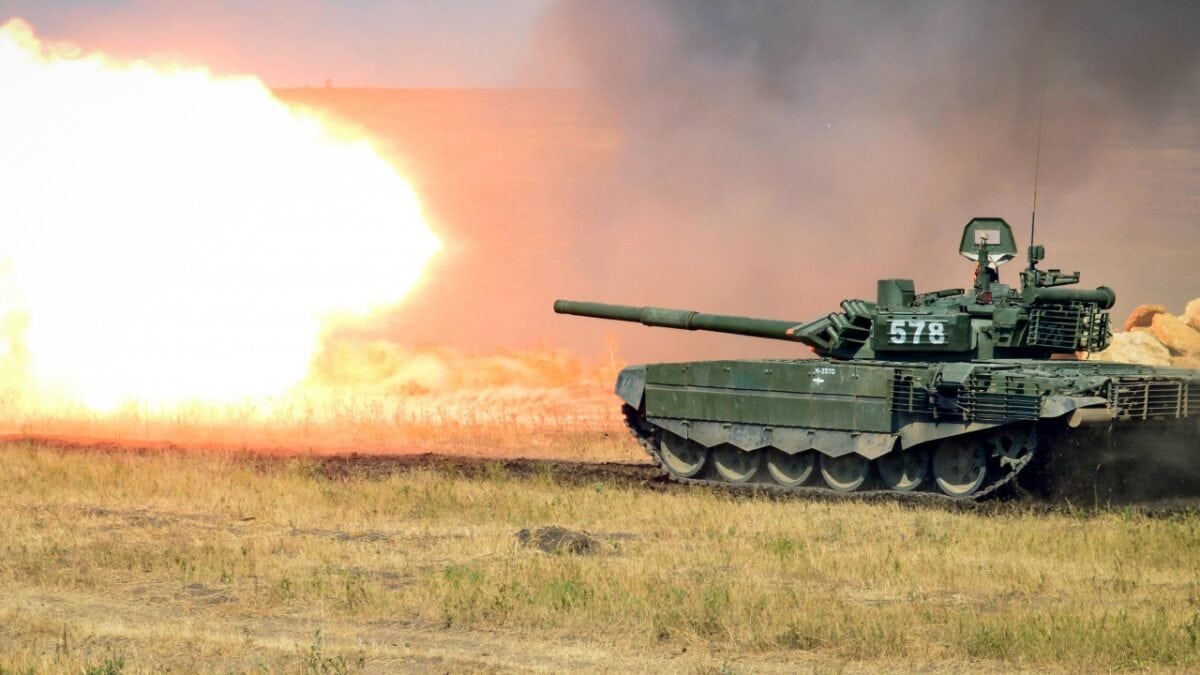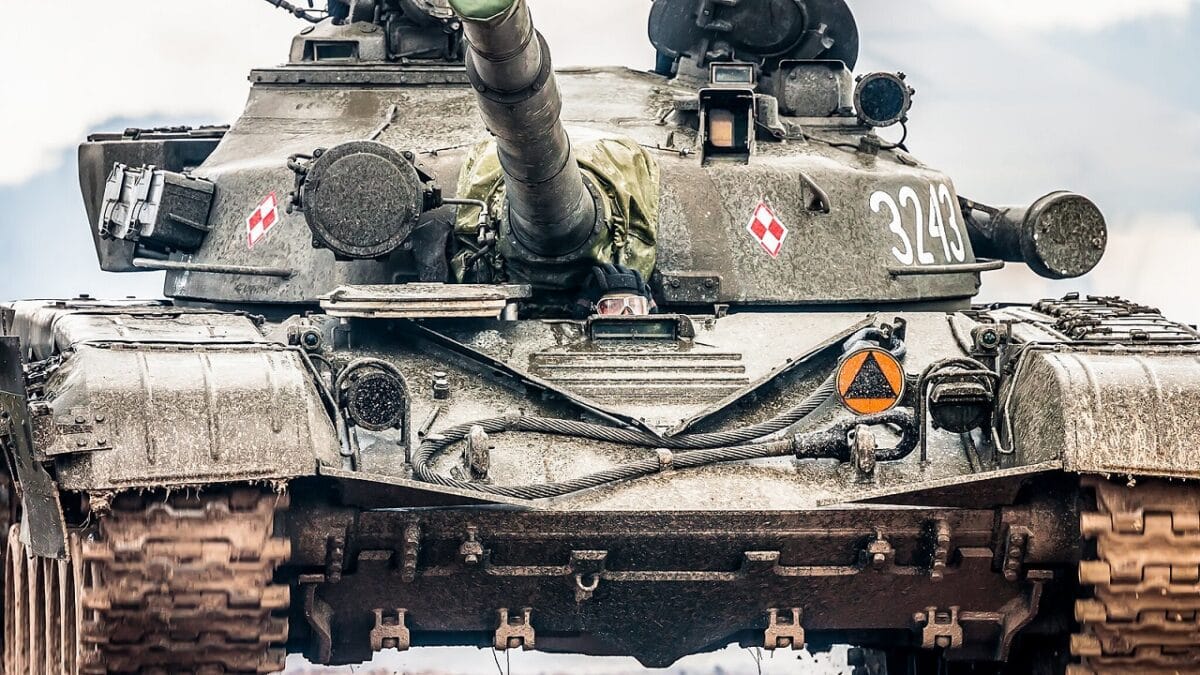 Author Experience and Expertise:
A Senior Editor for 19FortyFive, Peter Suciu is a Michigan-based writer. He has contributed to more than four dozen magazines, newspapers, and websites with over 3,200 published pieces over a twenty-year career in journalism. He regularly writes about military hardware, firearms history, cybersecurity, politics, and international affairs. Peter is also a Contributing Writer for Forbes and Clearance Jobs. You can follow him on Twitter: @PeterSuciu.