There are likely several reasons why the U.S. never exported its famous 5th-generation F-22 Raptor to allied nations.
The first and most obvious of which is simply that U.S. leaders and weapons developers wanted to make sure cutting-edge, exclusively developed technologies remain only with U.S. forces.
The U.S. military does not want to compromise any massive advantage it may have over adversaries. 
Proprietary Technologies on F-22
Perhaps there are so many proprietary and potentially sensitive technologies that the U.S. does not even want to risk producing a stripped-down "export" variant. Export variants of the Abrams and Apache reach many countries, and of course, the F-35 is fast becoming more global. So there may be an even more detailed and important reason why the U.S. simply does not share anything F-22. 
Such a question doubtless invites speculation, and some are likely to wonder if it pertains to certain elements of its air supremacy technology, maneuverability, and air-to-air attack capability. Certain key F-22 specs such as its 1.08 thrust-to-weight ratio or Mach 2.25 speed are not unmatched, as Russia's Su-57 specs show a slightly superior 1.18 thrust-to-weight ratio and only slightly slower speed at Mach 2.2. The Su-35 is listed as having the highest thrust-to-weight ratio at 1.30 and the U.S. F-15 is listed at 1.29, according to World Defense.
Therefore, if several planes are just as fast as the F-22 and able to fly with an equivalent or even better thrust-to-weight ratio … Why is the F-22 considered the best by many? What attributes does the F-22 possess that no rival aircraft has? 
An Edge in the Air
The reason there is no export variant may be because specific technologies are built into the aircraft, giving it an edge over competitors. It may simply be that even creating an export variant of the F-22 would simply give away too much information about the aircraft and allow too many countries to be familiar with how it flies.
This is quite significant because given that it is known as a superior air-to-air fighter, the Pentagon simply did not want too many allied nations to learn how to maneuver, fight, and train on such an elite system. In more recent years, the F-22 has received substantial upgrades to its stealth coating, weapons guidance, sensing, and electronics.
However, there are likely aspects of the initial F-22 models, and specifics on how it flies, which simply were not replicated anywhere else in the world. The Pentagon sought to keep it that way. 
Also, in terms of sheer manufacturing, the F-22 program was cut short of its intended fleet size, so a production apparatus may not have been sufficiently established to support foreign variants.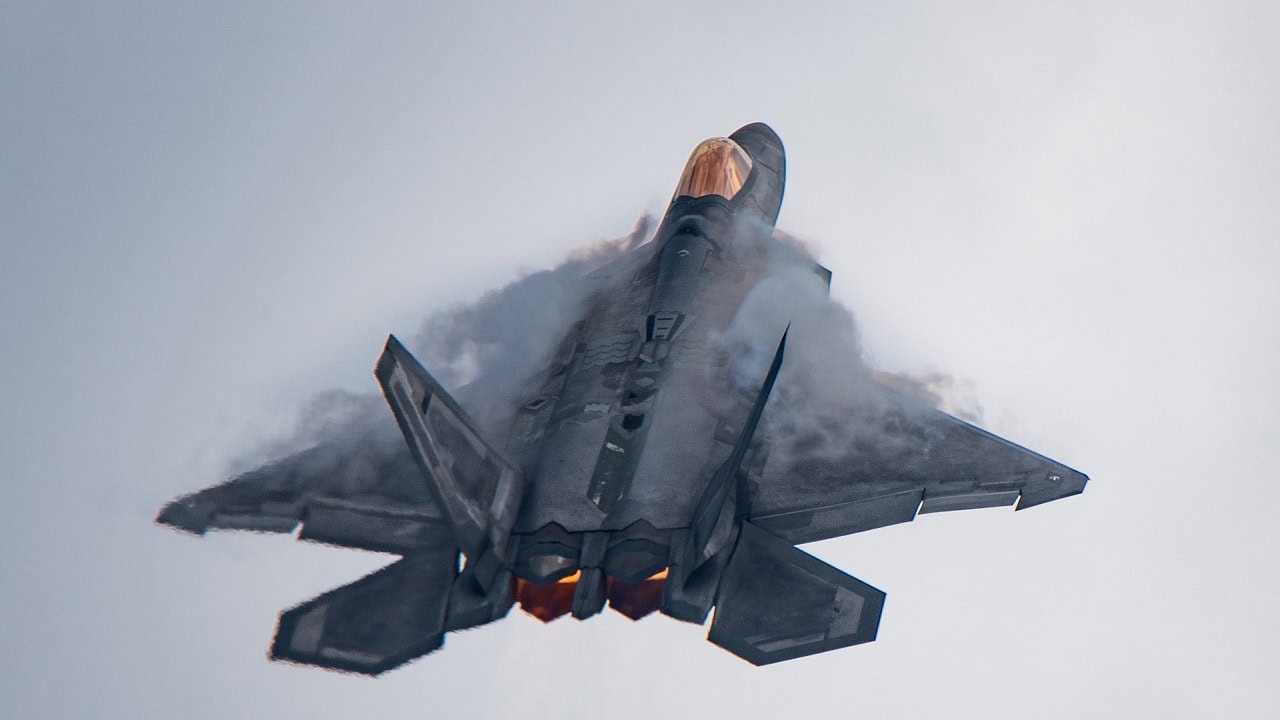 Kris Osborn is the Military Affairs Editor of 19FortyFive and President of Warrior Maven – Center for Military Modernization. Osborn previously served at the Pentagon as a Highly Qualified Expert with the Office of the Assistant Secretary of the Army—Acquisition, Logistics & Technology. Osborn has also worked as an anchor and on-air military specialist at national TV networks. He has appeared as a guest military expert on Fox News, MSNBC, The Military Channel, and The History Channel. He also has a Masters Degree in Comparative Literature from Columbia University.