This 5 Worst Guns list, now on the .22LR, list comes with a twist.
All of the guns I've previously skewered have been in centerfire calibers, and now it's time to give rimfire guns their turn on the hot seat.
Let's take a look at what I consider to be the worst handguns in .22 LR, based on my hands-on experience or that of fellow gun enthusiasts.
Davis Industries D-22 Derringer .22LR
As my buddy Cope Reynolds of Southwest Shooting Authority bluntly states, "The worst guns on the planet are guns like those made by Davis, Bryco, Jennings, et al. They were poorly designed and made of inferior material. New or used, regardless of ammo or maintenance, they were [er, crap]." 
Let's address those ignominious brands in the order that Cope listed 'em. 
Derringers in general are, in the immortal words of the late Mel Tappan in his 1979 book Survival Guns, "miserable little gats." They are barely accurate beyond spitting distance (yes, John Wilkes Booth did use a derringer to assassinate Abe Lincoln), horribly unergonomic, and relegated to a measly two-shot capacity. About the only good thing derringers have going for them is their ease of deep concealment. Combine all of those undesirable features with Davis's poor reputation…yeah, fuhgeddaboutit! 
Jennings J-22 .22LR
As it turns out, Jennings Firearms, which was founded in 1978, filed bankruptcy and was reorganized as Bryco Arms, which in turn filed for bankruptcy in 2003 and was purchased by Paul Jimenez, who re-established the product line under Jimenez Arms in 2004. So then, I shall amalgamate the remaining two brands from Cope's Hall of Shame under a single sub-heading
To quote the title of gun writer Luke C's December 2021 article for "The Rimfire Report" series published on The Firearm Blog, "Is the Jennings J-22 Really that Bad?" Short answer: Yes! Longer answer, to quote from Luke's assessment: "Overall, I would rate its reliability as poor. With that many types of malfunctions regardless of ammunition type, it's honestly not very good at all and a huge red flag for any sort of defensive-oriented pistol."
Which simply goes to prove Reynolds' point. 
Glock 44 
For my dearly beloved regular readers, this is probably the least surprising selection on the list, based on my standalone review of the G44, as well as its inclusion in my "5 Worst Glock Guns On Planet Earth." As I said in the latter article: "I've seen and heard more complaints about reliability issues with G44 than any other product offering from that company, including from some of my own 19FortyFive colleagues. In my own hands-on experience with the gun, I only experienced one malfunction in 49 rounds fired – using the Aguila Prime Super Extra High-Velocity 40-grain copper-plated bullet – and got good accuracy results with it, but since I've been so spoiled with ZERO malfunctions from centrefire calibre Glocks…yeah, I'd be skittish about buying a G44." 
Browning Buck Mark
I'm gonna qualify my remarks on this one. In fairness, the Buck Mark has carried an excellent reputation since its debut in 1985. In fact, before actually firing one, I had indeed included the gun in my article "The 5 Best .22 LR Semiautomatic Pistols On Earth." My bad experience with it was certainly an isolated incident stemming from a much used & abused range rental gun. But my July 2023 range session with the Buck was a miserable experience nonetheless, so I have to vent about it here and now.
Trigger pull was delightfully crisp. Accuracy, when I could actually get the rounds to fire, was excellent. But there's the rub — that whole "when I could actually get the rounds to fire" bit. I bought 100 rounds of CCI Mini Mag 40-grain copper plated round nose ammo for it, with the intent of divvying those rounds evenly into 21-, 50-, 75-, and 150-foot strings of fire.
After 44 rounds (25 at 21 feet, 19 at 75 feet), I got so frustrated that I swapped it for a different rental gun, a Taurus 942. What sort of frustrations, you ask? Let me list them:
—Feed Jams: 12 (6 from firing cycle, 3 from manual slide racks, 3 from tripping the slide stop lever)
—Failures to fire: 6
—Lost rounds: 6 (two lost downrange during jam-clearing, two because they got too bleepin' badly deformed during repeated attempts to cycle the action).
Again, yes, this was a heavily used rental gun, but you know what? So was the Ruger Mk IV I fired last year, and that one performed flawlessly. Anyway, hopefully someday I'll get to fire a Buck Mark in better shape that will restore it to my good graces.
Taurus 942
Like I said, I swapped that Buck Mark for Silver Eagle Group's rental Taurus 942 double-action (DA) revolver so I could burn off the remainder of the ammo I'd purchased. How did this one turn out, you ask?
Decent DA and single-action (SA) trigger pull. Accuracy was good. The grips were a bit on the stubby side, but that's more tolerable with a .22 LR as opposed to say, a .38 Special./.357 Magnum snubby. Besides, at least it was user-friendly rubber and not the wood grips that I utterly despise on wheel guns. 
That said, I had 7 misfires in DA mode and 3 misfires in SA mode, which equates to a 20% failure rate. Unlike with the Buck Mark, at least all 50 cartridges did eventually ignite. That's one nice thing about wheelguns — simply being able to pull the trigger again for a second firing pin strike on the primer and not having to worry about rounds deforming from multiple attempts to cycle the action.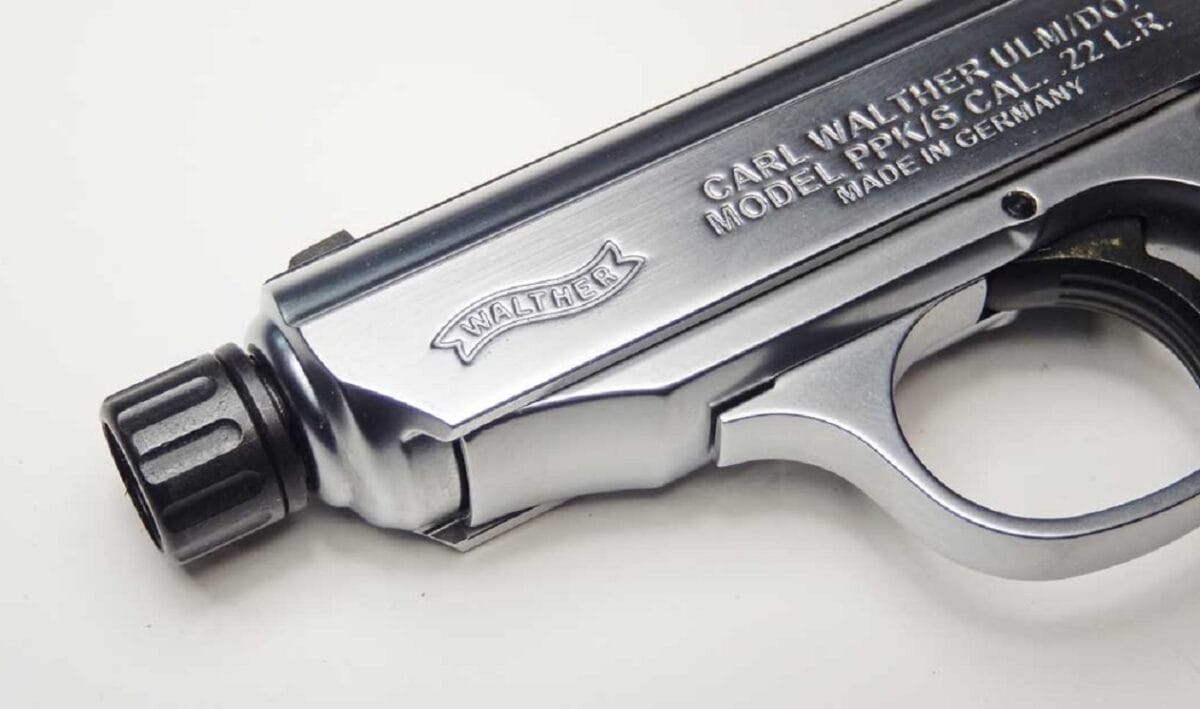 Christian D. Orr is a Senior Defense Editor for 19FortyFive. He has 34 years of shooting experience, starting at the tender age of 14. His marksmanship accomplishments include: the Air Force Small Arms Ribbon w/one device (for M16A2 rifle and M9 pistol); Pistol Expert Ratings from U.S. Customs & Border Protection (CBP), Immigration & Customs Enforcement (ICE), and the Federal Law Enforcement Training Center (FLETC) Criminal Investigator Training Program (CITP); multiple medals and trophies via the Glock Sport Shooting Foundation (GSSF) and the Nevada Police & Fires Games (NPAF).
From the Vault
Karine Jean-Pierre Is In Serious Trouble