The Italian Armed Forces (Forze armate italiane) have taken the "love the one you're with" philosophy to heart with their choice of small arms supplier. Not only have they stuck with the Beretta 92FS/M9 pistol as their standard-issue sidearm six years after their American NATO allies dropped it – after 33 years of faithful service – for the SIG P320/M17, they've also stuck with Beretta as the manufacturer of their standard-issue rifle, even though they're switching specific models. 
Granted, some of this may be attributed to blind homerism, seeing how Fabbrica d'Armi Pietro Beretta is indeed headquartered in Gardone Val Trompia, Italy.
But I imagine it also has something to do with a high degree of trust and confidence the world's oldest industrial dynasty instills, dating back to 1526. Take a look at the Beretta ARX100/160 5.56x45mm rifle.
Beretta AR100/160 History and Specifications
The AR100/260 traces its roots back to the Soldato Futuro (Future Soldier) program of 2008; as noted by renowned firearms expert Ian Hogg, the program "sought to modernize the elements of the Armed Forces following the wake of innovations and battlefield experiences in the 2000s. One of the program's parameters examined a potential replacement/upgrade for the AR70/223 … [T]he product in development would eventually evolve into the Beretta ARX-160, which would be chosen as AR70/90's successor as the standard assault rifle of the Italian Armed Forces."
To provide some historical context, the AR70/223 was adopted by the Italian Armed Forces in 1990. 
Beretta Defense Technologies declares that "The Beretta ARX160 assault rifle has improved efficiency in the field by innovative engineering geared specifically toward the soldier. The ARX160 modular platform features fully ambidextrous controls and a pin-free design. The coking handle, the magazine release button, the fire selector button, the hold open lever, the folding sock button and the barrel release latch are all designed to be comfortably operated by right- and left-hand users. The ejection side can be reversed from right to left, depending on the user's preferences."
To make matters a tad more confusing, Beretta USA markets its semiauto-only 5.56mm version under the moniker of ARX100 while applying the ARX160 label to "a .22 LR tactical training rifle that does not cut corners" and "won't let down even the most demanding shooter." 
Regarding the former rifle, Beretta USA proudly proclaims that "The ARX100 was engineered with one purpose in mind: to be today's best tactical semiauto rifle … The ARX100 features a constant contact/short-stroke gas piston system that makes it feed and fire under the most unforgiving conditions. The lightweight technopolymer receiver allows for reliable operation with virtually no lubricants. To make maintenance easy and trouble-free, this rifle has no pins and can be completely disassembled in a matter of seconds with no tools at all." 
"Virtually no lubricants," eh? Sounds borderline Glock-ish to me!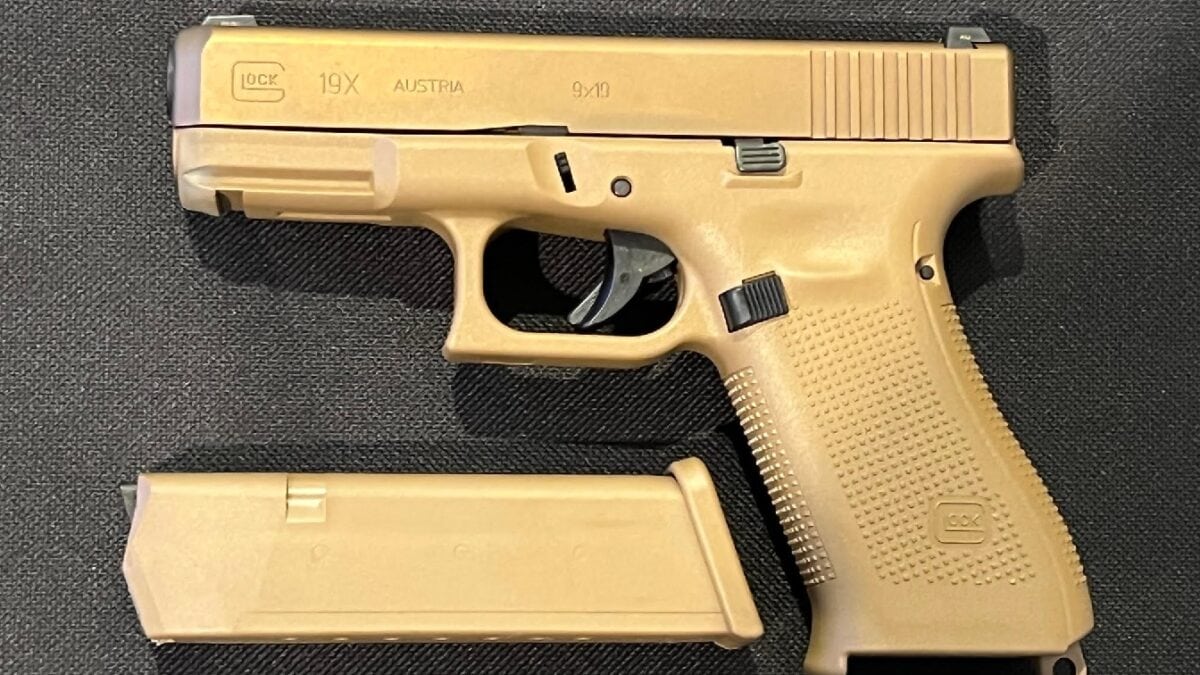 Specs include a barrel length of 14 inches, overall length of 22.5 – 30.94 inches, height of 10.04 inches, width of 3.15 inches, and a weight of 119.93 ounces with an empty magazine in place. Standard magazine capacity is 30 rounds, with a rate of fire of 700 rounds per minute and an effective firing range of 600 meters. 
ARX160 Combat Performance and ARX100 Range Performance
By all accounts, the AR160 has performed up to snuff. In addition to Italy, the military and police forces of at least nine independent, sovereign nations have adopted the rifle; some examples include the Romanian Armed Forces, Kazakhstan Special Forces, and the Algerian Special Forces. In addition, the Peshmerga of autonomous Iraqi Kurdistan were seen using the weapon in combat in 2017; if there's any fighting force that embodies the saying "**** around and find out," it's the Peshmerga! 
As for the U.S.-market ARX100, it won the 2014 Golden Bullseye Award for Rifle of the Year from NRA's Shooting Illustrated magazine. Unfortunately, it's described by NRA American Rifleman staffer Andy Massimilian as "A Great Idea That Never Caught On." However, Andy caveats that subtitle to his article by acknowledging that the gun is still advertised on the Beretta USA website. As for the weapon's accuracy, Mr, Massimilian reports that he "was pleasantly surprised by SIG Sauer's 55-grn. FMJ load that gave a best/average five-shot group of .90" to 1.67" fired from a Caldwell Precision Turret rest at 100 yds. using a Leopold Mark IV 8.5-25×50 mm scope. The other two loads were far behind, however (see table). One thing that was apparent was a tendency, mostly with the other loads, to give an occasional wild group widening shot that I could not attribute to shooter error. Even discounting those wild cards, SIG Sauer's 55-grn. load unquestionably performed the best."
Christian D. Orr has 34 years of shooting experience, starting at the tender age of 14. His marksmanship accomplishments include: the Air Force Small Arms Ribbon w/one device (for M16A2 rifle and M9 pistol); Pistol Expert Ratings from U.S. Customs & Border Protection (CBP), Immigration & Customs Enforcement (ICE), and the Federal Law Enforcement Training Center (FLETC) Criminal Investigator Training Program (CITP); multiple medals and trophies via the Glock Sport Shooting Foundation (GSSF) and the Nevada Police & Fires Games (NPAF). Chris has been an NRA Certified Basic Pistol Instructor since 2011.