Political observers are soberly accepting that the GOP will nominate Donald Trump as their presidential candidate for the third consecutive time.
For a minute there, it looked like Trump was out.
He was under investigation.
He was embroiled in scandal.
His picks for the 2022 midterm were almost universally trounced.
Ron DeSantis, who dominated the Florida gubernatorial election, surged ahead of Trump in the polls.
In short, Trump looked like toast. I certainly thought a post-Trump era was a near-term possibility.   
Donald Trump Won't Go Away
Wrong. 
Trump, apparently, is the political incarnation of a cockroach. He will not die. He is Rasputin. And many of the pundits who predicted his demise are now accepting that they called it wrong. And asking how this happened.
"Donald Trump is the front-runner, by far, for the Republican nomination for president in 2024," Gary Abernathy writes in The Washington Post back in the Summer. "How can that possibly be?"
Trump not going anywhere
Abernathy explains his thinking – and his befuddlement.
"When [Trump] refused to accept the outcome of the 2020 election, incited an attack on the Capitol and skipped Joe Biden's inauguration, I moved on. And I confidently predicted that most Republicans would eventually do the same. More than two years later, as the 2024 campaign gears up in earnest, it's clear that such assumptions were naïve. Even after a federal indictment regarding his hoarding of classified material, polls show Trump's dominance in the GOP field is unabated."
Abernathy, to his credit, doesn't dismiss the appeal of Trump on a wide swath of the electorate as absurd or unreasonable. He doesn't cite racism or fascism or xenophobia or low-IQs as has become so commonplace.
"Clearly, I underestimate the depth of the emotional bond between Trump and his voters. What I continue to hear in personal conversations are passionate testimonials that the former president is the only candidate to be trusted, the exclusive remedy to our corrupt system, the one meaningful defend of God, flag and country. Debate is futile," Abernathy wrote.
Indeed. Trump is, and has been, a populist candidate. He speaks to, and professes to speak for, the marginalized majority. I don't buy it personally. I think Trump is a carnival barking huckster. But whether I buy it or not isn't what matters. Millions of people have bought it, convinced that Trump speaks for their best interest. And I have to say, those who have accepted Trump – they're half-way there.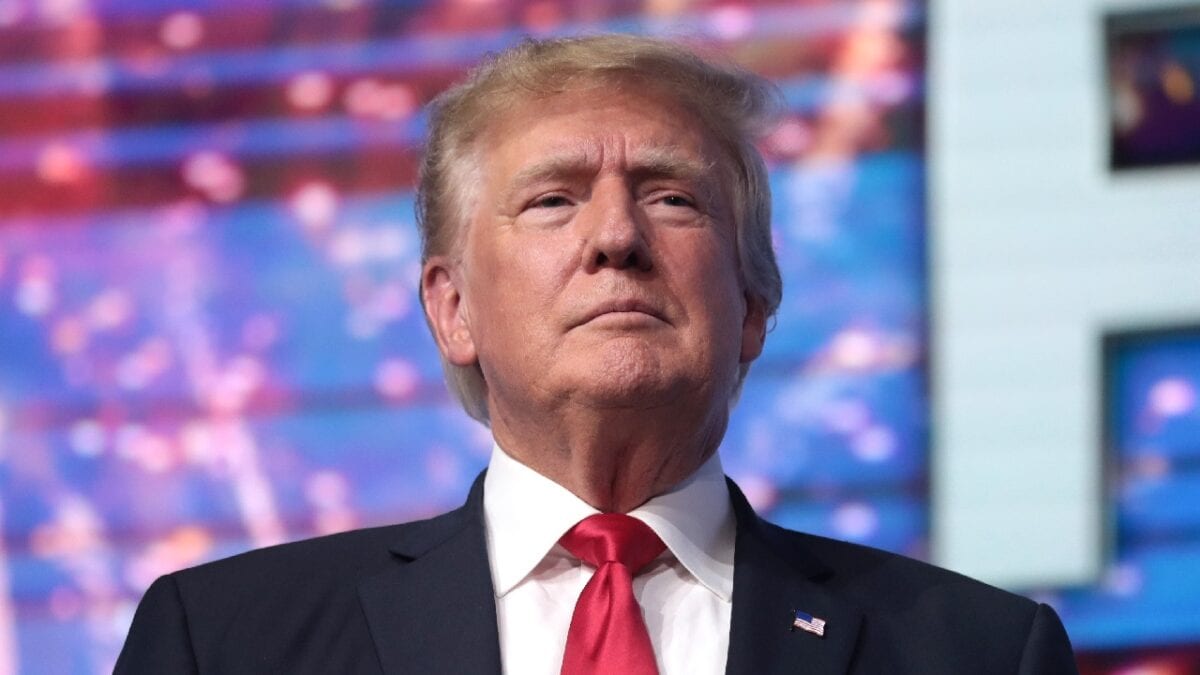 They have correctly assessed that "The Establishment" is not beholden to the common American. Mainstream politicians are not primarily concerned with the wellbeing of the average voter.
So, Trump voters are correct in that a vote for Clinton or Bush or Biden would be a vote to sustain the status quo in which the middle class has been gradually deprived of financial power, cultural power, and basic respect. And while all that may true, the shortcoming of Trump voters is that they believe Trump will deliver them from marginalization, that he may restore to them financial power, cultural power, and basic respect.
He won't. He's a self-interested blowhard who may have less in common with the everyday American than Mitt Romney or Jeb Bush. Trump is not the populist answer to a rigged status quo. Trump is a false prophet and a corrupt idiot.
But he's convinced the GOP base otherwise, and he's here to stay.
Harrison Kass is the Senior Editor and opinion writer at 19FortyFive. An attorney, pilot, guitarist, and minor pro hockey player, Harrison joined the US Air Force as a Pilot Trainee but was medically discharged. Harrison holds a BA from Lake Forest College, a JD from the University of Oregon, and an MA from New York University. Harrison listens to Dokken.