Donald Trump's former chief of staff says under oath that Trump wanted IRS probes of foes: The second White House chief of staff in the Donald Trump area has testified that the former president demanded IRS investigations into his political foes.
Donald Trump May Have Destroyed Himself 
It was reported last November by the New York Times that John Kelly when he was White House Chief of Staff, had been told by then-President Donald Trump that he wanted the IRS to investigate opponents of the president. 
Trump, Kelly told the Times, had said that "we ought to investigate" and "get the I.R.S. on" such people as former FBI director James Comey and Acting FBI director Andrew McCabe. Both men had indeed received "intrusive" audits, although Trump has said that he did not know such audits were happening. 
He also said at the time that Trump had discussed using the IRS against the likes of Hillary Clinton, Jeff Bezos, and former CIA director John Brennan. 
Now, as reported a few months back, Kelly has said the same thing under oath. 
According to the Times, Kelly filed a sworn statement, based on his own notes from 2018, as part of a civil case filed by Peter Strzok, a former FBI official who is suing the FBI over his dismissal, along with former FBI lawyer Lisa Page.  Strzok had an affair with Page, which lead to dozens of tweets from Trump about "the lovely Lisa Page," and even a stage play that was assembled entirely from their texts with each other. They are also suing the Justice Department, claiming their privacy was violated when their texts were released. 
"President Trump questioned whether investigations by the Internal Revenue Service or other federal agencies should be undertaken into Mr. Strzok and/or Ms. Page," Kelly said in the statement. "I do not know of President Trump ordering such an investigation. It appeared, however, that he wanted to see Mr. Strzok and Ms. Page investigated."
Kelly also said in his statement that Trump also wanted to pull the security clearances of Strzok and Page, although Kelly did not pursue the idea. 
"I did not make a note of every instance in which then President Trump made a comment about Mr. Strzok and Ms. Page," Kelly said in his sworn statement. "President Trump generally disapproved of note-taking in meetings. He expressed concern that the notes might later be used against him."
The Donald Trump Disaster 
Like many people who worked with Trump in his White House, Kelly later broke with the former president. Last month, he told the Washington Post that he thinks Trump is "scared ********," following his indictment. On another occasion, Kelly described his former boss as "the most flawed person" he had ever known. 
Back in 2020, The Atlantic reported that Trump had, in a discussion with Kelly, questioned the sacrifice of soldiers who lose their lives in war. Kelly's son Robert had died while serving in Afghanistan in 2010. 
"I don't get it. What was in it for them?," Trump reportedly said as the two men visited Robert's grave. 
It is illegal for presidents to "directly or indirectly" order the IRS to go after a certain individual, although many of them have been accused, with varying degrees of veracity, of doing so. There was something during the Obama Administration called the "IRS scandal," in which the administration supposedly targeted conservative groups, but no specific wrongdoing in that matter was ever established.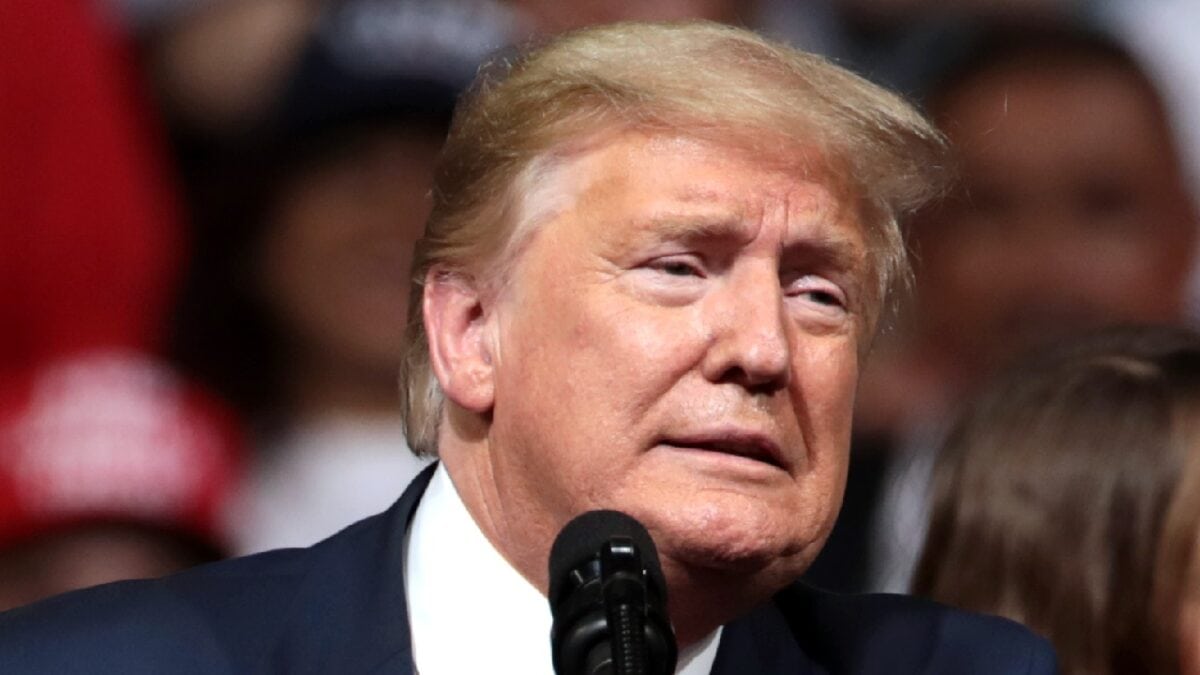 According to an NBC News blog post, this is a pretty big deal, even if it has since been overshadowed by other Trump-related scandals. 
"Not to put too fine a point on this, but it's not every day when a former White House chief of staff implicates a former president — under penalty of perjury — in an impeachable offense," the post said. "For what it's worth, a Trump spokesperson responded to the allegations by saying the retired general is a 'psycho,' the same label the former president has applied to special counsel Jack Smith."
Expertise and Experience
Stephen Silver is a Senior Editor for 19FortyFive. He is an award-winning journalist, essayist and film critic, who is also a contributor to the Philadelphia Inquirer, the Jewish Telegraphic Agency, Broad Street Review and Splice Today. The co-founder of the Philadelphia Film Critics Circle, Stephen lives in suburban Philadelphia with his wife and two sons. Follow him on Twitter at @StephenSilver.