The American-made F-35 Joint Strike Fighter is widely considered the most capable jet on the planet, and Israel's specialized variant might be the best F-35 of them all.
Earlier this month, Israel's defense minister officially approved the Israel Defense Force's (IDF's) recommendation to purchase additional F-35s. In a deal estimated to cost $3 billion from U.S. aid funds, Israel could procure 25 more airframes, which would bring its F-35 squadron up to 75 in the upcoming years.
This move comes amid rising tensions between Israel and its top adversary, Iran. With a larger arsenal of F-35I "Adir" fighters, Israel's air force will be better prepared to take action if necessary against Iran and its budding nuclear program. 
How Did Israel Acquire the F-35?
Israel's history with its F-35I variant began in 2010, when the Jewish state became the first nation outside of the fighter's nine-nation co-development group to purchase the airframe. Previously, the jet's maker, Lockheed Martin, had refused to incorporate even the slightest client-requested alterations to F-35 export batches. The Adir became the first specialized batch. 
Since Israel is surrounded by hostile neighbors, the country's security and defense needs are pretty unique. Israel wanted to incorporate homegrown features and special modifications to better suit those requirements. In addition to a domestically produced electronic warfare system, the Adir features homegrown sensors, helmet-mounted displays, and other data gathering and processing capabilities. 
What Makes the F-35I Adir Variant so Special?
Israel's top-of-the-line electronics suite enables pilots to detect threatening frequencies and effectively jam or disable enemy communications.
According to Bulgarian Military, Israeli developers are working to enhance this system to introduce 360-degree detection, greater ranges, more sophisticated countermeasures, and better signal fidelity.
Included in the F-35I's domestic hardware is a plug-and-play function for add-on systems like air-to-air missiles and external electronic warfare pods. Since the Adir can be externally modified by Israel's air force, the IDF also has access to the fighters' advanced digital architecture.
Initially, the Adir did have one significant drawback. The ability to fly at long range is a top priority for the IDF, since Iran is located nearly 1,500 miles away. Now that Tehran is ramping up development of its nuclear program, future Israeli airstrikes and barrages targeting that country's nuclear facilities are becoming more likely.
Earlier this year, the IDF announced that its F-35s no longer need aerial refueling to reach longer distances. As outlined by The Drive, "How the stealth jets have had their range increased is unclear, but it likely involves additional external fuel carried in drop tanks.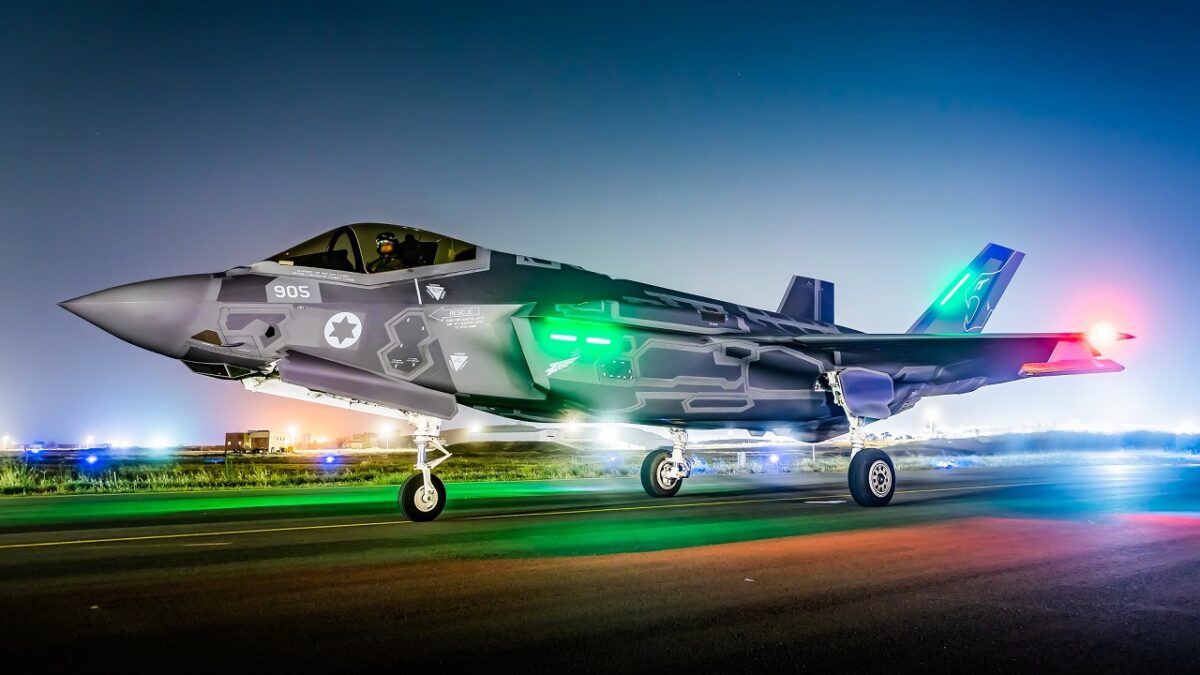 While these would significantly increase radar signature, it's possible they could be jettisoned together with their pylons before entering Iranian airspace, were they to be used for such a mission. Alternatively, the IAF could have mustered some type of flush-mounted fuel tank, although this option would result in more significant impacts to the airframe." 
If the shadow war between Iran and Israel accelerates into a kinetic conflict, the Israeli Air Force's fleet of Adir fighters will unquestionably lead the country's aerial strategy. With the F-35I Adir able to reach Iranian territory, that role will only grow.
Maya Carlin, a Senior Editor for 19FortyFive, is an analyst with the Center for Security Policy and a former Anna Sobol Levy Fellow at IDC Herzliya in Israel. She has by-lines in many publications, including The National Interest, Jerusalem Post, and Times of Israel. You can follow her on Twitter: @MayaCarlin.