The right has been ranting about Joe Biden's cognitive shortcomings for years, suggesting that the octogenarian president lacks the mental ability to function as commander in chief.
Naturally, right-wing criticism of Biden deserves to be taken with a grain of salt.
But what about when the criticism starts creeping into media outlets more commonly associated with the left? Like the opinion piece in The Hill, by Becket Adams, titled 'We need a serious conversation about Joe Biden's brain' that made a lot of people chat back in July? 
Well, then maybe we do need a serious conversation about Joe Biden's brain.
Joe Biden: Cause for concern?
Adams is concerned that Biden's latest string of gaffes suggests that the president is sundowning.
"Speaking to reporters…President Biden falsely claimed that Russia is at war with Iraq," Adams wrote back in the summer. Obviously, Russia is at war with Ukraine, not Iraq. "On Tuesday, during an unrelated fundraising event in Chevy Chase, Md., Biden made the exact same slip-up, mistaking Ukraine for Iraq."
"If anybody told you…that we'd be able to bring all of Europe together in the onslaught on Iraq and get NATO to be completely united," Biden said, "I think they would have told you it's not likely."
"Although many journalists did a fine job this week highlighting the president's apparent confusion regarding Russia's invasion of Ukraine, one can't help but feel as if the news industry as a whole is avoiding the obvious follow-up question. Namely, "Is Biden OK?"" Adams wrote back in July.
What Should We Think? 
Mr. Adams and I are aligned on this issue.
The collective media, not just the right-wing zealots, should be examining whether Biden is fit to serve. And not just because Biden confused Iraq with Ukraine. President Bush 43 did the same thing recently, condemning Russia's illegal invasion of Iraq, in what many people thought of as a Freudian slip. No, Biden has a long string of gaffes. And Biden is 80. And Biden is visibly frail and visibly confused. And people should be asking more difficult questions about Biden's health.
Here's a few of Biden's latest eyebrow-raising statements.
"We have plans to build a railroad from the Pacific all the way across the Indian Ocean," Biden said back in the summer. Of course, there are no plans to build a railroad across the Indian Ocean.
"I've committed to – by 2020, we will have conserved 20 percent of all the lands and waters the United States has jurisdiction over and simultaneously reduce emissions to blunt climate impact," Biden said last month, which was in the year 2023.
"Putin may circle Kyiv with tanks, but he will never gain the hearts and souls of the Iranian people," Biden said. Well, that statement is technically true, although Biden again seems to have confused Ukraine with a different country, in this case, Iran.
The media needs to refocus on presidential fitness
As Mr. Adams points out, the press has a long-standing tradition of questioning the fitness of our politicians.
From Trump being insane, to McCain being too old, to Bush 43 being too stupid, to Reagan being too old – the press has always been there, ready and willing to criticize and ask difficult questions. But with Biden, "we in the media have responded to Biden's bizarre presidency with little more than a bored shrug."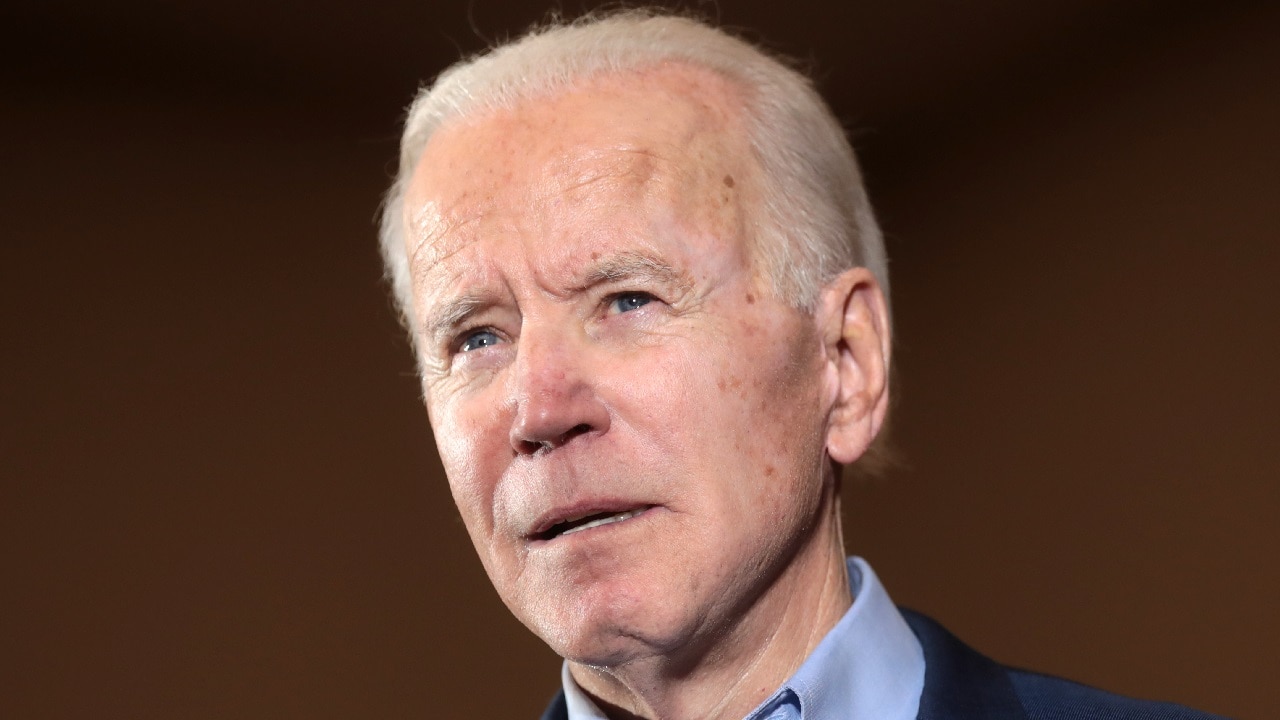 In doing so, the media fails to perform a basic and vital function. "The public deserves to know whether Biden is capable of performing the bare minimums required of his office. If anything falls under the heading of "public interest," this is surely it."
Agreed.
Harrison Kass is the Senior Editor at 19FortyFive. An attorney, pilot, guitarist, and minor pro hockey player, Harrison joined the US Air Force as a Pilot Trainee but was medically discharged. Harrison holds a BA from Lake Forest College, a JD from the University of Oregon, and an MA from New York University. Harrison listens to Dokken.
From the Vault
AOC Just Proved How Stupid She Is