Joe Biden Undermining Relations With Britain – America's relationship with the British crown spans hundreds of years, but it's never had a president like Joe Biden who has been as openly anti-British. Biden's decision to snub King Charles III's coronation was taken as an insult by the British media. Back in the summer, his trip to London in advance of the NATO Summit in Vilnius brought home the personal contradictions in America's leader.
Biden's diplomatic comment that he "couldn't be meeting with a closer friend and a greater ally" during his trip to London doesn't hide a history of recent and more historic antipathy against the British on his part.  
Joe Biden seemed to have a grimace on his face as he reviewed the king's Coldstream Guards at Windsor Castle on back in July. It was like he didn't want to be there reviewing the king's troops.
As a senator, Biden often seemed sympathetic to the Irish Republican Army (IRA) cause. He fought against an extradition treaty that would have sent IRA members who fled to the U.S. back to Northern Ireland to face trial.  
"For Biden, Britain-hatred seems to have been both personal and politically convenient. Raised in blue-collar, heavily Irish Scranton Pennsylvania among his mother's family, the Finnegans, and schooled by nuns at Catholic school, Biden was steeped in the exaggerated but dated folklore of Irish grudge. It then suited his local political rise to push the Irish persona, playing off the popular and political esteem for the Kennedys, even as that family left any anti-British grievances behind," Lee Cohen wrote in "The Spectator" in April.
Biden's history of what seems like support for the Irish Republican cause made his meeting with Sinn Fein's Gerry Adams hit a sour note, so did Biden's slip up that his cousin had beaten the "Blacks and Tans" in a 2016 rugby match instead of the New Zealand All Blacks.  
Joe Biden Ruffles Feathers Over NATO Nomination
The president's veto of Britain's nominee for NATO secretary general, Ben Wallace, ruffled feathers in London. Also, months back, the British have also objected to Biden's plans to send cluster bombs to Ukraine. British Prime Minister Rishi Sunak protested Biden's decision.
"The U.K. is signatory to a convention which prohibits the production or use of cluster munitions and discourages their use," British Prime Minister Rishi Sunak said in a video published by Sky News in the summer. "We will continue to do our part to support Ukraine against Russia's illegal and unprovoked invasion, but we've done that by providing heavy battle tanks and most recently long-range weapons, and hopefully all countries can continue to support Ukraine."
Former British cabinet minister David Jones expressed concern about the impact on U.S.-U.K. relations, at the time.
"It would appear that Biden has decided to side with a reluctant Germany rather than with America's closest ally, Britain. This is deeply regrettable because it gives the impression that Mr. Biden has a bias against the U.K., which I'm sure isn't the case," Jones said.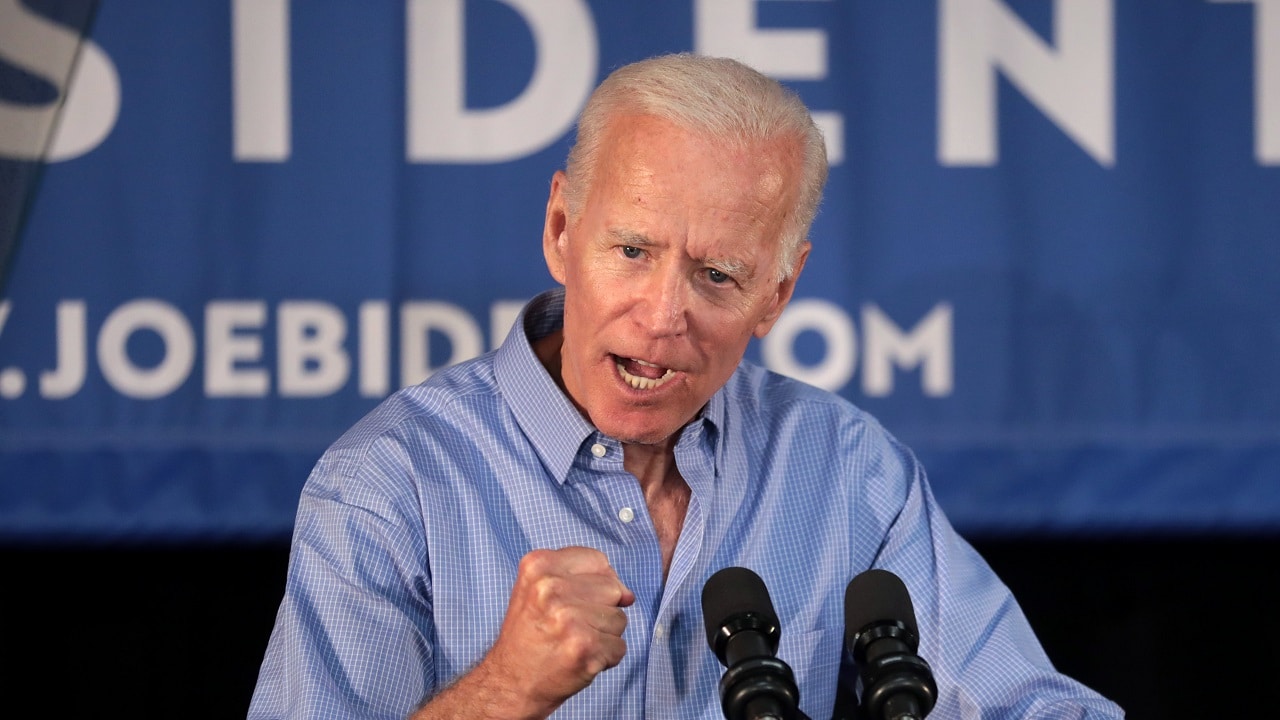 Joe Biden Shows Antagonism Over Brexit
Biden's effort to be the opposite of Donald Trump has rankled feathers due to his opposition to Brexit, which saw the U.K. withdraw from the European Union. Trump talked about a favorable trade deal with the U.K., but that has evaporated under Biden.
So has the U.S. role as a mediator between the British and the Irish.
"We must not allow the Good Friday Agreement, which brought peace to Northern Ireland, to be harmed by Brexit. Any trade agreement between the US and the U.K. must depend on honoring the Agreement and avoiding reintroducing a strict border. Period," Biden said in a tweet prior to becoming president.
Biden's antipathy toward the British back in the summer is a temporary blip on the overall U.S.-U.K. relationship, but it is troubling nonetheless considering that British have been the one ally to stick with the U.S. through thick and thin.
John Rossomando is a defense and counterterrorism analyst and served as Senior Analyst for Counterterrorism at The Investigative Project on Terrorism for eight years. His work has been featured in numerous publications such as The American Thinker, The National Interest, National Review Online, Daily Wire, Red Alert Politics, CNSNews.com, The Daily Caller, Human Events, Newsmax, The American Spectator, TownHall.com, and Crisis Magazine. He also served as senior managing editor of The Bulletin, a 100,000-circulation daily newspaper in Philadelphia, and received the Pennsylvania Associated Press Managing Editors first-place award for his reporting.