Artillery is the backbone of Russian and Ukrainian forces waging a high-tempo battle for survival.
Both sides are firing thousands of artillery shells daily, and some reports suggest there could be shortages. 
We can, though, be assured of at least one thing: the action will be shared on social media. 
Dead Artillery: Video Shows Destruction of Ukrainian Krab 155mm SPH
A Russian Lancet loitering munition successfully destroyed a Ukrainian Krab 155mm self-propelled howitzer (SPH) in the Donetsk Oblast earlier in April.
The moment the kamikaze drone struck the SPH was recorded and shared as part of a highly-edited 44-second-long video that was posted to social media.
One crew member can be seen attempting to flee for his life as the Lancet is about to strike in the first-person view (FPV), while another crew member – likely the commander – is still in copula on top of the gun turret. At the end of the video, the Krab can be seen burning.
The authenticity of the video – posted to Twitter by Ukraine Weapons Tracker (@UAWeapons) has not been independently verified.
Still, both sides have continued to share such footage, including an FPV of their respective loitering munitions striking their targets.
This particular video was originally posted to the Zaporizhia Front channel on Telegram, which is run by the "People's Militia of the DPR (Donetsk's People's Republic).
King Krab
The loss of the Polish-made AHS Krab (Polish for "crab") would be a blow to the Ukrainian war effort. It is one of the 155mm NATO-compatible self-propelled tracked gun-howitzers now employed in the Donbas region. The platform was designed in Poland by Huta Stalowa Wola (HSW), by combining the South Korean K9 Thunder chassis with a British BAE Systems AS90M Braveheart turret with French Nexter Systems 52-calibre long gun and Polish WB Electronics' Topaz artillery fire control system. The secondary armament of the Krab includes a roof-mounted 12.7 mm machine gun.
The destruction of one of the Krabs came just days after other videos were posted on social media that highlighted how the howitzers have been employed to strike Russian positions. The main armament of the Krab is its 155mm main gun, which has a burst rate of fire of three rounds per ten seconds. The platform has a maximum firing range of approximately 25 miles. It is compatible with NATO-standard ammunition.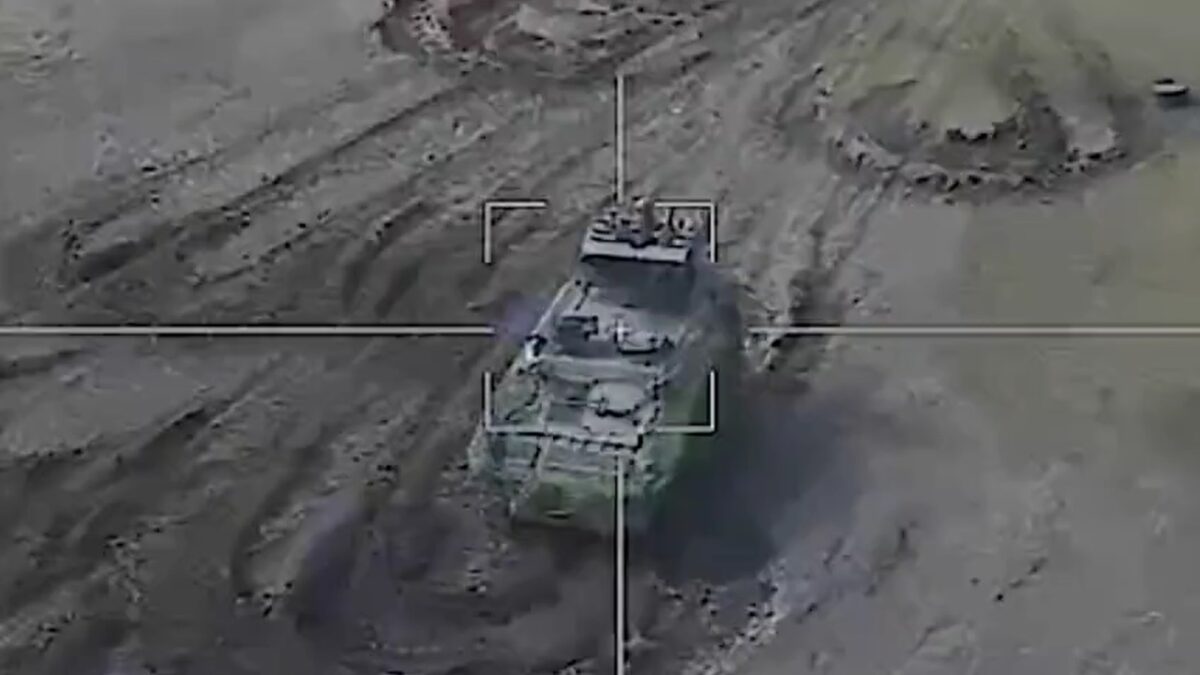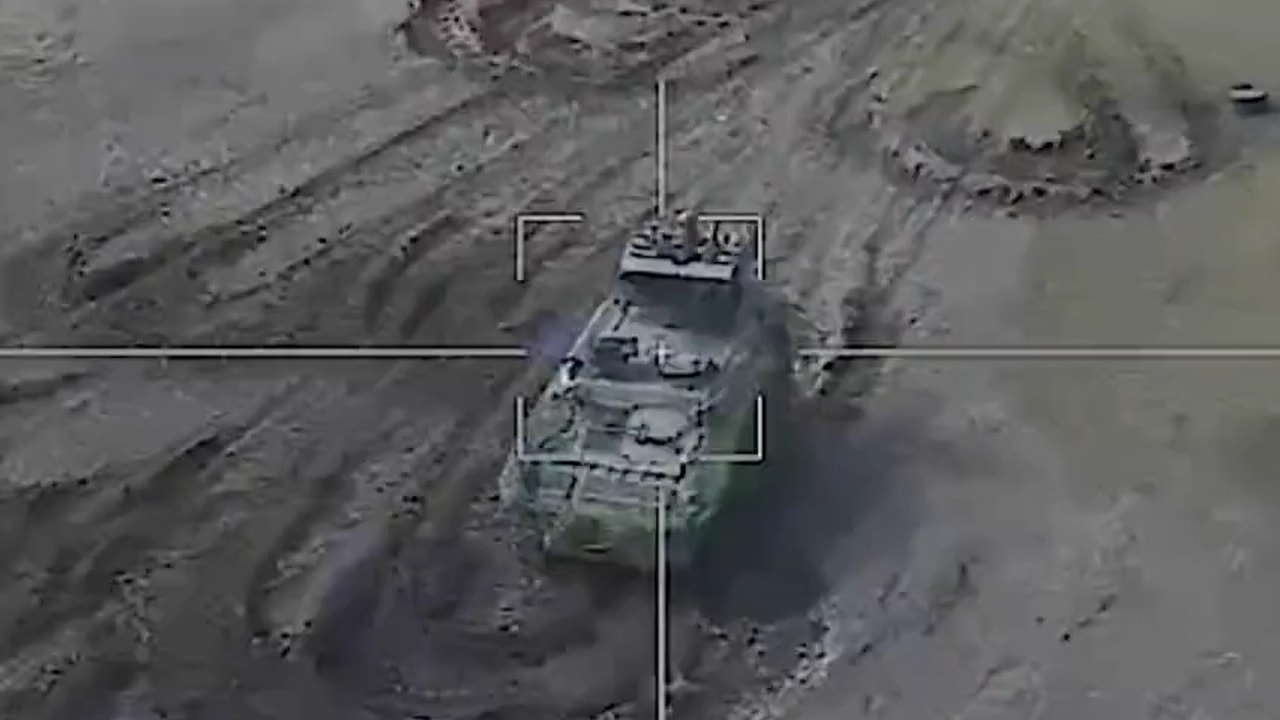 It has been successfully used to target artillery batteries, forward observation posts, mechanized and motorized units, and even aircraft on the ground. The first batch of eight Krabs provided to Ukraine from Poland arrived last summer, while Kyiv has sought to purchase an additional 60. In September 2022, Warsaw announced a new order for 48 Krab howitzers for its armed forces.
Krab Losses? 
Videos that circulated on social media also around the same time that showed another howitzer targeted by Russian drones in the Donbas region. It is unclear why the Krab was stationary on the dirt road in the video shared online, but there is speculation it may have broken down.
#Ukraine: A Ukrainian Krab 155mm self-propelled howitzer was destroyed by a Russian Lancet loitering munition strike in #Donetsk Oblast. pic.twitter.com/4RnpQjUFfs

— ???????? Ukraine Weapons Tracker (@UAWeapons) April 12, 2023
It certainly would have been bad luck for the crew – and it highlights how both sides are continuing to lose armored vehicles to quick-moving drones.
Author Experience and Expertise
A Senior Editor for 19FortyFive, Peter Suciu is a Michigan-based writer. He has contributed to more than four dozen magazines, newspapers, and websites with over 3,200 published pieces over a twenty-year career in journalism. He regularly writes about military hardware, firearms history, cybersecurity, politics, and international affairs. Peter is also a Contributing Writer for Forbes and Clearance Jobs. You can follow him on Twitter: @PeterSuciu.