The war in Ukraine has created a ton of evidence to suggest that modern warfare will forever change thanks to missile platforms that can do a lot of damage from far away.
This is not an Earth-shattering observation, as missiles have been part of war since World War II.
However, thanks to the ability to target the enemy from many miles away and with precision, missiles that are even low cost and not very sophisticated can do much damage. 
Ukraine Unleashed Fire and Brimstone on Russian SPH 
A Russian 2S3 Akatsiya 152mm self-propelled howitzer was seen destroyed on social media – not exactly by fire and brimstone on the Easter holiday weekend, but perhaps by a UK-donated Brimstone missile.
According to Ukraine Weapons Tracker (@UAWeapons), which posted the 30-second clip to Twitter back in April, a Polish WB FlyEye unmanned aerial vehicle (UAV) was used to track the Russian SPH "before it was obliterated."
The incident reportedly occurred in the Donetsk Oblast, at the time the scene of heavy fighting as Russian forces attempted to seize vital urban centers in advance of an expected Ukrainian offensive.
Striking With the Brimstone
Developed by MBDA UK for the Royal Air Force (RAF), the Brimstone is a ground or air-launch ground attack missile.
Originally designed for "fire-and-forget" use against mass formations of enemy armor, it was equipped with a millimeter wave (mmW) active radar homing seeker to hit enemy targets. However, experience in Afghanistan led to additional laser guidance providing for a dual-mode ordnance where a spotter can pick out specific/high-priority targets.
The Brimstone has been described as a "one missile multiple platform" system as it can be used against a variety of targets including fast jets, attack helicopters, remotely piloted air systems, as well as land and maritime vehicles. Development of the missile began in 1996, and mass production began in late 2004.
The original Brimstone was based on the airframe of the U.S. Hellfire missile and was designed to strike a mass assault of enemy armor. The baseline Brimstone could also be launched in two distinct targeting modes: indirect and direct. The indirect targeting fire-and-forget mode is used when targets are beyond the aircraft's line of sight, and the missile is pre-programmed to search a specific area to identify, track, and strike vehicles with a designated "kill box." In direct mode, the pilot can utilize an onboard targeting system to designate the missile's target prior to weapon release.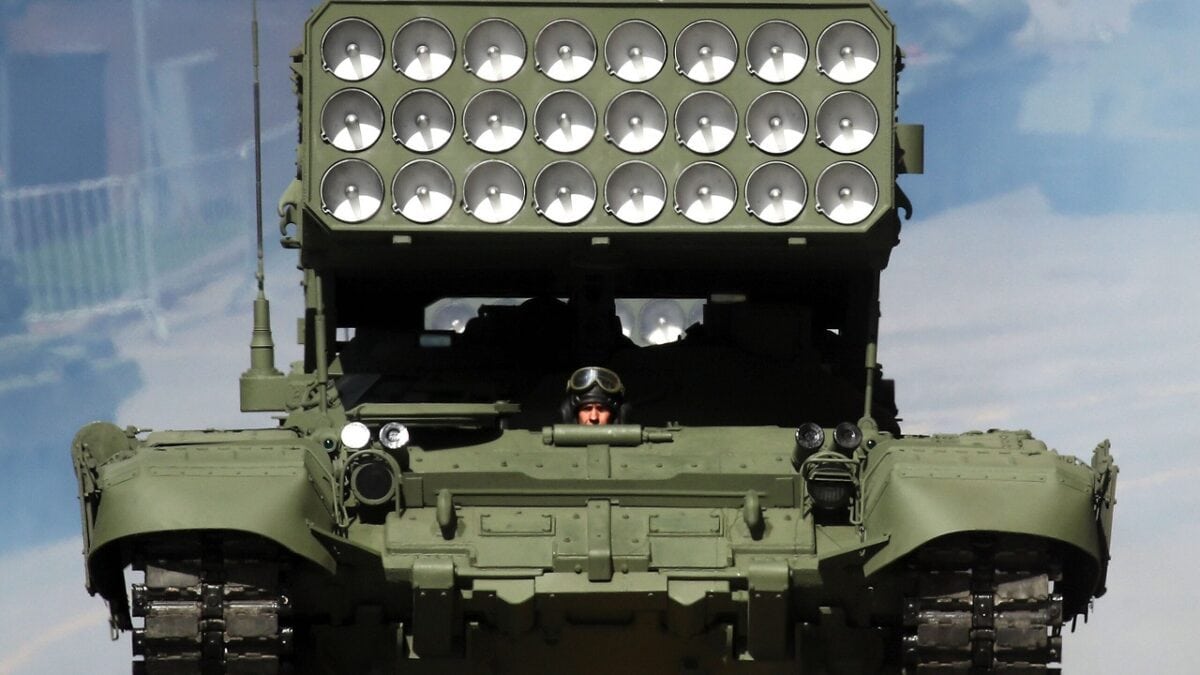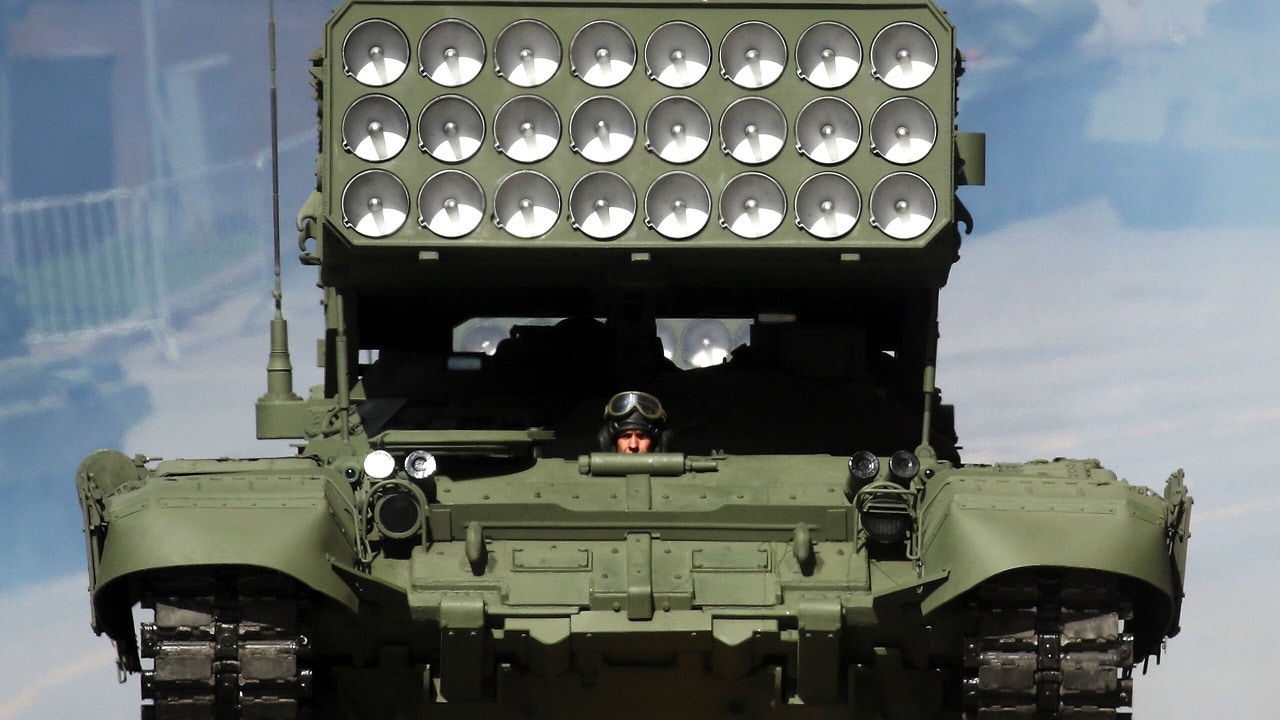 The UK announced in November of last year that it would supply a number of Brimstone 2 – a longer-range version – to Ukraine. As with the original, it can also be guided to target by a human operator rather than homing in on its target.
"The new version's guidance system is understood to be vastly improved since Brimstone 1 to locate challenging targets such as anything obscured by right angles or that can only be seen from an odd angle," according to British defense site Forces.net.
Though the initial Brimstone system was designed to be launched from the air, Ukraine reportedly developed its own truck-mounted Brimstone launcher. In the case of the Russian SPH, the drone that recorded the video posted to social media may have provided the targeting.
Regardless of what fired the Brimstone, it is clear that Russia has one fewer 2S3 Akatsiya 152mm in operation.
#Ukraine: In #Donetsk Oblast, a Russian 2S3 Akatsiya 152mm self-propelled howitzer was destroyed by Ukrainian forces – possibly using a UK-donated Brimstone missile.

A Polish WB FlyEye UAV was used to track the SPH before it was obliterated. pic.twitter.com/SUucJVxzMi

— ???????? Ukraine Weapons Tracker (@UAWeapons) April 8, 2023
Author Experience and Expertise:
A Senior Editor for 19FortyFive, Peter Suciu is a Michigan-based writer. He has contributed to more than four dozen magazines, newspapers, and websites with over 3,200 published pieces over a twenty-year career in journalism. He regularly writes about military hardware, firearms history, cybersecurity, politics, and international affairs. Peter is also a Contributing Writer for Forbes and Clearance Jobs. You can follow him on Twitter: @PeterSuciu.