The war in Ukraine has produced dramatic footage of tanks being sent to the junkyards of Kyiv and Moscow in record fashion.
Most of the videos are of Russian tanks being destroyed, and many times these are the best pieces of armor can send into battle.
What happens now for Putin's tank forces? Judging by the number of western arms heading into Ukraine Russia is in trouble. 
Raw Footage Shows Russian Tank Hit By Missile as Soldier Films Inside
A video shared on social media back in April by the international media outlet Clash Report (@clashreport) offered a first-person perspective of a Russian T-72B3M taking a direct hit.
The clip, which is one minute and 18 seconds in length, was recorded by the Russian crew as the main battle tank (MBT) takes fire from a man-portable anti-tank guided missile.
The T-72B3M, a modernized variant of the Cold War-era tank developed in the Soviet Union, was apparently disabled, and the crew – recording the action from a body camera, proceeded to retreat to a second Russian tank. The action reportedly occurred outside of Bakhmut over the weekend.
In this particular incident, two of the Russian tankers appeared to have made it to safety, but they were the lucky ones. Russia has not only lost significant numbers of tanks, but the men trained to operate them. It was reported by the International Institute for Strategic Studies (IISS) in February that the Kremlin had lost upwards of 40 percent of its prewar fleet of tanks, and those numbers have likely only increased as Russia has pressed its attack on Bakhmut in recent weeks. Moscow has sought to address the losses of MBTs by upgrading older platforms including the T-62 as well as the T-54/55 series.
"They're producing and reactivating nowhere near enough to compensate for those loss rates. Their current armoured fleet at the front is about half the size it was at the start of the war," Henry Boyd, a research fellow at the IISS, told Reuters.
Manpower Issue
However, though the Kremlin may have vast reserves of tanks that could be upgraded and deployed to Ukraine, another issue it may face is the crews to man those tanks.
David Axe, writing for Forbes.com also in the spring of this year, reported that Russia is running out of experienced tank crews, and will have to train recruits. In some cases, learning with the older systems could actually be easier. 
The T-54/55 and T-62 tanks don't use an auto-loader and lack sophisticated fire control as other modern systems. This may allow for quicker training – but those advances were meant to give the tanks an edge on the battlefield. The result is that Russia will have more basic, and simpler-to-use tanks heading into action, but they're unlikely to match the capabilities of the Western-supplied MBTs such as the Challenger 2 and Leopard 2.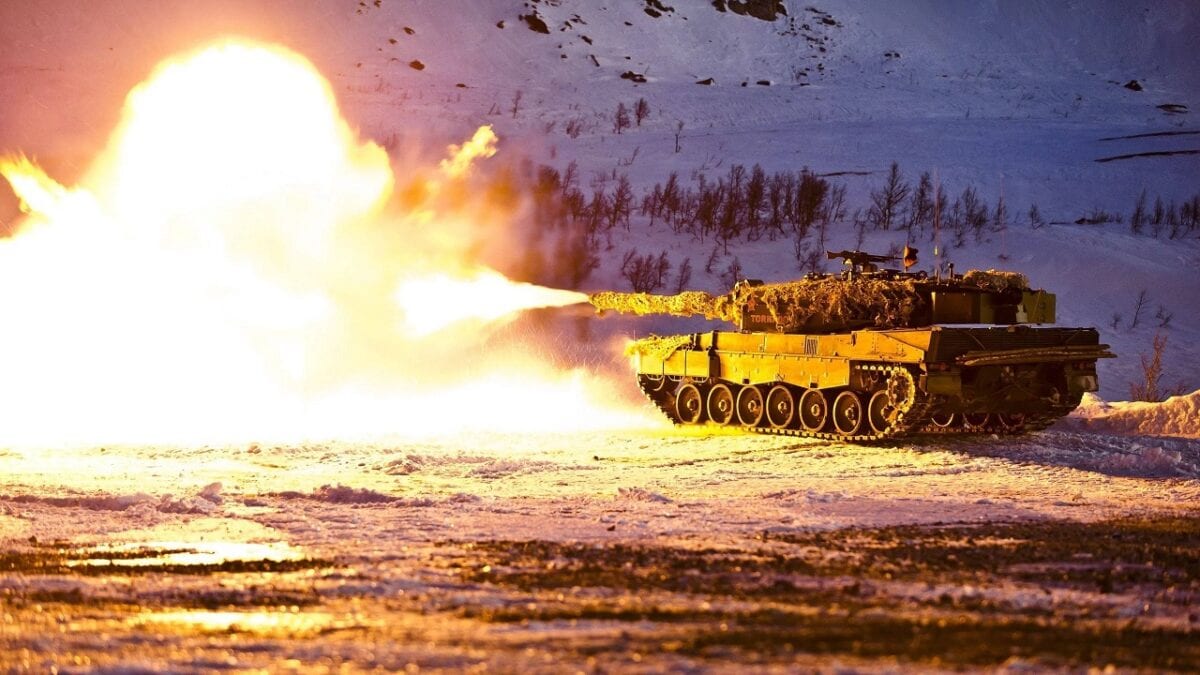 As Axe further noted, "A T-55 or T-62 is easier to use because it's old, crude tech."
In many ways, the war is playing out almost the opposite of what some military analysts might have expected as Russia massed its forces on Ukraine's border in early 2022. Ukraine was preparing to defend its territory with antiquated hardware and improvised weapons, while Russia was seen to have cutting-edge military hardware at its disposal.
FPV footage of Russian T-72B3M tank getting destroyed by Ukrainian forces. Direct hit. pic.twitter.com/GO1bz2KeK1

— Clash Report (@clashreport) April 9, 2023
Fast forward many months and Ukraine is still doing its fair share of improvising – notably using Soviet-era drones to strike targets in Russia – but it is also being equipped with modern Western MBTs, HIMARS, and other advanced systems. Meanwhile, Russia is training its recruits on tanks that could have been operated by their grandfathers!
And even with upgrades, it is unlikely that we will see videos of Russian tank crews running from disabled T-55s or T-62s. Not because those tanks will stand up to the Western MBTs and man-portable anti-tank weapons, but because a direct hit to one of those old tanks will ensure the crew is in no shape to do any running.
Author Experience and Expertise:
A Senior Editor for 19FortyFive, Peter Suciu is a Michigan-based writer. He has contributed to more than four dozen magazines, newspapers, and websites with over 3,200 published pieces over a twenty-year career in journalism. He regularly writes about military hardware, firearms history, cybersecurity, politics, and international affairs. Peter is also a Contributing Writer for Forbes and Clearance Jobs. You can follow him on Twitter: @PeterSuciu.