In just the opening weeks of its invasion of Ukraine, Russia reportedly lost more than $5 billion in military hardware.
By mid-March, the Kremlin had already lost 58 aircraft, 83 helicopters, and 363 tanks – and the numbers have only become more staggering, with upwards of 2,000 tanks destroyed or captured (numbers vary based on source, of course).
Ukraine has increasingly relied on captured weapons to support its own counter-offensive, and many tanks, howitzers, and caches of ammunition are being used against their former owners.
Yet, much of Russia's military hardware could be best described – like the country – as old and failing.
Here are Russia's biggest weapons flops:
T-72 and the Jack-in-the-box Turret
It wasn't a surprise to western observers that Ukrainian troops were using man-portable anti-tank weapons to blow the turrets clean off of Russia's T-72 main battle tanks (MBTs).
The defect in the design, where up to forty rounds of ammunition are stored in the turret compartment and could be set off even by an indirect hit to the hull, had been known for decades after it was first encountered in the 1991 Gulf War. Russia simply did little to address the "jack-in-the-box effect," and its tank crews have paid with their lives.
T-90 – Not Really the Best
Until this war, the Russian T-90 was considered one of the best MBTs on the planet. It hasn't lived up to the hype, however.
Captured tanks have employed foreign technology, including French optronic technology while the reactive armor has proven ineffective against Ukraine's man-portable weapons, including the U.S.-made FGM-148 Javelin.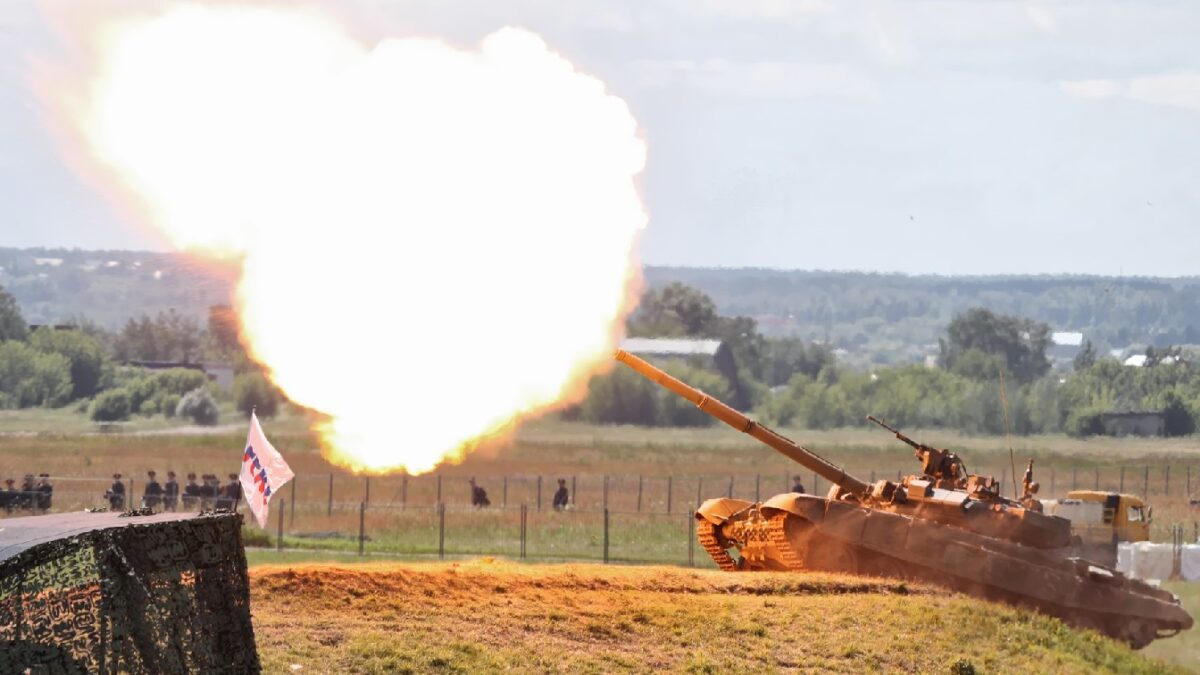 9M727 Not Really So Russian
The 9M727 cruise missile is now an example of a feared weapon that has proven to have problems. In this case, the missile can do much of what its makers claimed – including being able to maneuver at low altitudes to evade radar, while it can strike targets hundreds of miles away.
The failure with the 9M727 isn't its capabilities, but it reportedly contains some 31 foreign components, including parts that were made by U.S. Texas Instruments and Advanced Micro Devices (AMD). It is a Russian design that Moscow simply couldn't make without chips from the U.S.A.
Russian Aircraft – A Complete Failure
It isn't one airplane that has proven to be a problem for Russia in Ukraine. Rather, it is the entirety of the Russian Air Force and all its "advanced" combat aircraft. Russia failed to achieve air superiority, and the Kremlin's airpower has had a surprisingly limited role in the overall conflict.
One factor may be that both nations operate many of the same Soviet-designed fighters and even air defenses, so Moscow has been cautious about what it is willing to risk.
Whereas thousands of tanks have been destroyed, the losses of combat aircraft are actually light – with just around a few dozen on each side as of July. The air war has no clear winner, but Russia's aircraft have proven to be the big loser.
Flagship of the Black Sea Fleet Turned "Submarine"
The most spectacular Russian "flop" of the entire war to date was the guided missile cruiser Moskva, the largest warship to be sunk in combat since the Second World War, and the first Russian flagship lost in combat since the 1905 Russo-Japanese War.
The fact that it was sunk by two land-based N-360 Neptune anti-ship missiles also serves to question the future of naval combat in littoral waters.
The sinking of the Black Sea Fleet flagship has also been a propaganda coup for Ukraine, which commemorated the event on a postal stamp.
A Senior Editor for 19FortyFive, Peter Suciu is a Michigan-based writer. He has contributed to more than four dozen magazines, newspapers, and websites with over 3,000 published pieces over a twenty-year career in journalism. He regularly writes about military hardware, firearms history, cybersecurity, and international affairs. Peter is also a Contributing Writer for Forbes. You can follow him on Twitter: @PeterSuciu.