One sentimental aviation history article deserves another, eh? As I type these words, it is Oct. 9, the day after the would-be birthday of my Dad, former PFC Earle W. Orr, Jr of Marine Air Group 61 (later Dr. Earle W. Orr, Jr of the Purdue University faculty). In honor of Dad's birthday and his WWII USMC service, I just submitted a draft on what I consider to be the best Marine Corps combat aircraft of all-time.
Just as I was putting the finishing touches on that article, I found out that today happens to be the anniversary of a major milestone: the final flight of the SR-71 Blackbird. Seeing how discussing the Blackbird allowed my 19FortyFive writing career to take wing in the first place, the coincidence was way too cool for me to pass up writing about it. 
SR-71 Blackbird: A Brief Reintro
Obviously, the SR-71 needs no introduction to anybody versed in military aviation history. But for the benefit of our readers who are novices on the subject, I will accomodate. 
The SR-71 still holds the record as the world's fastest-ever air-breathing aircraft, 24 years after her retirement. Making her maiden flight on Jan. 22, 1964, and entering service in January 1966, she was one of a long line of amazing warbirds churned out by Lockheed's Skunk Works and their genius aeronautical engineer and designer, Clarence Leonard "Kelly" Johnson. 
Just how fast was she? 
As far as level flight speed record is concerned, we are talking 2,193.167 mph — Mach 2.858 — attained in July 1976, along with an absolute altitude record of 85,068.997 feet. 
Then there was her dive speed record. As recounted by Jim Goodall in his 2018 book Lockheed SR-71 Blackbird: The Illustrated History of America's Legendary Mach 3 Spy Plane, test pilot Jim Eastham managed to push an SR-71 to Mach 3.56, or just under 2,400 mph, for approximately 15 seconds while in a dive.
That Final Flight…and Where Is She Now?
In spite of those still unsurpassed records, the U.S. Air Force and NASA eventually retired the legendary Blackbird. The SR-71's final official flight took place on Oct. 9, 1999. Dario Leone, Founder and Editor of The Aviation Geek Club, describes the final mission in his July 2019 article:
"This flight took place at the Edwards AFB Open House Airshow…30 minutes after the take off the SR-71 had climbed to 80,100ft and was traveling at a speed of Mach 3.2 (which equates to 2,430 mph!)…In order for the crowd to spot her, she dumped a trail of fuel in anticipation for the sonic boom…The Habu then descended over Edwards for three flypasts before landing for the very last time in her history."
"Habu" — a pit viper indigenous to Japan — is the affectionate unofficial nickname bestowed upon the Blackbird by its crews, in the same vein as "Viper" for the F-16 Fighting Falcon, "Bone" for the B-1B Lancer, and "Warthog" for the A-10 Thunderbolt II.
The airframe that took the Blackbird's final flight, AF Serial No. 61-7980 (NASA 844), is now on display inside the main gate at NASA Dryden Flight Research Center at Edwards AFB, Calif.
And Where Was I Then…and Then…And Where Am I Now?
As I mentioned at the beginning, the SR-71 was the subject of my very first 19FortyFive article, published on May 9, 2022, which happily coincided with the 25th anniversary of my graduation from the University of Southern California. As fate would have it, I was at USAF Basic Military Training on Oct. 9, 1999, 13 days away from graduation and admittedly too distracted with training to celebrate either the last flight of the Blackbird or my Dad's 76th birthday the day prior.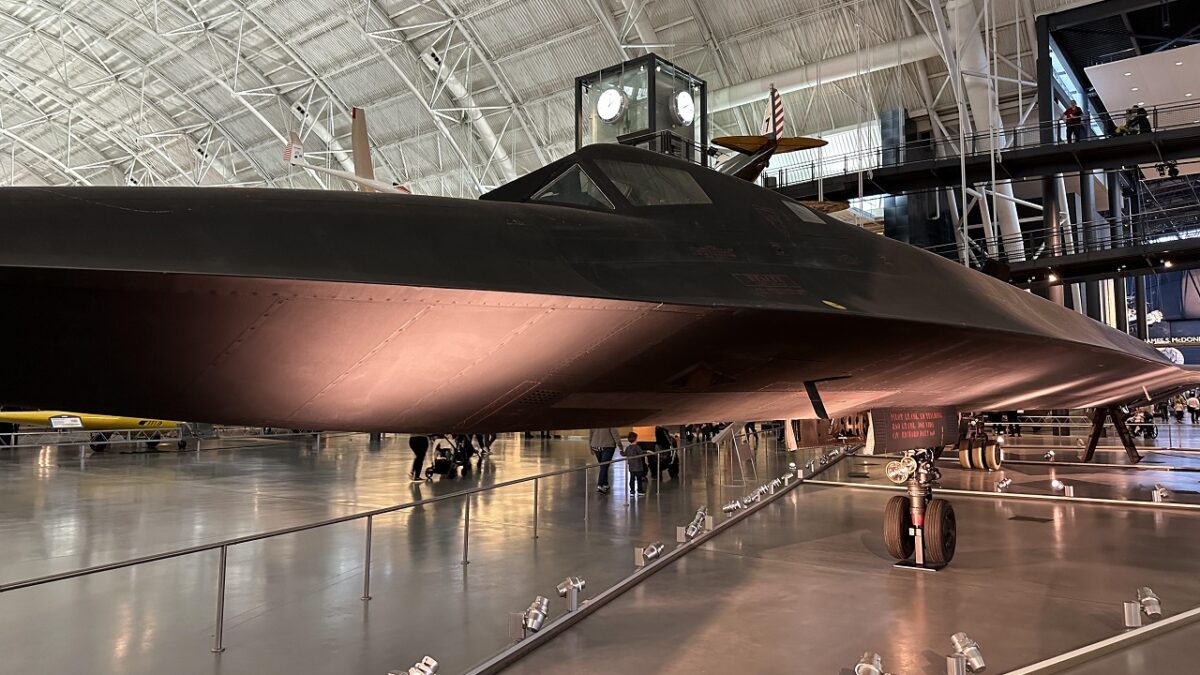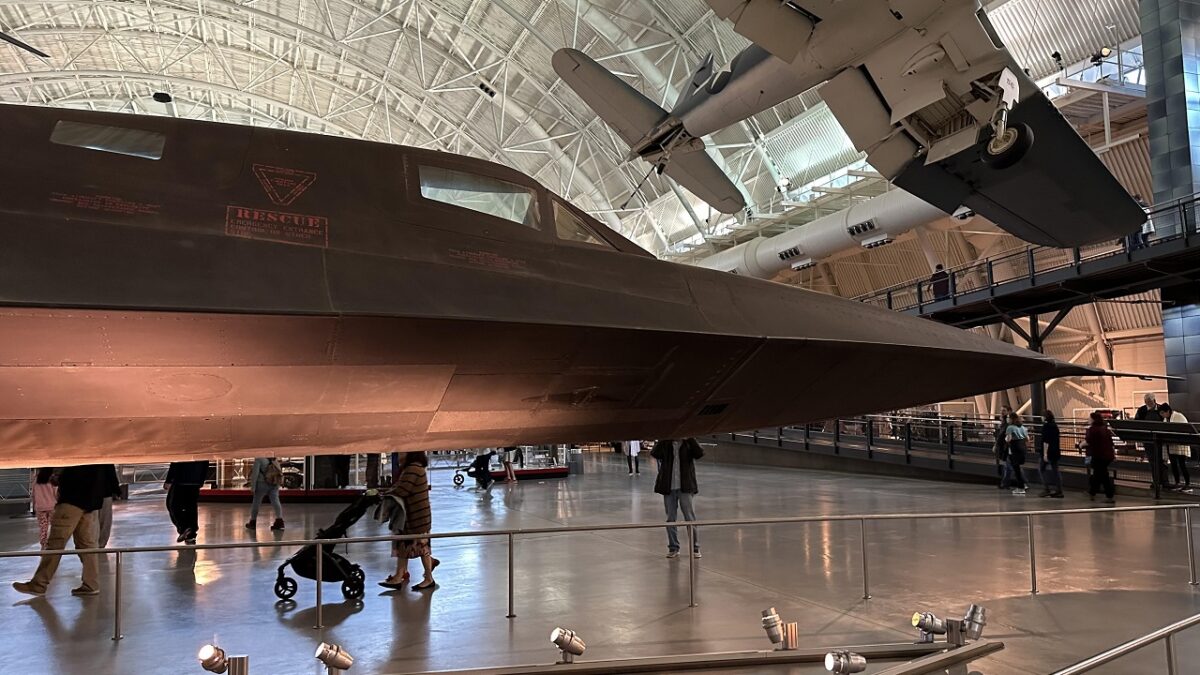 But hey, 24 years later, time to make up for lost time. I suppose I'll go drink a toast to the plane at my local watering hole tonight. I mean, there must be some metaphysical connection between me and the SR-71 in there somewhere, right? I reckon that makes the blackbird my "spirit animal."
Christian D. Orr is a former Air Force Security Forces officer, Federal law enforcement officer, and private military contractor (with assignments worked in Iraq, the United Arab Emirates, Kosovo, Japan, Germany, and the Pentagon). Chris holds a B.A. in International Relations from the University of Southern California (USC) and an M.A. in Intelligence Studies (concentration in Terrorism Studies) from American Military University (AMU). He has also been published in The Daily Torch and The Journal of Intelligence and Cyber Security. Last but not least, he is a Companion of the Order of the Naval Order of the United States (NOUS).