While I have written plenty of 5 Best lists in various categories for 19FortyFive, I have written comparatively few 5 Worst lists. Well, it is time for me to get my 5 least favorite rifles off my chest. 
Marlin Camp Carbine .45 ACP 
This isn't truly a bad gun in terms of reputation or quality of manufacture. Heck, the manufacturer, Marlin Firearms Company, has been around since 1853, so they must've been doing something right.  
But in terms of personal experience, especially in light of all the great things I'd read about it prior to experiencing it for myself, the Marlin Camp Carbine proved repeatedly to be the ultimate letdown.  
Y'see, back in October 1990, at the tender age of 15, I purchased The Gun Digest Book of the .45 by Dean A. Grennell. In Chapter 9, Dean wrote that "The Marlin Camp Carbine may well be the most accurate gun available for the .45 ACP cartridge" and "the Marlin Camp Carbine is the ultimate fun gun." 
So then, it was with eager anticipation the following summer when I went to the now sadly defunct Santa Anita Firing Range and tried out the Marlin for the first time. It was a major letdown. Though the gun functioned reliably, it only gave me mediocre accuracy. What's more, even with the rubber recoil pad at the end of the buttstock, it was genuinely painful to shoot. I'm sorry, but a rifle, even a smaller-sized carbine, should not be painful to shoot with handgun caliber cartridges (especially a non-Magnum caliber). 
Three years later, thinking maybe I'd just had a bad day the first time I tried the Camp Carbine, I gave it a second chance. The gun did not redeem itself, delivering the same discomfort issues and underwhelming accuracy. With all due respect to the late great Grennell, "ultimate gun" my derriere! As for accuracy, I am way more accurate with a variety of different handguns in the caliber, as well as with the next long gun on this list. 
Tommy Gun (M1927A-1 Thompson Semiauto Carbine Version) 
Grennell would probably actually concur with my inclusion of this gun on the list, but not with my specific rationale. In Dean's words, "If you like such things, I wish you much joy and contentment. Put flatly, they are not my cup of tea." 
Me? The legendary Tommy Gun has always given me the high degree of accuracy and a fun factor absent from the Marlin. And unlike the Marlin, it doesn't sting my shoulder. The problem, as I noted in my first article on the Thompson, was the lack of reliability and durability. As I wrote in a follow-up article on the gun, it took $400 and the excellent gunsmithing services of Sterling Arsenal to fix the problems.  
M16A2 
Regular readers probably aren't terribly surprised to find this gun on the list. Yes, I know, the reliability problems plaguing the original M16s back in the Vietnam War have long since been resolved, and that current-generation full-sized M16s and compact M4s are far more reliable. 
That was slim comfort to me when I was dealing with the M16A2 I was issued as an Airman 1st Class/E-3 U.S. Air Force Security Forces troop defending Minuteman III ICBMs in the frozen tundra of Minot AFB, North Dakota, back in 2000-2001. I cleaned and lubed the thing regularly, yet it still jammed on me constantly. I was lucky if I got through even one lousy 20-round magazine before having to do the "SPORTS (Slap, Pull, Observe, Release, Tap, Shoot" [or Squeeze])" procedure yet again. Ugh, just ugh.
Yugo SKS 
My readers may find this selection to be a bit more surprising, as I generally hold the SKS in high regard, not to mention sentimental regard, as a Chinese SKS was the very first long gun I ever owned, back in the summer of 1994 at age 19. 
Yes, that first SKS was accurate and reliable. But, as I noted in my standalone article on the rifle: 
"In 2006, I sold that SKS to my local gun shop in southern Illinois in anticipation of my move back to Southern California after finishing my U.S. Air Force career. Fast-forward to November 2008, and in the wake of the election of Barack Obama as POTUS, there was plenty of panic-buying on AK-pattern rifles…I was slow on the draw and unable to obtain any AKs at any of my local gun shops, so I settled for a Yugoslav SKS that cost me roughly twice as much as the Chinese model I had bought 14 years earlier. Alas, this was badly rusted and pitted, and I was lucky to go 10 rounds with it without a jam." 
Chinese-Made AK-47 
Yes, the AK-47 has an unparalleled reputation for reliability and durability under even the harshest of conditions, which helps explain why it's the most widely-produced and reproduced rifle in the world. But the Chinese-made AK my fellow mercenaries, er, contractors and I were issued during my last year in Iraq were rusted out hunks of Commie junk. Yes, they still enabled me to pass my qual courses, but the fit and finish were absolutely horrible, and it's only on account of the soundness of the basic AK design that they still functioned in spite of all the rust buildup.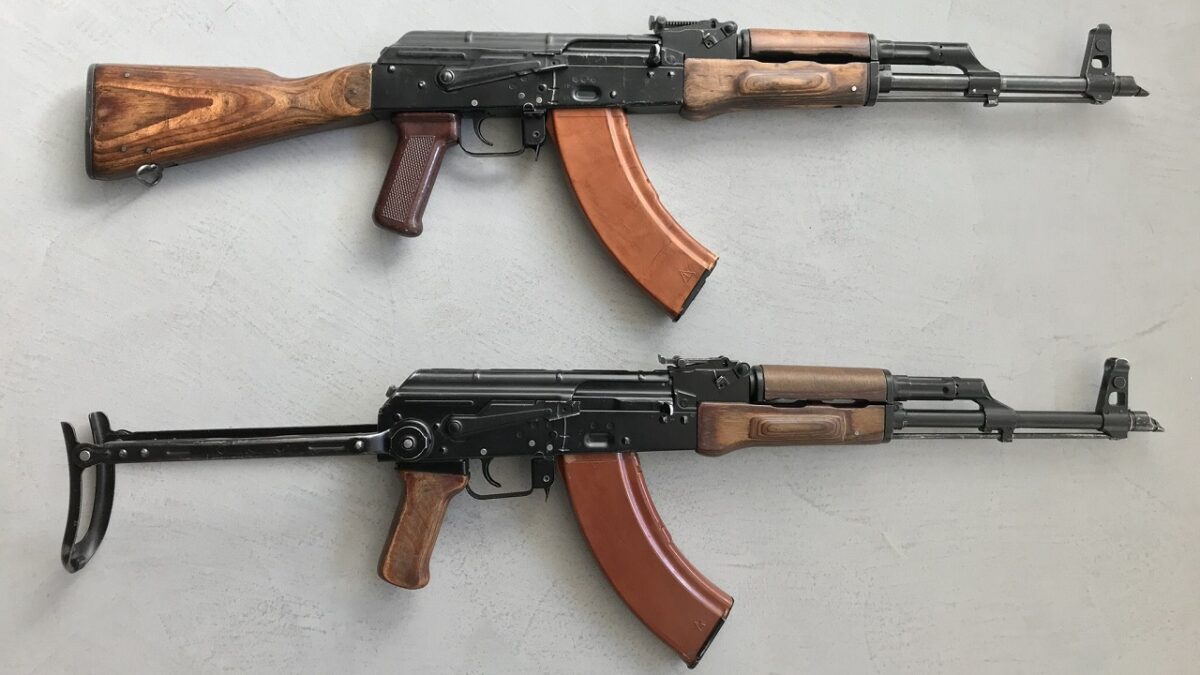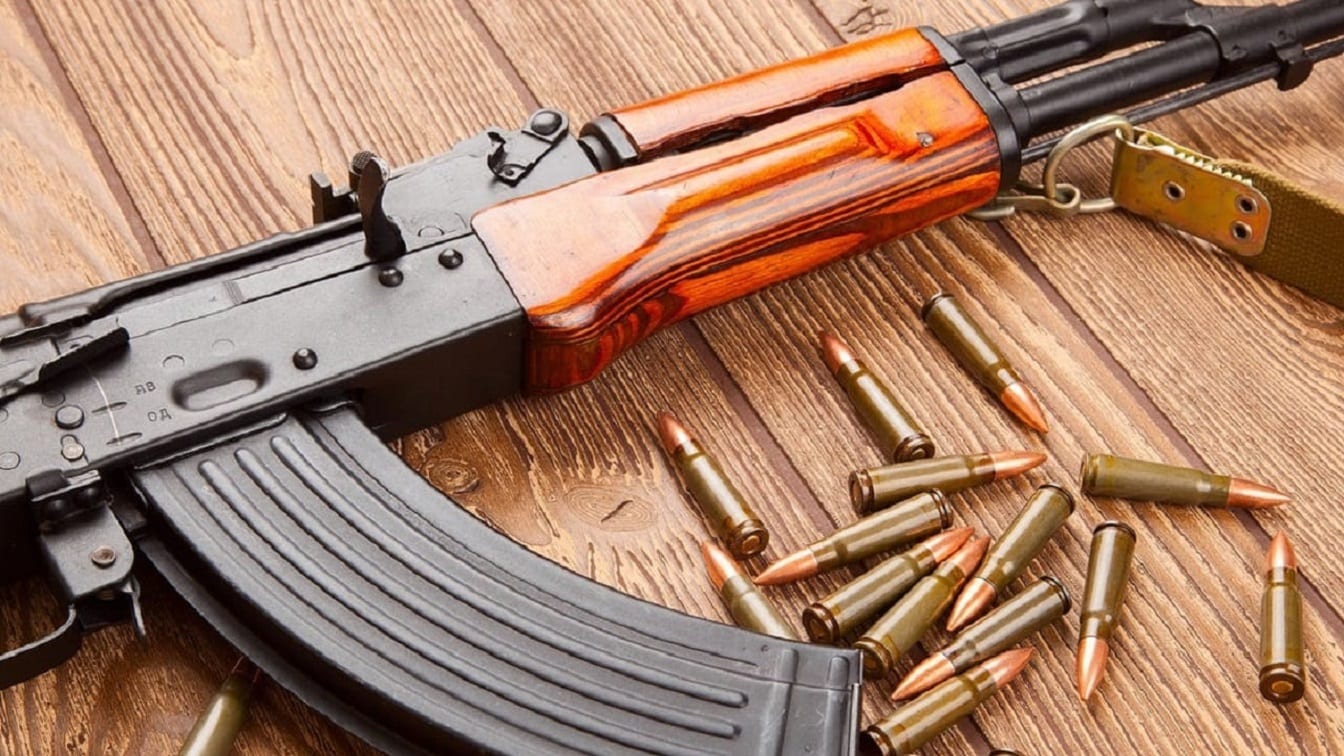 A far cry from my personally-owned Romanian-made WASR-10 AK variant.  
Christian D. Orr is a Senior Defense Editor for 19FortyFive. He has 34 years of shooting experience, starting at the tender age of 14. His marksmanship accomplishments include: the Air Force Small Arms Ribbon w/one device (for M16A2 rifle and M9 pistol); Pistol Expert Ratings from U.S. Customs & Border Protection (CBP), Immigration & Customs Enforcement (ICE), and the Federal Law Enforcement Training Center (FLETC) Criminal Investigator Training Program (CITP); multiple medals and trophies via the Glock Sport Shooting Foundation (GSSF) and the Nevada Police & Fires Games (NPAF). Chris has been an NRA Certified Basic Pistol Instructor since 2011. 
From the Vault
Video – Ukraine Has Massive New NATO 'Cannon' Ready To Fight Russia
'Americans Will Pay The Price': One Democrat Is Angry At Joe Biden