Here is your daily reminder that AOC is not exactly in the mainstream–no matter how much heat and clicks she can get on social media.
All That is AOC
Case in point from back in the summer: Ultra-progressive New York Rep Alexandria Ocasio-Cortez, or AOC,  said back in July that Congress should consider issuing a subpoena to force Chief Justice John Roberts to testify about what she perceives as ethical problems with the Supreme Court. 
Speaking to CNN's Dana Bash back in July, AOC called for "investigations" in the wake of a handful of consequential decisions made by the court at the time.
Among those decisions were rulings that ended affirmative action in American universities and blocked the Biden administration's unconstitutional plan to forgive student loan debt.
"And so I believe that…if Chief John Roberts will not come before Congress for an investigation voluntarily, I believe that we should be considering subpoenas," Ocasio-Cortez said. "We should be considering investigations." 
AOC is pushing hard to see the Chief Justice put before Congress so he can be grilled, alleging "corruption" in the court in a Twitter post made after the case was decided.
"This SCOTUS' corruption undercuts its own legitimacy by putting its rulings up for sale," Ocasio-Cortez said, without providing evidence to support her claim.
The likelihood of a Supreme Court Chief Justice appearing before Congress over the matter remains slim, with Roberts having already written in response to an invitation from Judiciary Committee Chairman Dick Durbin in April that testimony by the Chief Justice is "exceedingly rare."
Investigations Into What, and Why?
AOC's suggestion that Congress should consider an "investigation" into the Supreme Court is vague – and probably by design.
The idea that the Supreme Court should be investigated because AOC and Democrats don't agree with decisions made by some of the most competent constitutional scholars in the country is controversial and unlikely to change minds.
AOC took particular Umbridge with the ruling made in the Biden v. Nebraska student loan case. Not only did Ocasio-Cortez hope that the court would rule Biden's loan forgiveness plan constitutional, she publicly slammed Justice Samuel Alito for recently attending a lavish fishing trip with billionaire Paul Singer. Ocasio-Cortez and progressives like her believe that the fishing trip with Singer, who has donated millions of dollars to the Manhattan Institute thinktank that has taken a public position on the Nebraska case, makes the ruling illegitimate.
While Alito defended the trip by insisting that legal matters were never discussed, the fact remains that the case was decided in a 6-3 vote.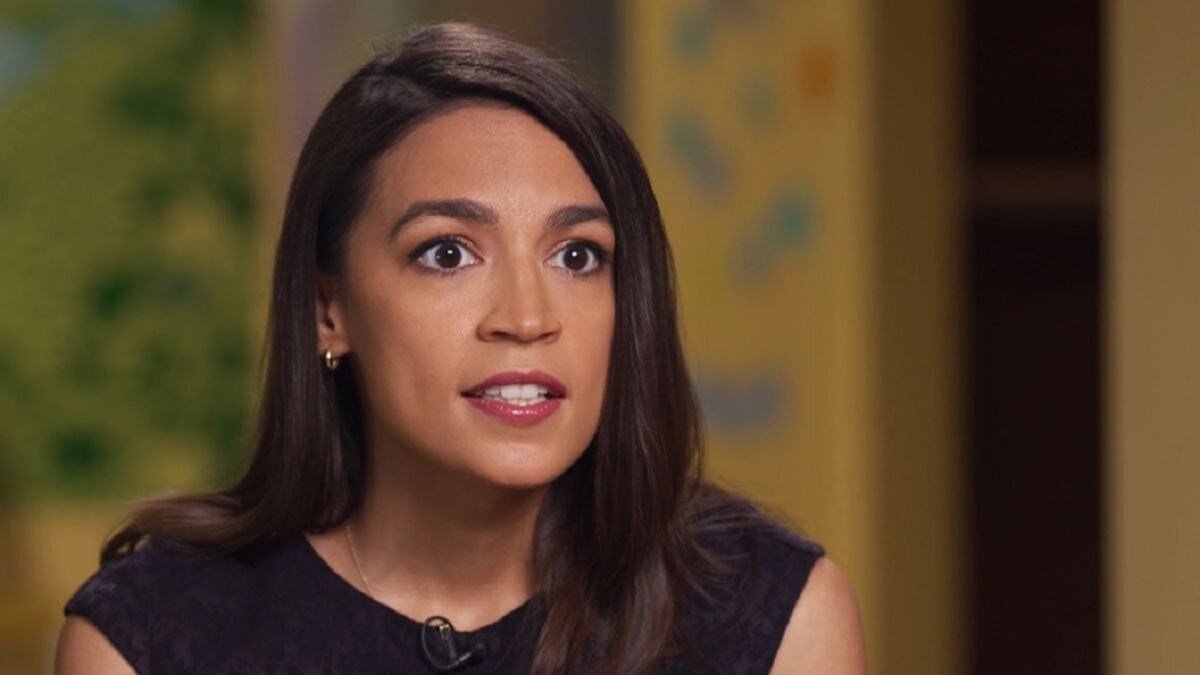 Assuming that AOC and her peers are right that Alito was influenced to vote a certain way because he attended a fishing trip, the ruling would not have changed. 
Jack Buckby is 19FortyFive's Breaking News Editor. He is a British author, counter-extremism researcher, and journalist based in New York. Reporting on the U.K., Europe, and the U.S., he works to analyze and understand left-wing and right-wing radicalization, and reports on Western governments' approaches to the pressing issues of today. His books and research papers explore these themes and propose pragmatic solutions to our increasingly polarized society.
From the Vault
AOC Just Proved How Stupid She Is