Just months after re-launching her "MTG Battleground" podcast, Rep. Marjorie Taylor Greene (R-Georgia) unveiled new cover art for her show back in the summer – and it was quickly met with backlash after circulating on Twitter or what we now all call X.
The photo shows the Georgia firebrand brandishing a firearm while seated in a military-looking vehicle. The U.S. Capitol Building is in the background.
The images have been noted for evoking scenes from the January 6, 2021 insurrection – even if that wasn't actually Rep. Greene's intent.
However, as Mediaite had reported, Greene had called for the release of the January 6th footage from inside the Capitol before quickly reversing course and calling the potential release a security concern for the American government.
Outrageous and Dangerous?
The photo struck too close to home for former Capitol Police Sergeant Aquilino Gonell, who was injured in the Jan. 6 riot at the Capitol.
"Finding this outrageous and dangerous is an understatement. On Jan 6 many officers nearly died, some pay the ultimate price for her delusional obsession with political violence her supporters. She is no longer flirting with violence. She is encouraging it…again," Gonell (@SergeantAqGo) wrote on Twitter while sharing the image.
Last December Gonell announced his plans to retire, stating that he continued to suffer both physically and mentally from injuries he sustained in the line of duty on January 6.
"After speaking with my orthopedic doctor, my mental health providers, and my family, I think it's in my best interest to take time off away from the daily reminders that keep re-triggering my trauma," he wrote in his resignation letter to Police Chief J. Thomas Manger, NBC News reported.
Marjorie Taylor Greene Vowed to Come Armed?
Greene has downplayed the violence that occurred at the United States Capitol Building and also suggested the reasons for it were justified. She infamously said last year, "I want to tell you something. If Steve Bannon and I had organized that, we would have won. Not to mention, we would've been armed.
Even as a candidate, Greene was noted for employing what could only be described as extreme imagery. In September 2020, she posted on her candidate Facebook page an image that saw the then-candidate holding a gun alongside photos of Democratic Congresswomen Alexandria Ocasio-Cortez, Ilhan Omar, and Rashida Tlaib.
It was captioned, "We need strong conservative Christians to go on the offense against these socialists who want to rip our country apart."
Facebook removed the photo, saying it had violated the social network's policies. CNN also reported that Greene – who won the support of former President Donald Trump – had previously embraced the QAnon conspiracy theory and has a history of Islamophobic and bigoted remarks on social media.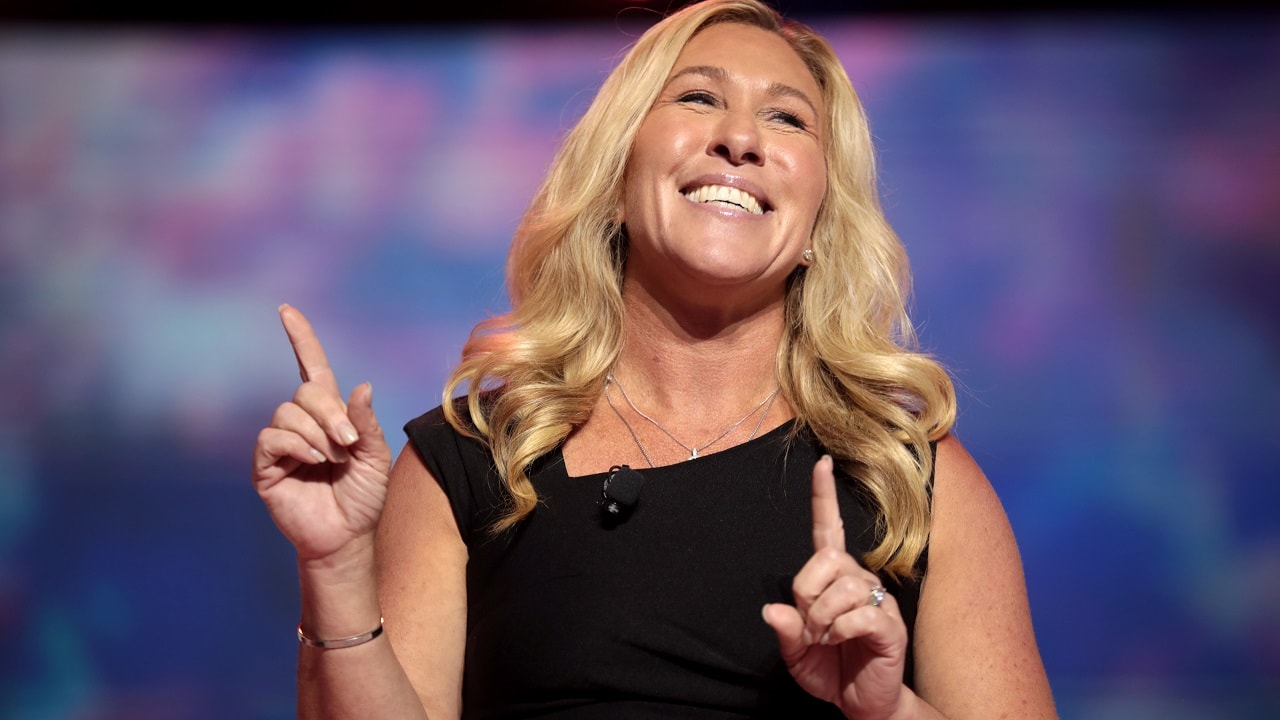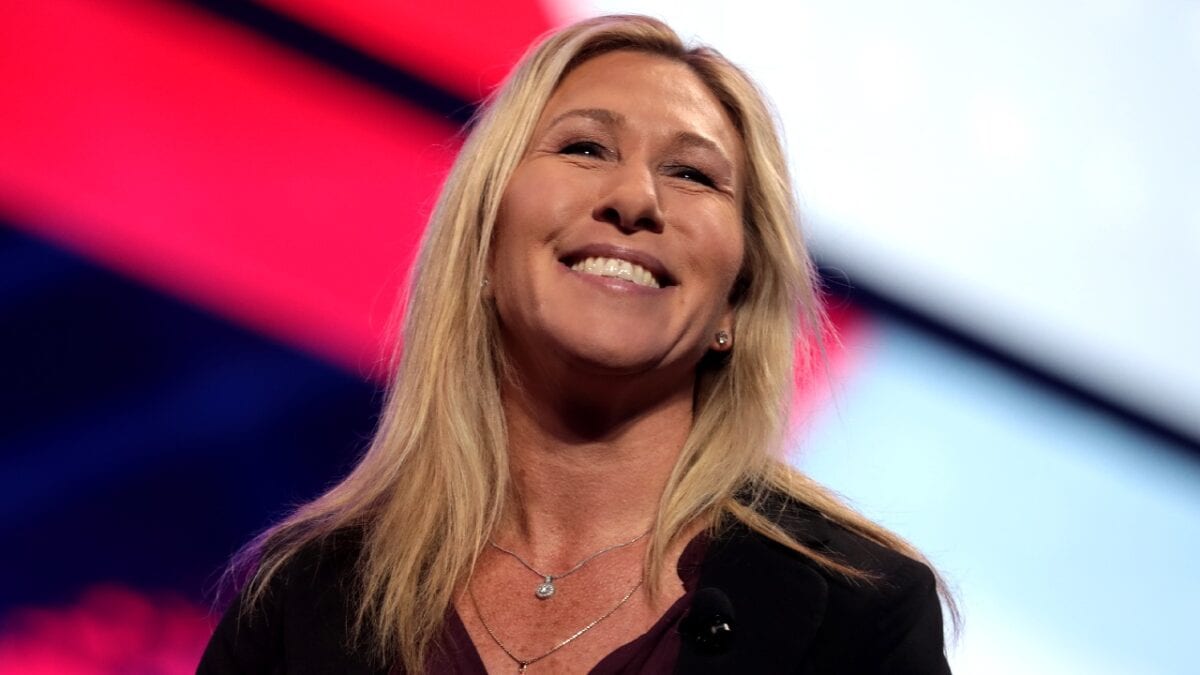 Though the exact intent of the new imagery remains unclear, it has still received widespread condemnation on Twitter since first being shared. 
Author Experience and Expertise
A Senior Editor for 19FortyFive, Peter Suciu is a Michigan-based writer. He has contributed to more than four dozen magazines, newspapers, and websites with over 3,200 published pieces over a twenty-year career in journalism. He regularly writes about military hardware, firearms history, cybersecurity, politics, and international affairs. Peter is also a Contributing Writer for Forbes and Clearance Jobs. You can follow him on Twitter: @PeterSuciu.
From the Vault
The Kamala Harris Disaster Has Arrived