There has been talk about retiring the A-10 Warthog.
Why not send the remaining aircraft to Ukraine to destroy Russian ground troops?
Sounds as simple as it may be intelligent, as the A-10s are ideally suited for the kind of conflict in Ukraine. 
A-10s could destroy advancing Russian forces, mechanized vehicles, supply lines, artillery positions, and forward bases, given the ability of the planes to absorb small-arms fire.
Redundant Systems
It is not clear how many "stinger-like" shoulder-fired anti-aircraft weapons Russian forces may have, and A-10 can fly slow and low in close proximity to specific ground fight areas.
This means an A-10 might have the ability to attack in areas that are difficult to reach by longer-range air defenses, such as those that are too far away, or over close-in fighting.
The A-10 can almost hover with its 30mm cannon and titanium hull, able to fly through ground fire. The A-10 is engineered with built-in redundancy such that it can continue to fly even if some systems are destroyed or disabled. For example, the A-10 has extra electronics, avionics, and cooling systems to ensure continued functionality in the event the aircraft sustains damage. 
Russia is known to operate extremely advanced air defenses such as S-400s and S-500s capable of targeting fighter jets at long distances.
However, can they target an A-10 flying slowly at 300 feet providing close-air support to advancing ground forces? S-400s can destroy drones, helicopters, and fighter jets out to ranges of 30km, so they might be positioned to hit A-10s. Many of Russia's S-400 and S-500s travel on mobile launchers and can be moved into high-risk areas to support advancing ground troops.
Given this, the A-10s would likely be extremely successful in areas where there were no concentrations of Russian air defenses, therefore the aircraft might indeed prove overly vulnerable to Russian air defenses. 
Yet another complicating factor is that neither Ukrainian nor Russia has air superiority, which might leave A-10s vulnerable to Russian fighter jets should they be seen attacking ground troops in high-risk areas. 
Despite its titanium hull and reputation as a "flying tank," the A-10 may these days simply be much more vulnerable given advances in ground fire weapons and anti-aircraft weapons. For example, line-of-sight weapons such as MANPAD shoulder-fired anti-aircraft weapons and RPGs might be well positioned to threaten A-10s.
Essentially, there are many more weapons in today's arsenal able to attack A-10s beyond small arms, a circumstance which simply leaves the aircraft much more vulnerable than they may have been 10 years or more ago.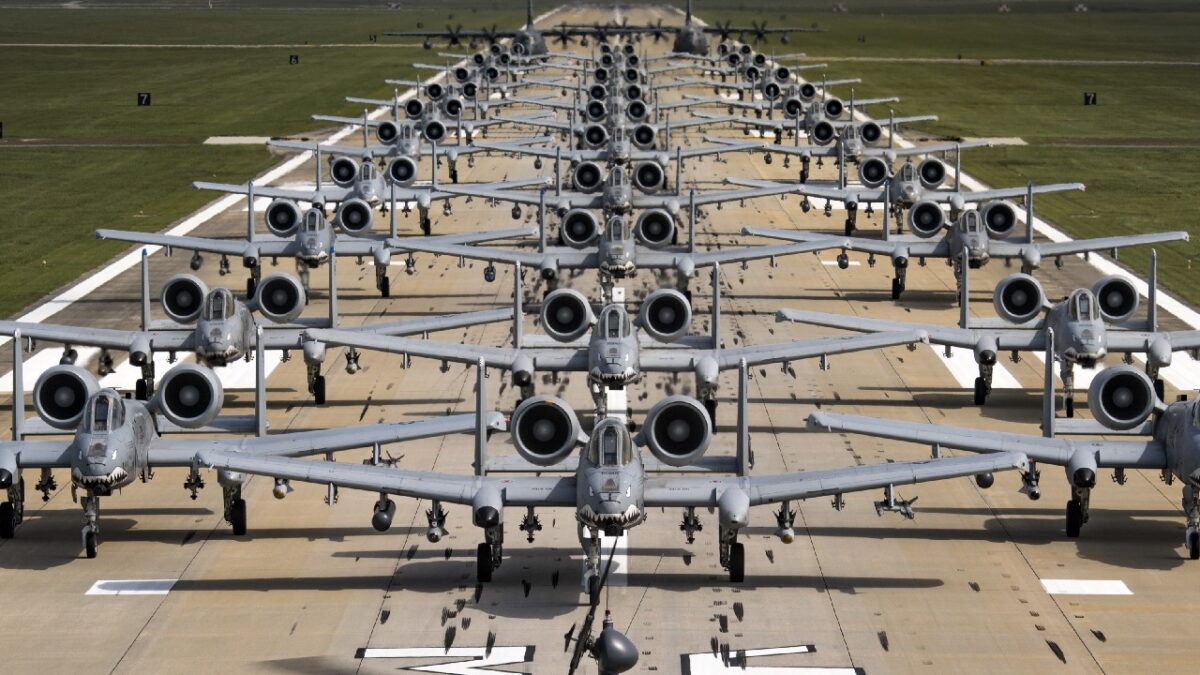 These factors may be why the U.S. Air Force has for many years been advocating for the divestiture or retirement of the A-10 and instead using the high-speed, maneuverable F-35 for close air support missions. 
Given all these variables, it seems it may be useful or somewhat worthwhile to send A-10s to Ukraine. However, many complicating factors might limit effectiveness to only circumstances without Russian air defenses or nearby fighter jets. 
Kris Osborn is the Military Affairs Editor of 19FortyFive and President of Warrior Maven – Center for Military Modernization. Osborn previously served at the Pentagon as a Highly Qualified Expert with the Office of the Assistant Secretary of the Army—Acquisition, Logistics & Technology. Osborn has also worked as an anchor and on-air military specialist at national TV networks. He has appeared as a guest military expert on Fox News, MSNBC, The Military Channel, and The History Channel. He also has a Master's Degree in Comparative Literature from Columbia University.
From 19FortyFive
Video – Ukraine Has Massive New NATO 'Cannon' Ready To Fight Russia
'Americans Will Pay The Price': One Democrat Is Angry At Joe Biden