The war in Ukraine is getting evermore intense as Kyiv and Moscow dig in for a long struggle.
Nonetheless, how long can the war go on? How many casualties can both sides take? Some studies suggest that Putin has lost over 240,000 soldiers – killed and wounded.
We know this: social media can provide us with many answers. 
Ukraine Footage Shows Russians Running From Their Artillery Before Strike
Back in April, the further destruction of the town of Marinka in the Donetsk Oblast was recorded by a Ukrainian drone and shared on social media back in April.
Units of the Ukrainian 79th Air Assault Brigade and 55th Artillery Brigade successfully targeted a Russian 2S4 Tyulpan (Tulip) 240mm self-propelled mortar that had taken position near some destroyed houses.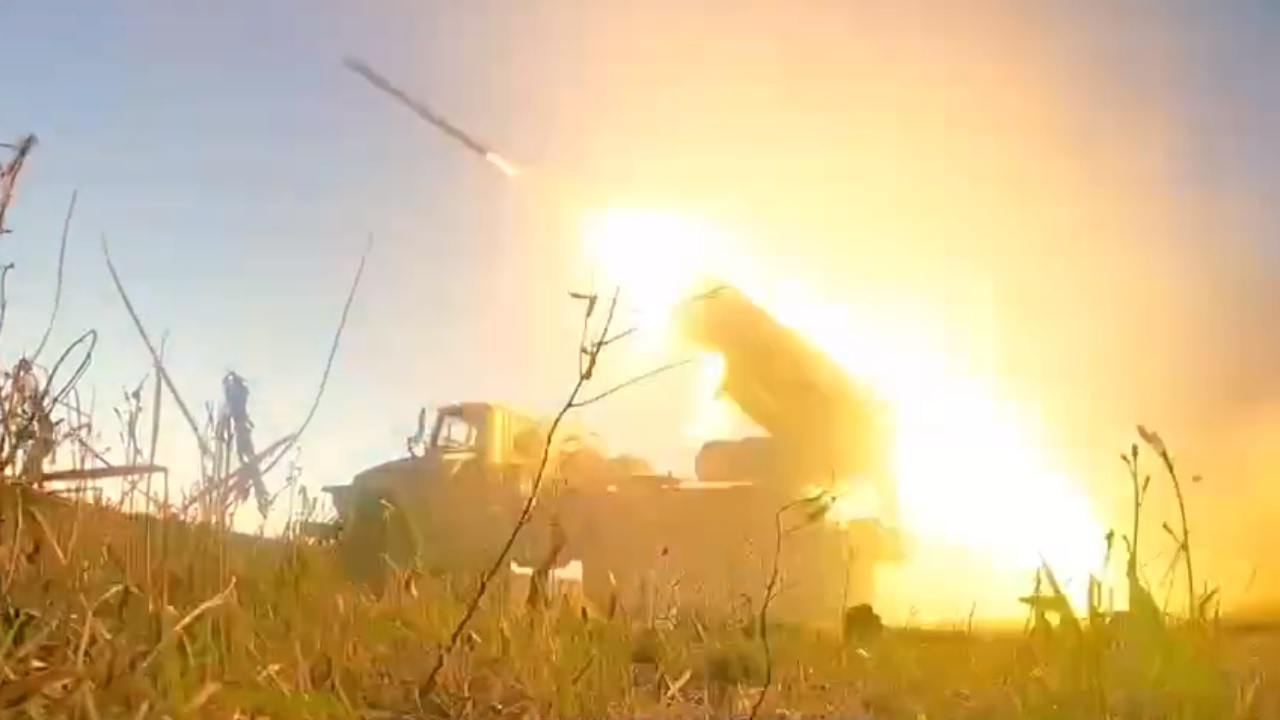 The video shows the soldiers literally running from the mortar before the attack. 
The strike, which was guided by the unmanned aerial vehicle (UAV) that recorded the footage, almost took out a Russian T-90 main battle tank (MBT) that just barely managed to escape the incoming barrage. In addition, a number of soldiers can be seen scurrying from the mortar. 
The minute and 18-second long footage, posted by Ukraine Weapons Tracker (@UAWeapons), was accompanied by a Ukrainian techno dance song – which has become increasingly common with these "war ****" video clips.
A True Hell on Earth
The ruins of Marinka can also be seen in the video, and it can be described as something resembling a post-apocalyptic horror film, except it is very much real and the devastation ongoing.
The town, which was founded in the 1840s, has seen more than its fair share of terrors. The city was under Nazi occupation from 1941 to 1943 and the Jewish population in the region was killed in a mass execution by an Einstzgruppe, and the site of the massacre is near the town's cemetery.
The settlement has been the scene of fighting since Russian-back paramilitary forces captured several towns in the Donetsk Oblast in mid-April 2014. Ukrainian forces regained control of the town later that summer, but it was the site of the 2015 Battle of Marinka in which dozens were killed.
The small city has since been nearly utterly destroyed and as of May of last year, few residents of a population that previously numbered 10,000 people remained.
As of January of this year, it has been likened to an "urban hellscape," in part as both sides have purposefully destroyed the few remaining settlements to prevent them from being used as cover.
It is easy to see why some of the fighting in and around the city of Bakhmut has evoked comparisons to the infamous Battle of Stalingrad, which occurred during the Second World War. Marlinka certainly seems as nearly completely destroyed as the Soviet urban center was 80 years ago – while both sides have lost significant numbers battling for the settlement.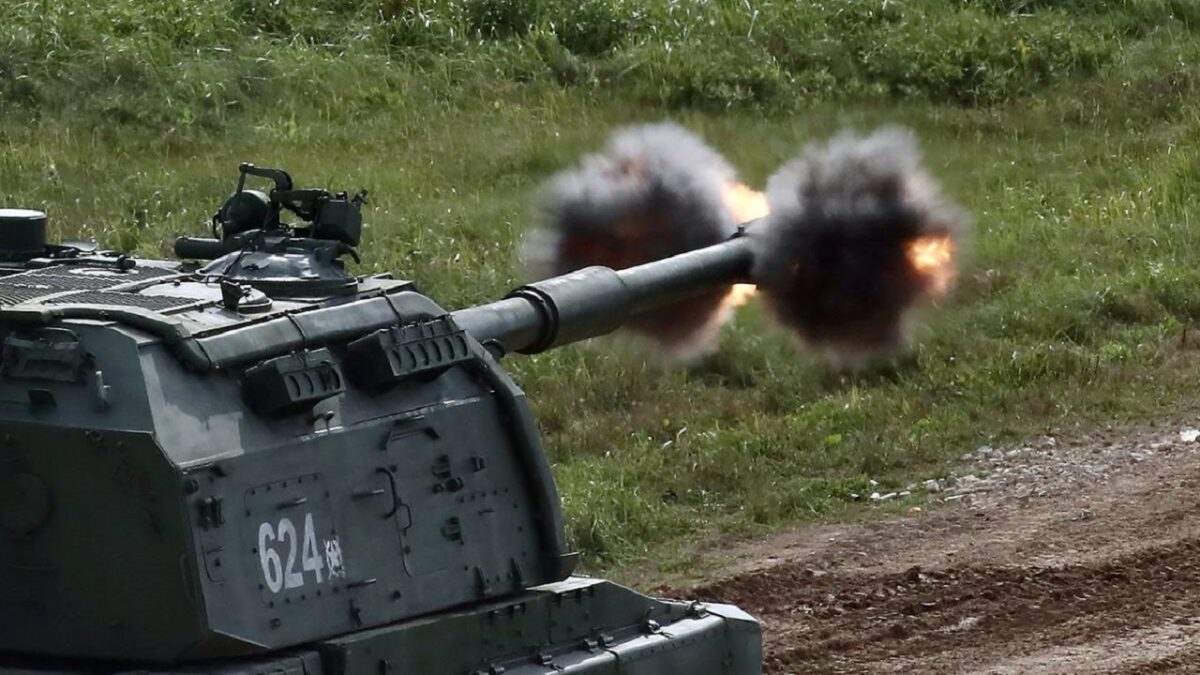 In December, Russian state media heralded the efforts of the militia forces of the Donetsk People's Republic (DPR) to clear out the settlement.
#Ukraine: A Russian 2S4 Tyulpan 240mm self-propelled mortar was destroyed by the Ukrainian 79th Air Assault Brigade and 55th Artillery Brigade in Marinka, #Donetsk Oblast. pic.twitter.com/UPR2sn8y5m

— ???????? Ukraine Weapons Tracker (@UAWeapons) April 24, 2023
"Downtown Maryinka has been cleared of enemy troops. Almost all high-rise buildings that served as serious fortified positions for the enemy are under our control. Only a small part of Maryinka is left where the enemy can hold its ground," Acting DPR head Denis Pushlin told the Rossiya-24 TV channel.
Tass further reported that Pushilin announced on December 15 that 80% of the city of Marinka had been "liberated." Of course, the liberation has destroyed the town and no one remains.
They make it a desert and call it peace.
Author Experience 
A Senior Editor for 19FortyFive, Peter Suciu is a Michigan-based writer. He has contributed to more than four dozen magazines, newspapers, and websites with over 3,200 published pieces over a twenty-year career in journalism. He regularly writes about military hardware, firearms history, cybersecurity, politics, and international affairs. Peter is also a Contributing Writer for Forbes and Clearance Jobs. You can follow him on Twitter: @PeterSuciu.
From the Vault
Video – Ukraine Has Massive New NATO 'Cannon' Ready To Fight Russia