The Wagner Group and its recent move to try and get to Moscow highlights a problem for Putin: Could a coup be his end and an end to the war in Ukraine? 
Peter the Great, perhaps the most infamous Russian monarch who oversaw the Tsardom in the late 17th-century to the early 18th-century, was the last adult ruler in Russia to last more than 15 months consecutively without being overthrown by a coup, revolution or outright killed.
The current Russian president Vladimir Putin has served continuously as president or prime minister since 1999 in over two decades of uncontested power. However, some analysts, industry experts and defectors believe the Kremlin Chief's long term could come to an abrupt end in the near future.
The Russian president's offensive war efforts in Ukraine could be hurting domestic perceptions of the Kremlin, according to an increasingly more prominent argument.
On the other hand, the possibility of a coup actually coming to fruition remains low, according to other experts. Below are several points laid out by both sides of the debate over Putin's security in power.
How Putin Could Be Tossed Aside
In an interview with CNN this January, Putin's former speechwriter Abbas Gallyamov predicted that a looming military coup could potentially unseat the Russian president over the next year. Gallyamov alluded to the domestic turmoil sweeping Russia at the moment, stemming from a deteriorating economy and discontent with the ongoing invasion of Ukraine.
The former speech writer elaborated: "The Russian economy is deteriorating," Gallyamov said.
"The war is lost. There are more and more dead bodies returning to Russia, so Russians will be coming across more difficulties and they'll be trying to find explanation why this is happening, looking around to the political process and they'll be answering themselves: 'Well, this is because our country is governed by an old tyrant, an old dictator.'" Additionally, Gallyamov outlined how Moscow's abysmal war efforts in Ukraine are creating tensions among Russia's military leadership.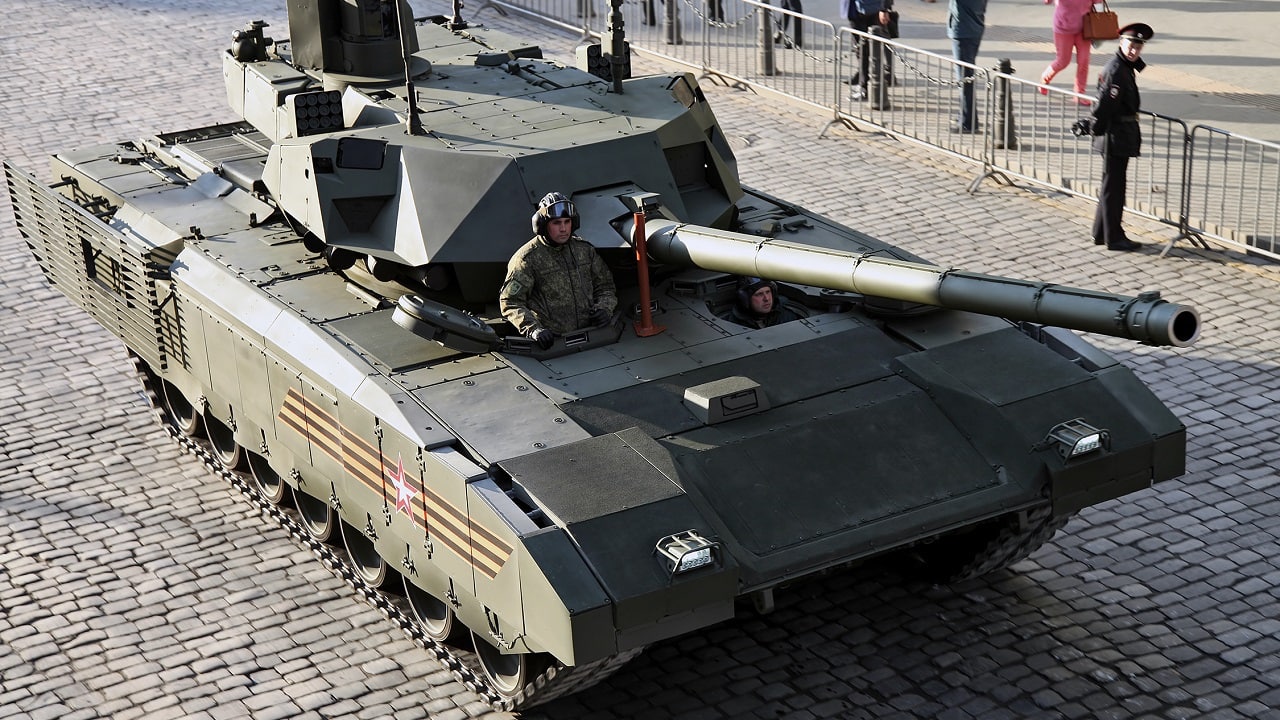 It Would Not Be Easy
While many Ukrainian and Western analysts believe Russian citizens are fully frustrated with Putin's leadership, others are not as convinced. Considering the Kremlin's tight grip on information they allow the public to consume, civilians may not be as cognizant to the reality of Russia's dire position.
When Russian forces initiated its military intervention in Ukraine back in February 2022, more than 4,500 anti-war demonstrators were detained across the country. The strong disincentive to protest the Kremlin in Russia suggests that constituents may be less poised to oppose their government.
This rationale indicates that if a coup were to erupt, it would stem from an inside job within the Kremlin's leadership.
Maya Carlin, a Senior Editor for 19FortyFive, is an analyst with the Center for Security Policy and a former Anna Sobol Levy Fellow at IDC Herzliya in Israel. She has by-lines in many publications, including The National Interest, Jerusalem Post, and Times of Israel. You can follow her on Twitter: @MayaCarlin.
From the Vault
Total Massacre': Ukraine Footage Shows Russian Cruise Missile Shipment Attacked
Video – Ukraine Has Massive New NATO 'Cannon' Ready To Fight Russia