The Imperial Japanese Navy wasn't the first naval power to develop an aircraft carrier, but they were arguably the first true naval aviation pioneers.
This is noted by its development of Hōshō ("phoenix flying"), which was the world's first purpose-built aircraft carrier.
Commissioned in 1922, she was used as a platform for the testing of carrier aircraft operations equipment and techniques.
Hōshō significantly differed from the latter aircraft carriers to come, notably those of Great Britain and the United States. She had a small command tower, and six small funnels protruding to the port and starboard, and these could be raised or lowered so that smoke would not interfere with the launch or recovery of aircraft.
Her superstructure and other obstructions were actually removed in 1924 on the advice of experienced aircrews – however her basic design was subsequently used for the Japanese fleet carriers Akagi, Kaga and Ryūjō.
Much smaller than those larger carriers, Hōshō had no catapult and the narrow flight deck could only accommodate a few aircraft. The flight deck actually sloped down at an angle of minus five percent so as to help aircraft accelerate during takeoff. Unlike other Japanese carriers, she was fitted with two hangers: one forward that could house up to nine aircraft including small fighters; and a two-story rear measure that could accommodate six larger aircraft such as torpedo bombers, along with six reserve aircraft.
Each of the hangers was served by a single aircraft elevator. The small size of the ship, which limited the size of airgroups to just around 15 aircraft, meant her effectiveness in combat was limited.
Yet, Hōshō and her aircraft participated in the Shanghai Incident on January 28, 1932, making it the first major aircraft carrier action conducted in the Far East. The carrier later took part in the opening stages of the Sino-Japanese War in late 1937, where her aircraft again provided support for the Imperial Japanese Army ground operations. The carrier was placed in reserve in 1938, and became a training ship in 1939.
However, she was employed with the Japanese fleet during the Japanese sneak attack on Pearl Harbor, where her aircraft provided air support including scouting and anti-submarine patrols. She was also used in a secondary role in the Battle of Midway in 1942 – which saw the destruction of four of Japan's six fleet carriers.
After that battle, she returned to a training role for the duration of the war, but suffered minor damage from air attacks.
Unlike so many of the IJN's other aircraft carriers, which were sunk in the war, Hōshō actually survived, and she was among the Japanese warships to serve as a transport to return military personnel to Japan. The carrier took part in nine such repatriation trips and transported some 40,000 Japanese soldiers and civilians back home.
MORE: B-21 Raider: China Should Fear America's New Stealth Bomber 
MORE: H-20: China Is Building a New Stealth Bomber 
MORE: Is Russia's Su-57 Felon Stealth Fighter a Total Bust?
Sadly, the first true purpose-built carrier was scrapped in 1947.'
Bonus: Meet the U.S. Navy's Nimitz-Class Aircraft Carrier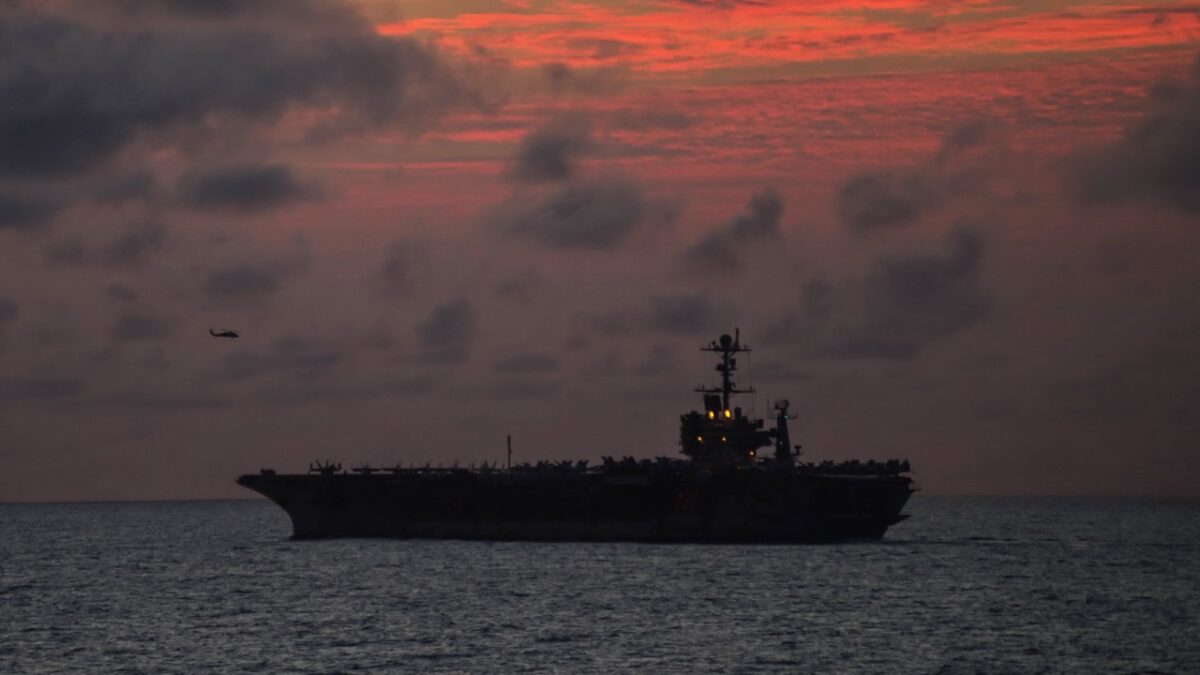 Peter Suciu is a Michigan-based writer who has contributed to more than four dozen magazines, newspapers and websites. He regularly writes about military small arms, and is the author of several books on military headgear including A Gallery of Military Headdress, which is available on Amazon.com.