Since the onset of Russia's invasion, Ukrainian officials have requested a litany of advanced weaponry and military equipment from the U.S. and its North Atlantic Treaty Organization (NATO) allies.
From airframes to main battle tanks to ammunition and anti-tank missile launchers, Kyiv has received billions of dollars' worth of aid to support its defensive efforts against Moscow. The White House initially refused to green-light sending over F-16 Fighting Falcon airframes and cluster munitions to Ukraine.
However, the Biden administration ultimately reversed its policies for both. It looks like another American weapon that has so far been denied to Kyiv could actually make its way to eastern Europe. President Biden informed his Ukrainian counterpart Volodymyr Zelensky this week that Washington will provide his troops with ATACMS long-range missiles. 
For more than a year and a half, Kyiv has pleaded with the White House for the U.S.-made Army Tactical Missile Systems (ATACMS) to aid its war efforts and disrupt Russia's supply bases, air bases and other infrastructure in occupied territory.
According to NBC News, U.S. officials confirmed that a small number of ATACMS will be delivered to Kyiv in the upcoming weeks.
The UK and France have previously provided Ukraine with similar long-range missiles, however, those stockpiles have dwindled significantly in light of Kyiv's ongoing counter-offensive.
Introducing ATACMS
During the Cold War, the U.S. recognized the need for a conventionally armed missile capable of striking enemy targets effectively. Manufacturer Lockheed Martin developed the solution- ATACMS. The weapon was first test-launched in the late 1980's and entered service with the Army a few years later. Described by Military Today as a "quasi-ballistic" maneuvering missile, ATACMS can alter trajectories post-launch as it travels to a specific target. These missiles weigh in at just under 3,700 pounds and have a flight ceiling of 160,000 feet and a max speed of Mach 3.0 (times the speed of sound). As its manufacturer likes to say, ATACMS gives its operators the immediate firepower to "win the deep battle," which is why Kyiv has been so keen on acquiring the weapon. 
Why Kyiv Wants ATACMS
ATACMS would give Ukrainian forces the capability to strike Russian targets as far as 180 miles, allowing Kyiv to target assets deep within Russia's territory. This capability was previously the leading reason why the White House refused to deliver ATACMS to Ukraine.
In addition to the concern surrounding potentially escalating the war with ATACMS, the Pentagon was concerned with ensuring enough of these weapons remained in America's own reserves. Ukrainian officials previously promised that they could ensure that the ATACMS wouldn't be used to strike Russian territory if the Biden administration changed course. It is unclear if any pledges or assurances have been made this week that led to president Biden's announcement.
Since the counteroffensive began in early June, Kyiv has launched more and more strikes inside Russian territory. From drone barrages in Moscow to missile attacks targeting Russia's Black Sea Fleet in the occupied Crimean Peninsula, Kyiv is certainly on the offensive.
ATACMS will undoubtedly take Kyiv's offensive abilities to the next level.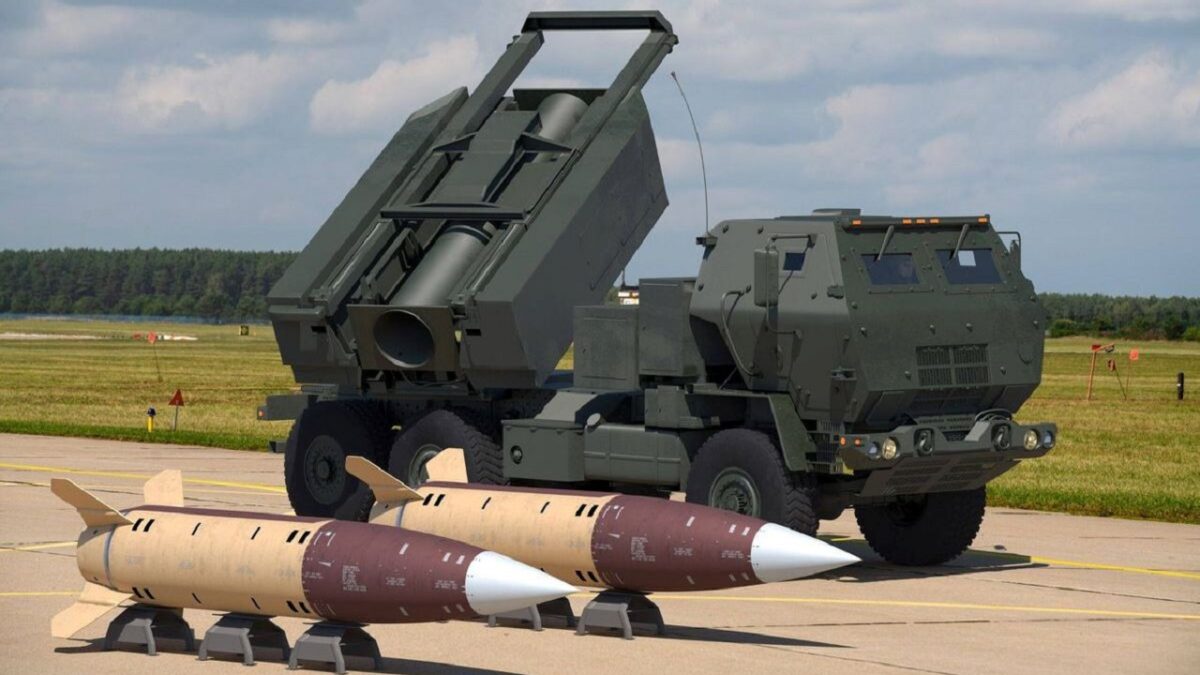 Maya Carlin, a Senior Editor for 19FortyFive, is an analyst with the Center for Security Policy and a former Anna Sobol Levy Fellow at IDC Herzliya in Israel. She has by-lines in many publications, including The National Interest, Jerusalem Post, and Times of Israel. You can follow her on Twitter: @MayaCarlin.