The United Arab Emirates may be next in line to join South Korea's KAI KF-21 Boramae fighter jet program. According to state news outlets in Seoul, the UAE's Tawazun Economic Council addressed the potential of Abu Dhabi's participation in the airframe's development.
Indonesia and South Korea are currently the only two nations cooperating on the program, however, the UAE also noted that its potential investment in the Boramae could take the place of Jakarta. Poland is also eyeing Seoul's next-generation fighter.
In light of Moscow's ongoing invasion, Warsaw is looking to increase its defense spending and advance its aerial capabilities to deter future provocations from the Kremlin.
Along with the Boramae, Poland is also considering the American-made F-35 Lightning IIs and F-15EX fighters. 
Introducing Seoul's new fighter, KF-21
Back in the early 2000's, Seoul announced its plans to develop an advanced multirole jet intended to replace its aging fleets of F-4 Phantom II and F-5 Tiger II airframes. When this KF-X project was announced, it seemed so ambitious that even the local based Korea Institute for Defense Analyses think tank was doubtful it could ever come to fruition within the designated time period. Although some delays propped up over the years, by 2010 a partnership was established between Seoul and Jakarta. A few years later, manufacturer Korea Aerospace Industries won the bid to develop the fighter, partnering with the American-based Lockheed Martin for technological support. Today, more than 65% of the Boramae's components are manufactured in South Korea, a major feat for a country that does not have an extensive history of producing fighter jets and other airframes.
When to expect the KF-21 to take to the skies
Seoul plans to produce at least 40 Boramae fighters by 2026 and 80 more by the early 2030's. The new fighter will host a range of advanced technologies that will make the KF-21 quite competitive in the next-generation fighter arena.
A cutting-edge infrared targeting system and sophisticated active electronically scanning phased array radar which give the airframes more advanced sensor capabilities than any of Pyongyang's jets, a critical factor since North Korea remains very hostile to its southern neighbor.
Experts also indicate that Seoul's new fighter will be equipped with an automated collision avoidance system which would improve the odds of survival for pilots who may succumb to high-G maneuvers. 
Ordnance-wise, the Boramae can pack a punch. The jet can be armed with a range of air-to-air and air-to-ground weapons including the AIM-9X Sidewinder, AIM-120, Harpoons and anti-ship missiles. The jet can also be fitted with various bombs, providing its operators with multiple attack options. 
While the Boramae will sport formidable capabilities, it may fall short of its intended "fifth-generation" title. As explained by Forbes, "The only problem is the first variant of the KF-21, while stealthier than the 4.5-generation aircraft currently on the market, will feature external hardpoints rather than internal weapons bays. So, while close to a fifth-generation fighter, it will still fall short of that technical classification, leading some to unofficially dub it a "4.75-generation" aircraft. Nevertheless, future variants may improve upon this shortcoming."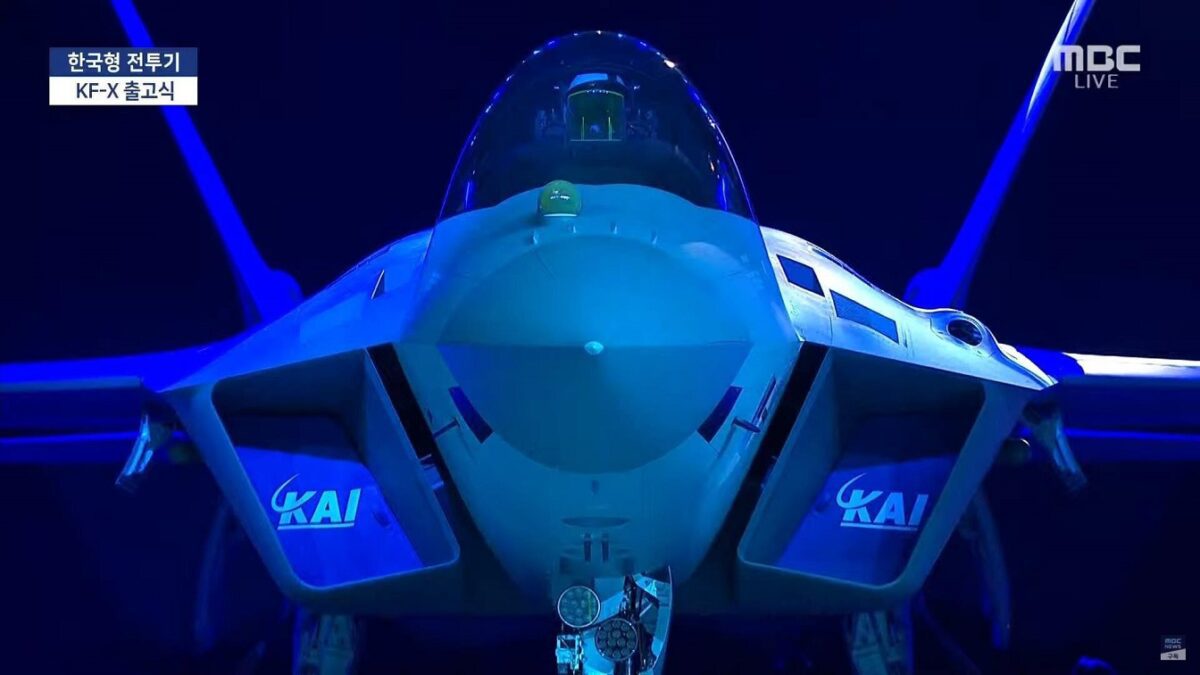 About the Author
Maya Carlin, a Senior Editor for 19FortyFive, is an analyst with the Center for Security Policy and a former Anna Sobol Levy Fellow at IDC Herzliya in Israel. She has by-lines in many publications, including The National Interest, Jerusalem Post, and Times of Israel. You can follow her on Twitter: @MayaCarlin.