The Pentagon's ability to respond to more than one international crisis at a time is an ongoing concern on Capitol Hill. But the U.S. military showed in the past week that it can be quite resilient.
The Department of Defense deployed two U.S. Navy aircraft carrier strike groups to the Mediterranean Sea. The deployment is a show of support to Israel, and it also means to deter regional adversaries. Meanwhile another carrier, the Nimitz-class USS Ronald Reagan, arrived at the South Korean port of Busan last Thursday for a five-day visit following naval drills involving the United States, South Korea, and Japan.
In addition, bombers from the U.S. Air Force are headed to the UK, while another will soon travel to South Korea.
B-1B Lancers in the UK
Last week, multiple B-1B Lancers arrived at Royal Air Force Fairford, United Kingdom, as part of a Bomber Task Force deployment. More than 100 airmen assigned to the 9th Expeditionary Bomb Squadron from Dyess Air Force Base, Texas, deployed as part of Bomber Task Force-Europe 24-1 — the first such operation for the fiscal year 2024.
The long-planned European BTF deployment provides U.S. and NATO leaders with strategic options to assure allies and partners, while also deterring potential adversary aggression throughout Europe and across the globe, the Air Force announced on Friday.
"In today's challenging and dynamic security environment, the significance of these missions cannot be overemphasized," said Gen. James Hecker, commander of U.S. Air Forces in Europe, U.S. Air Forces Africa and NATO Allied Command. "We're not only demonstrating our commitment to collective defense but also strengthening our ability to respond to potential challenges. This underscores the enduring commitment of the United States to our Allies and partners."
B-1B Lancers in June took part in a Bomber Task Force deployment in the Middle East as part of a joint exercise that included Israel.
A B-52 Heading to South Korea
According to reports on Monday, a U.S. Air Force B-52 Stratofortress is set to arrive at a South Korean air base later this week. It is the latest show of force against North Korea's missile and nuclear threat. 
This deployment would be the first time one of the upgraded, nuclear-capable Cold War-era bombers lands in South Korea since another Stratofortress flew over the Korean Peninsula for joint drills between South Korea and the United States in June.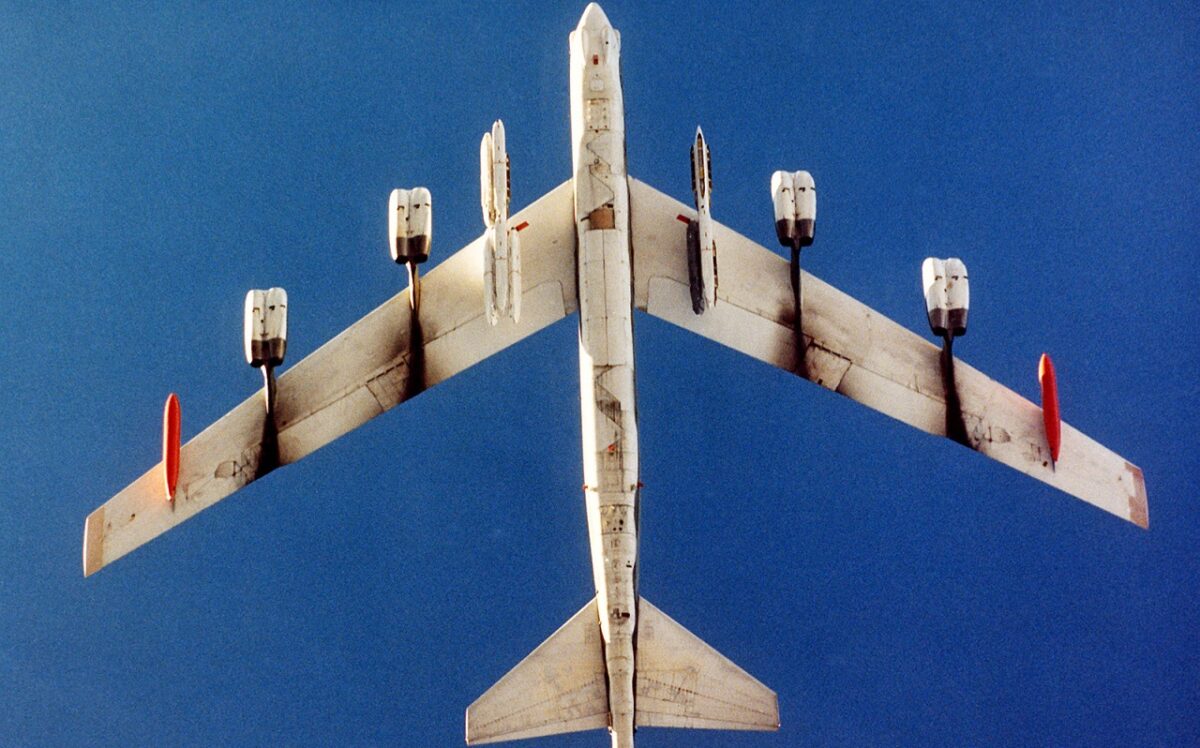 During the exercises, the U.S. military also flew its F-16 and F-15 fighters to the region, and the American aircraft were joined by South Korean F-35 and KF-16 jets. North Korea denounced the June drills as a rehearsal for war and accused the United States and South Korea of ramping up "nuclear blackmail."
Author Experience and Expertise
A Senior Editor for 19FortyFive, Peter Suciu is a Michigan-based writer. He has contributed to more than four dozen magazines, newspapers, and websites with over 3,200 published pieces over a twenty-year career in journalism. He regularly writes about military hardware, firearms history, cybersecurity, politics, and international affairs. Peter is also a Contributing Writer for Forbes and Clearance Jobs. You can follow him on Twitter: @PeterSuciu.