Conceived in 1937 as a heavy "breakthrough" tank, the Panzerkampfwagen VI Ausführung H (literally "armored combat vehicle VI version H", abbreviated PzKpfw VI Ausf. H) – and more commonly known as the Tiger – was intended to spearhead assaults against enemy positions. Yet, even as it entered service, the German General Staff requested a larger and more powerful successor.
In August 1944, that even larger tank entered service as the Königstiger or King Tiger but is also known as the Tiger II. It was the heaviest, best protected, and most powerfully armed tank to go into production during the Second World War. A total of 489 King Tigers were produced at the Henschel assembly plant between January 1944 and March 1945.
Some Notable King Tiger Facts:
Heavy Metal
In addition to its armor, which was 7.28-inches (185mm) at its thickest, it was designed with a very narrow turret that greatly reduced the frontal that was exposed to the enemy. It weighed some 57 tons, which caused problems when the tank had to cross bridges, however.
Stand And Fight
Due to its weight and size, the King Tiger proved to be ill-suited for the highly mobile armored warfare of the type conducted on the plains of Eastern Europe by German Panthers and Soviet T-34s. However, it was an immensely successful ambush weapon, and a small number of Tiger IIs, suitably sited, particularly in close country and urban areas, could hold up large numbers of enemy tanks thanks to the combination of its very powerful 88mm gun and its thick, well-sloped armored protection. It could engage many times its own number of enemy armored vechiles, and often knock them out without taking significant damage.
It was a prime example of German over-engineering. Its 88mm main gun was so formidable that shells were reported to blast straight through enemy tanks, such as the British Churchill and American Sherman.
Read the Manual
The German military proved to be quite resourceful in finding a way to ensure that the crews read the manual.
Instead of pages of dry instructions and typical schematics, Panzer General Heinz Guderian allowed engineers to fill the official Tiger manual with off-color jokes, and even illustrations of scantily-clad women. The "Tigerfibel" is noted for being the first such manual to keep soldiers engaged via such previously unorthodox tactics. However, the U.S. military later employed similar means with its manual for the M16 assault rifle – titled, "How to Strip Your Baby."
A copy of the Tigerfibel has been republished by the Tank Museum in Bovington, England.
Porsche – Accept No Substitute 
While the German luxury automaker offered its own design for the Tiger, the Henschel version was selected – yet Ferdinand Porsche can be credited for the "Tiger" nickname, and for dubbing this even larger behemoth the Tiger II.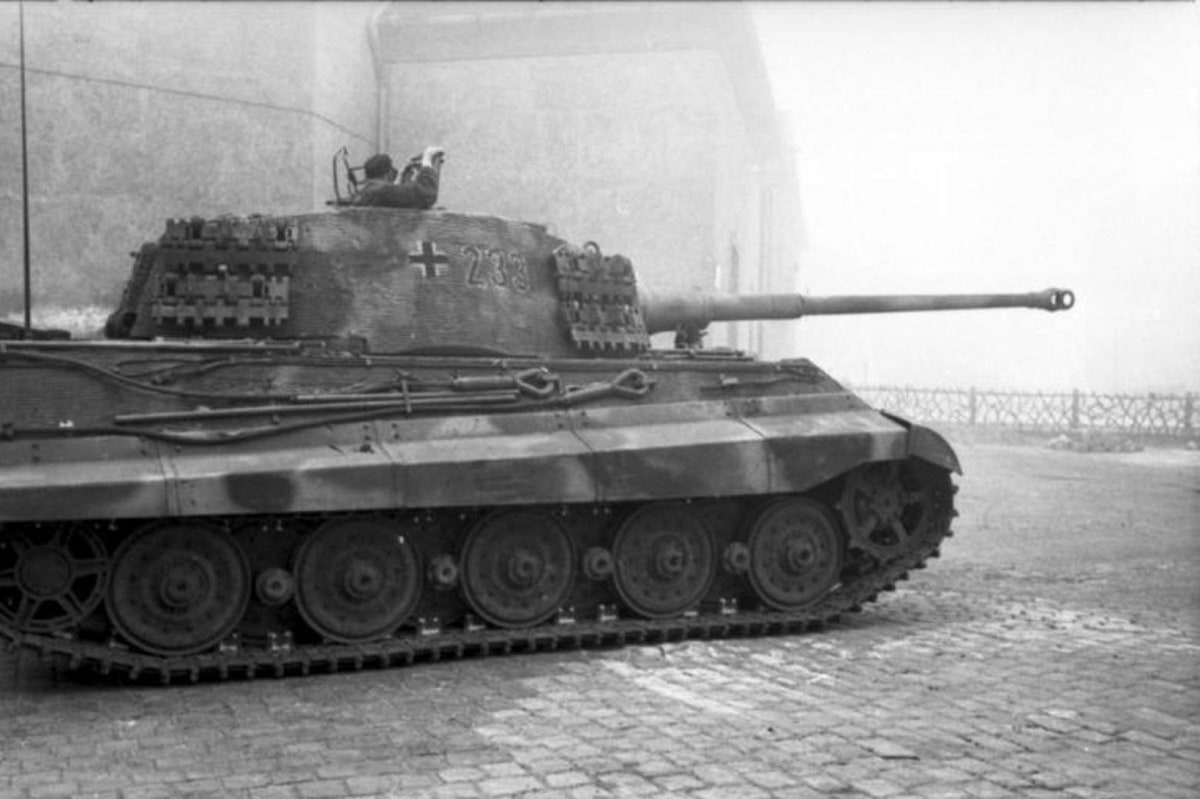 It was not a reliable tank and was prone to breakdowns that included engine fires, broken gearboxes and track failures. Many King Tigers weren't destroyed by the enemy but simply abandoned on the battlefield instead. And much like a modern Porsche, the Tiger II was pricey. In fact, the Tiger and King Tiger were each among the most expensive tanks produced during the war.
Bonus: Meet Russia's T-14 Armata Tank
A Senior Editor for 19FortyFive, Peter Suciu is a Michigan-based writer. He has contributed to more than four dozen magazines, newspapers, and websites with over 3,000 published pieces over a twenty-year career in journalism. He regularly writes about military hardware, firearms history, cybersecurity, and international affairs. Peter is also a Contributing Writer for Forbes and Clearance Jobs. You can follow him on Twitter: @PeterSuciu.