Donald Trump dropped off the Forbes 400 list of America's richest billionaires last week, a fact for which he demanded a "full apology" for.
The Forbes 400 has a yearly threshold, which individuals must meet in order to qualify for the list. For 2023, the cutoff was $2.9 billion; in this year's ranking, Forbes estimated the former president to have a net worth of $2.6 billion, down nearly $700 million from the previous year.
It marked the second time in three years that Trump was ineligible for the list. Apart from 2021, the businessman has retained a spot on the list ever since 1996. This year's list was topped by business magnate Elon Musk, owner of X (formerly Twitter), with an estimated net worth of $251billion.
Like Musk, Trump also owns a social media site, Truth Social. Founded in 2021 following his bans from nearly every other major platform, Truth Social has amassed a mere 1 percent user base compared to the site that notoriously helped Trump become the 45th President of the United States. It's not even a quarter of the way there, in terms of user growth, to Trump's 2023 prediction. Active users have dropped by nearly half since December last year, with only 738,000 active users. In fact, Truth Social's performance has been so dismal that Forbes reduced its estimated value from $730million to $100million.
Trump's Truth Tirade
Posting on the site, which is reportedly costing him hundreds of millions of dollars, Trump lashed out at Forbes on Monday.
"I hereby demand a full apology from the failing Forbes Magazine," Trump wrote on the platform. "For years Forbes has attacked me with really dumb writers assigned to hit me hard, and I am now up 60 Points on the Republicans, and beating Crooked Joe by a lot," he added. "So much for Forbes!"
The former president claimed that the Hong Kong-based publication was owned by the Chinese, adding that Beijing would do anything to stop "MAGA."
"Forbes 'Magazine', which lost most of its relevance long ago, and which knows less about me than Stormy Daniels (who doesn't know me at all!) or Rosie O'Donnell, took me off their Fake Forbes 400 list, just by a 'whisker,' even though they know that I should be high up on that now very dated and discredited 'antique,'" Trump continued, before accusing the publication with working with New York Attorney General Letitia James.
In response, Forbes said: "Removed from The Forbes 400, Trump responds as he always has—by lying about his net worth and saying he should be higher on the list."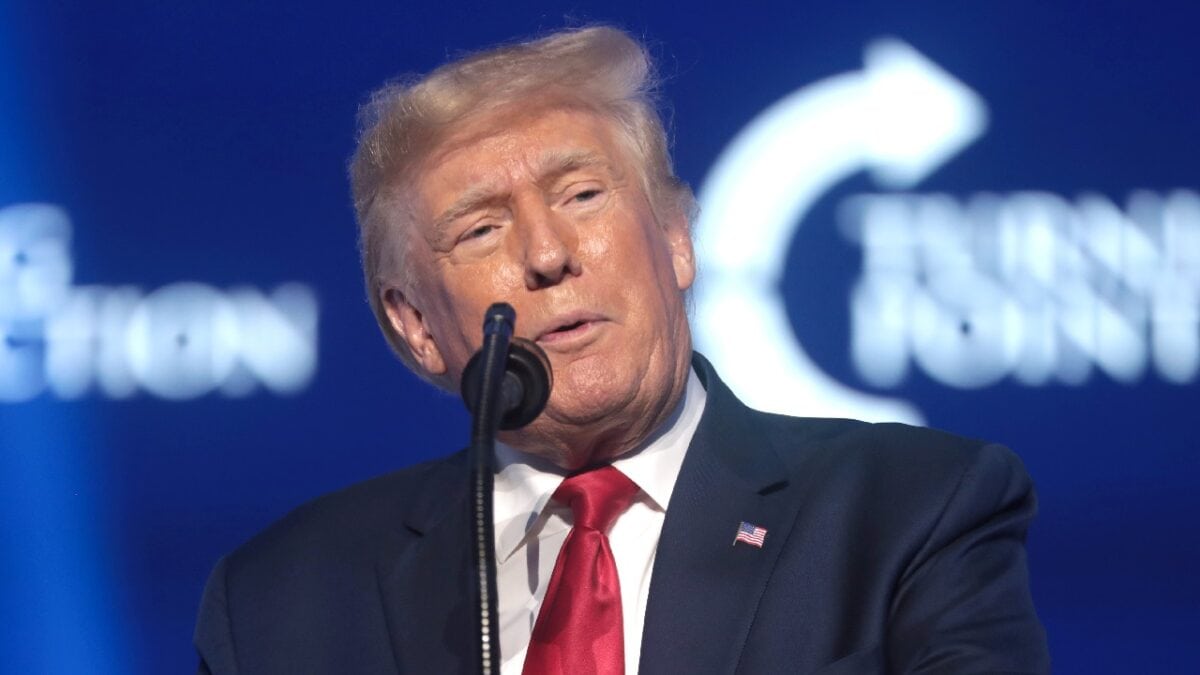 "We take extraordinary care in valuing his fortune, and our ownership—which does not include China's wealth fund—plays no role in that effort," the publication added. "Twice a year, we publish a detailed breakdown of our work, offering a far more accurate portrayal of Trump's personal balance sheet than the fictitious documents the Trump Organization has created over the years."
Shay Bottomley is a British journalist based in Canada. He has written for the Western Standard, Maidenhead Advertiser, Slough Express, Windsor Express, Berkshire Live and Southend Echo, and has covered notable events including the Queen's Platinum Jubilee.