What comes after Kevin McCarthy: What caused the House speaker to lose his gavel last week? One expert weighs in. 
The Kevin McCarthy Ouster 
A week ago, House Speaker Kevin McCarthy was deposed from his position, due to a rebellion by eight of his fellow Republicans, who were joined by the chamber's Democrats in voting for the California Republican's removal. After less than a year, it ends McCarthy's tumultuous speakership, which that same group of hardliners had opposed back in January before McCarthy granted them concessions. 
Since then, it hasn't been exactly clear where Republicans will go next. The House Majority leader, Steve Scalise (R-LA), and Judiciary Committee Chairman Rep. Jim Jordan (R-OH) have both announced that they're running for speaker. The candidates were at one point set to debate each other on Fox News, although that plan has since been scuttled. And while some in the chamber floated none other than Donald Trump to take the gavel on a short-term basis, Trump has since announced his backing of Jordan. 
What exactly happened? 19FortyFive spoke last week with Jared Carter, a first amendment expert and professor at Vermont Law and Graduate School, about the end of McCarthy's tenure and what it portends for the future. 
This interview took place both before Trump's endorsement of Jordan, and the massacres this weekend in Israel, an international crisis that the government must face without a House Speaker in place. 
"I wasn't surprised at all that this was how it played out," Carter said. "I mean, we knew this going in, when he got the job- 15 ballots, and he essentially had to make a deal to get there, which included the ability for one Congressperson to unilaterally move to vacate. So I don't think there's any secret there that Matt Gaetz was gunning to do that from day one. So I wasn't surprised at all, in light of the literal implosion of the GOP conference, that we've seen since then. And quite frankly, I think you can trace that further back to the Trump Administration." 
There have been rebellions before in GOP-controlled Houses, under the likes of Newt Gingrich and John Boehner. But as noted by Carter, "never, to my knowledge, has it ever been so easy" for one member to bring a motion to vacate. 
"The threats became less… than just threats and ways to cajole, and became reality because the burden was so low." 
So what lessons can the next speaker take, from what happened with McCarthy, to avoid his fate? 
"I don't know who that could be, quite frankly," Carter said in the interview. "I can't see [Jordan] being all that popular in the so-called more moderate wing.
"It is chaos, frankly," he said. "It's a House divided against itself. Anyone who tells you they can predict how this is gonna come out, I think is being disingenuous. It's a real mess, for that very reason. The illustrative point here is, how many- five, six, seven, eight, maybe, members of the GOP caucus were able to completely upend the legislative process here, based on those roles. And if you do the math, they represent such a small fraction of the American populace, that its' really quite troubling, I think, for our stature as a stable democracy internationally, and internally."
He added that the deadline for a deal to avoid a government shutdown is now about 40 days away. 
Following McCarthy's ouster, some Republicans allied with the former speaker have seen it fit to blame Democrats for voting with the Republican dissidents to remove him, rather than save him. Should the Democrats have had an obligation to help McCarthy keep his gavel? 
"I think it's nonsense," Carter said. "Fair enough, more Democrats voted to remove him than Republicans, but the idea that the Democrats caused this is just utter nonsense and pure spin. The way that this has always worked in our system, and I think is constitutionally framed, the Constitution says 'the House shall choose its speaker.
"But the way that this has historically worked is that the majority party picks their speaker, and because they're a majority… that person is the speaker. And it's on that party, that controls the majority, to manage that process and to carry that out. So the idea that you're going to sort of flip it around, and say that the Democrats were somehow obligated to vote for McCarthy, because it's their fault that he's no longer in anymore, it just doesn't pass the laugh test. It's a complete misunderstanding of how the process works, and how it's historically worked." 
What will happen next? 
"My guess is that unless there's significant concessions made to the Democrats, they're all going to vote en masse against whoever the Republican caucus puts forward," Carter said. "That way, you can't have anybody peel off. So as you start to move away from that right flank, in terms of who it is… it took 15 votes to get McCarthy, that was historic. How do they get there again?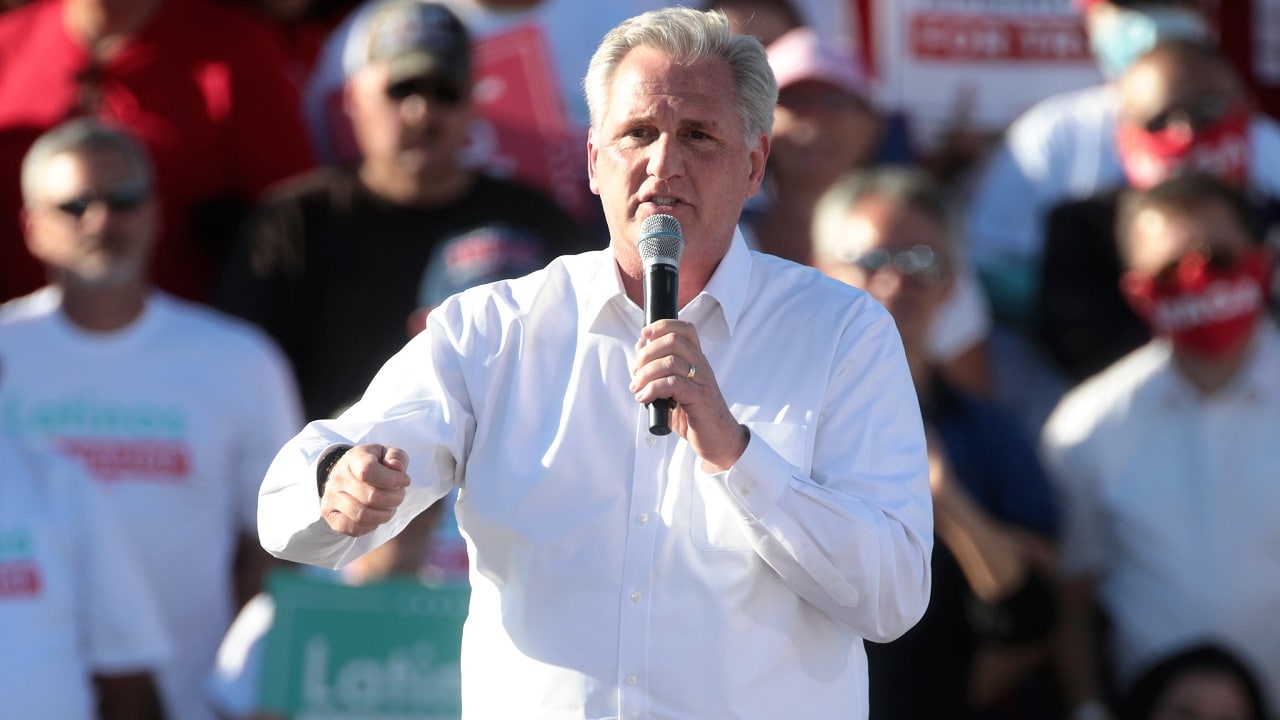 "The pessimistic view is that this is chaos and this is a House divided against itself, and we're going to go into default as a result of not being able to fund the federal government. I suppose the optimistic view is, that maybe this actually does force the moderate Democrats and the moderate Republicans to cobble together 218 to bring up a consensus speaker who actually represents the vast majority of what most Americans think, as opposed to pandering to the far right or the far left. I think that's entirely possible, I think recent history indicates that that's unlikely."
Author Expertise and Experience:
Stephen Silver is a Senior Editor for 19FortyFive. He is an award-winning journalist, essayist and film critic, who is also a contributor to the Philadelphia Inquirer, the Jewish Telegraphic Agency, Broad Street Review and Splice Today. The co-founder of the Philadelphia Film Critics Circle, Stephen lives in suburban Philadelphia with his wife and two sons. Stephen has authored thousands of articles over the years that focus on politics, technology, and the economy for over a decade. Follow him on X (formerly Twitter) at @StephenSilver, and subscribe to his Substack newsletter.